How Long Do Newspaper Articles Stay Online?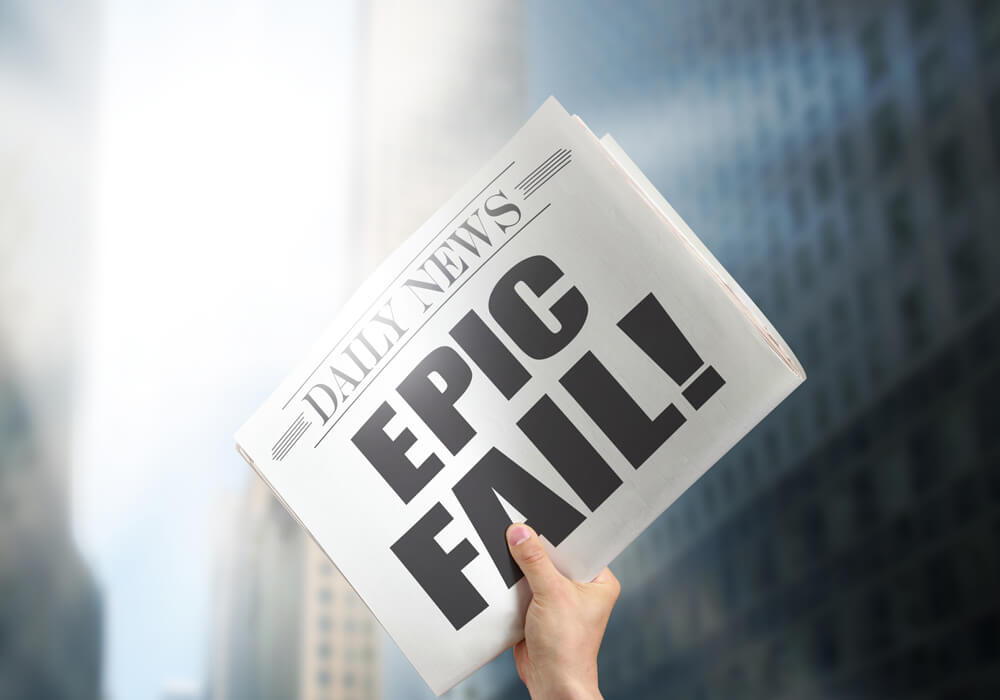 How long do newspaper articles stay online? If you don't take action now, that bad news could haunt your reputation forever.
For help cleaning up your online image, contact us today at 844-745-6673. 
Businesses and professionals in 2023 find themselves in different situations than those before the internet.
When a negative newspaper article was released in the past, it'd circulate for one or two months, maximum. Then, it would likely be forgotten by the general public.
But today, that same negative news articles can be read around the world, and for an indefinite time.
If you're hoping that negative news articles are removed from the web in a year, or when they're dated and no longer relevant, you'll be disappointed. The hard truth is that if the story generates enough interest, it can stay online forever.
This happens for several reasons:
First, a page that performs well for a news site makes that company money. And if a negative article is getting views, the publisher has no reason to remove it from circulation.
Second, news articles are reposted on other sites all the time. This means that even if the original site removes the post, it's likely still out there.
Is there anything I can do to fight negative news articles?
The good news is that you don't have to leave your reputation up to chance. In other words, you don't have to allow front-page headlines to dominate your online presence or your brand.
In fact, the right online reputation management strategy can put you in the driver's seat, allowing you to control your name and guide the conversation online.
Our team has helped thousands remove and suppress negative newspaper articles from search results. We know how to make your name shine on the web.
If negative newspaper articles appear in search results when you look up your name, anyone who searches you will likely see them.
We recommend removing negative news items fast to contain the damage.
What Can a Negative Reputation Do to You?
Understanding just how important a positive image online is can help you make the right choice for removing negative news articles or negative news stories.
The following statistics make a strong case for online reputation management:
90% of consumers research a company online before spending their money.

80% of people trust online info as much as face-to-face conversation.

More than 60% consider online info to be trustworthy.

90% of adults use search engines to research people, businesses and products.

Over 70% of employers and HR recruiters use Google to research job candidates.

Nearly 50% of adults do not like the information about them on Google's first page.
The list of shocking and even frightening statistics about online reputation management goes on. And these percentages go up with each passing year.
As they do, the importance of removing negative articles from the internet continues to grow.
Ways to Remove Negative Newspaper Articles from the Internet
With statistics showing how important your online reputation is, you're probably in a hurry to remove all results hurting your name on Google.
We understand. And we believe that the best time to start managing your reputation is now. Waiting only leaves your reputation in the hands of others. And they don't always have your best interests in mind.
Negative news stories and embarrassing news articles can harm your online reputation. By removing negative news articles, you can restore the damage.
The following options can help you remove newspaper articles from the internet and restore your name:
Contact the Owner
While few publishers remove articles by request, some might if you can show the information is false or directly violates your privacy.
First, head to the website's FAQ and Contact sections. Once there, check for existing removal policies and contact the webmaster with your request.
Keep in mind that many papers will either not respond, refuse to remove negative news articles or even charge a hefty removal fee.
Contact Google
Much like contacting the publisher, asking Google to remove something from search results isn't a sure thing.
But it is worth a shot. And they're likely to consider removal when content directly violates their privacy policy.
There's no harm in asking, even if your request is denied. But don't put all hope into requesting removal of negative online news stories from Google.
Hire an Attorney
Hiring an attorney to remove newspaper content from the web is a costly endeavor. In fact, such services can easily run over $100,000 or more.
Yet, it sometimes doesn't hurt to have legal aid on your side.
If there's a legit reason why the article shouldn't be online, your attorney might have luck in the courtroom. They may even be able to negotiate a deal without filing suit.
But remember: even the best attorney can't guarantee results. After all, no one can control how a judge will rule. And attorneys always operate with a chance of failure.
Opt for Suppression
If removal proves too difficult or even impossible, you can remove a negative newspaper article through suppression.
Why does this work? Well, statistics show that most people don't look past Google's first page. And only a small number take a peek at page two.
Articles appearing on page three and beyond are usually hidden from all but the most curious. These are the same people likely to find a post in archives, even if it's been removed completely.
What's more: suppression is more cost-effective than hiring an attorney. It's also best handled by a team of trained professionals.
On average, we can suppress news articles in six to twelve months. And when we complete your campaign, you'll have a shiny new reputation that only requires maintenance now and again to ensure continued success.
A Closer Look at Suppression
We've worked with thousands of clients looking to remove negative items from search results. And we know a thing or two about content suppression.
It's often the last resort for clients who've tried everything else. Or the first choice for clients who want to contain the damage as quickly as possible.
When we can't remove a negative item – like certain news articles – we build a suppression campaign.
During the campaign, we generate new, high-quality content on domain names designed just for your keyword (your name or brand).
Over the course of several months, these articles rise in popularity and begin appearing on Google.
When enough of this content exists, there's no more room for negative items on the first or even the second page of search results.
This is a refreshing dose of good news for the victims of negative news items. It's also the first step to achieving a positive online reputation.
Why Work with an Online Reputation Management Team?
A quality online reputation management campaign to remove and suppress negative newspaper articles takes time, effort and expertise. 
That's why we highly recommend working with a team of online reputation management specialists.
Not only does a good campaign often take up to 100 hours of work each month, but DIY reputation management is rarely effective.
Stop wondering how long newspaper articles stay online. Remove bad news from search results fast!
Our team combines cutting-edge technology with decades of experience to repair and improve your online reputation.
We also offer a guarantee for success, meaning that you're not putting yourself at risk or leaving yourself vulnerable to further attacks.
Today, the world runs on the internet. And those with a good image online generally have more opportunities, increased success, better lives and an easier time finding new customers.
Want a professional opinion on your reputation? Call us at 941-259-4554 for a free consultation or click here for more information!
Permalink