How to Remove Negative Reviews from TripAdvisor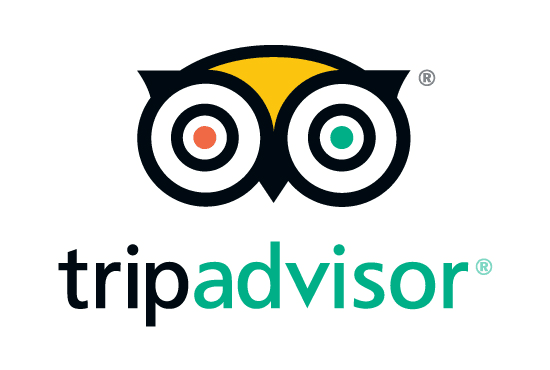 Our Reputation Team looks at the damage bad Tripadvisor reviews can cause and how to remove negative reviews from TripAdvisor for good.
TripAdvisor is, without a doubt, one of the most prominent pages around for those who want to actually get help with their hospitality businesses. It's a place that allows those who run everything from tourist attractions to hotels to get positive feedback about their residence and to allow others to find you.
The problem is that, like many other review sites, one bad review on TripAdvisor can leave you with a real problem on your hands. To get around this issue, you really need to consider how to take things forward and make them easier to manage for the future.
Learning how to remove negative reviews from TripAdvisor will take you time and commitment, but the benefits of doing so are really quite immense. If you take the time to do this you can really get a powerful marketing tool back, but when you're loaded with negative reviews – true or false – you can actually suffer from having a TripAdvisor profile quite markedly.
To get around this problem, you really need to consider the best course of action for your business. While TripAdvisor is the go-to place for having reviews about your business, if they are all spurious and negative, is it really worth being there?
This guide will help you understand what TripAdvisor is all about, what it can provide you with, and how you can make it work for you by limiting those negative reviews and getting yourself into a more positive position for the next years to come.
What is TripAdvisor About?
The go-to place for those who want to get their business in the limelight and get people talking about it, turning to TripAdvisor for reviews and attention is the right thing to do. It's by far the biggest online travel review site and covers everything from tiny roadside B&BS to massive tourist attractions that take in millions every year. You'll discover many new things to try out and get to see parts of the world you probably never had any intention of going to in the past. It allows people to expand their horizons and find fantastic value abroad.
However, TripAdvisor is also about people who expect a little too much in life. Many fine establishments that are run in a professional and friendly manner are derided as pitiful on TripAdvisor, thanks to the wonderful world of entitlement that runs through a holiday abroad. It's expected that a service will be 5-stars, or it will be voted as being worth 0-stars!
This is, naturally, a massive problem for many businesses and can cause significant friction and trouble along the way. If you are looking to avoid this kind of problem later on down the line, you need to know how to get these entitled reviews dealt with, and also how to deal with plain false reviews.
Malicious intent lies across the world in 2015, and many people are more than happy to put your business in the mud if it means they feel vindicated in their own opinions!
Why Do I Need To Remove Negative Reviews?
Removing negative reviews is very important, as you need to make sure that your business is seen in the right light. Perception is everything in the modern world as people are always looking for an excuse to discount you; after all, you'll no doubt have some competition just waiting to pick up on anything you don't convert.
This is a big problem, of course, and it can all be started just by having a few negative reviews on TripAdvisor. This will send your business into a negative environment through TripAdvisor and will no doubt leave you behind the queue for viable options.
It's vital to make sure that you are managing your online reputation, too, as it's where most people get their opinions and ideas from today. If something on the web is receiving a positive write-up then people are more likely to give it a try – if something has even just a few negative reviews, though? They likely won't even give it the time of day. Therefore, you need to be prepared for this and make sure that the reviews and status of your business are as healthy and as positive as they could be, ensuring long-term authenticity and prosperity.
It's something that you need to do specifically when you can get the chance, as a positive reputation can make or break your business online.
If you find that negative reviews are stacking up and you aren't too worried about it you are making a big mistake. This will be the deciding factor for more than just a few people when they are undecided about trying out your establishment. Getting that correct, and ensuring people are aware of what your business has to offer, is going to be a key aspect of ensuring you have people willing to visit you.
How To Remove Negative Reviews from TripAdvisor?
Unlike some of the other online review sites, it's actually possible to get your reviews changed on TripAdvisor. The process, though, can be rather painful to get involved with and we recommend trying to follow these plans to make things stick and hopefully get yourself the help that you need;
If the review is really bad, you can always try and consult with the person to find out if they would be open to changing that review. You can come to some kind of compromise, but please be aware that not everyone is willing to negotiate, meaning the review sticks

Another way of dealing with the problem through TripAdvisor is fairly simple – you request a "Change of ownership" of the property and this will actually clear all of the reviews away. This will clear away all of your good, too, though so make you are prepared for building it all back up again from scratch. You'll also need to convince TripAdvisor that this is the case, and you can't really do it every time you get a negative review!
It's a more challenging prospect than some would like, and communication is your most likely avenue to getting that review removed.
To learn more about how to remove negative reviews and content from sites like TripAdvisor, click here or 941-259-4554 for a free consultation.
Permalink