7 Reasons Why Your Online Reputation is Important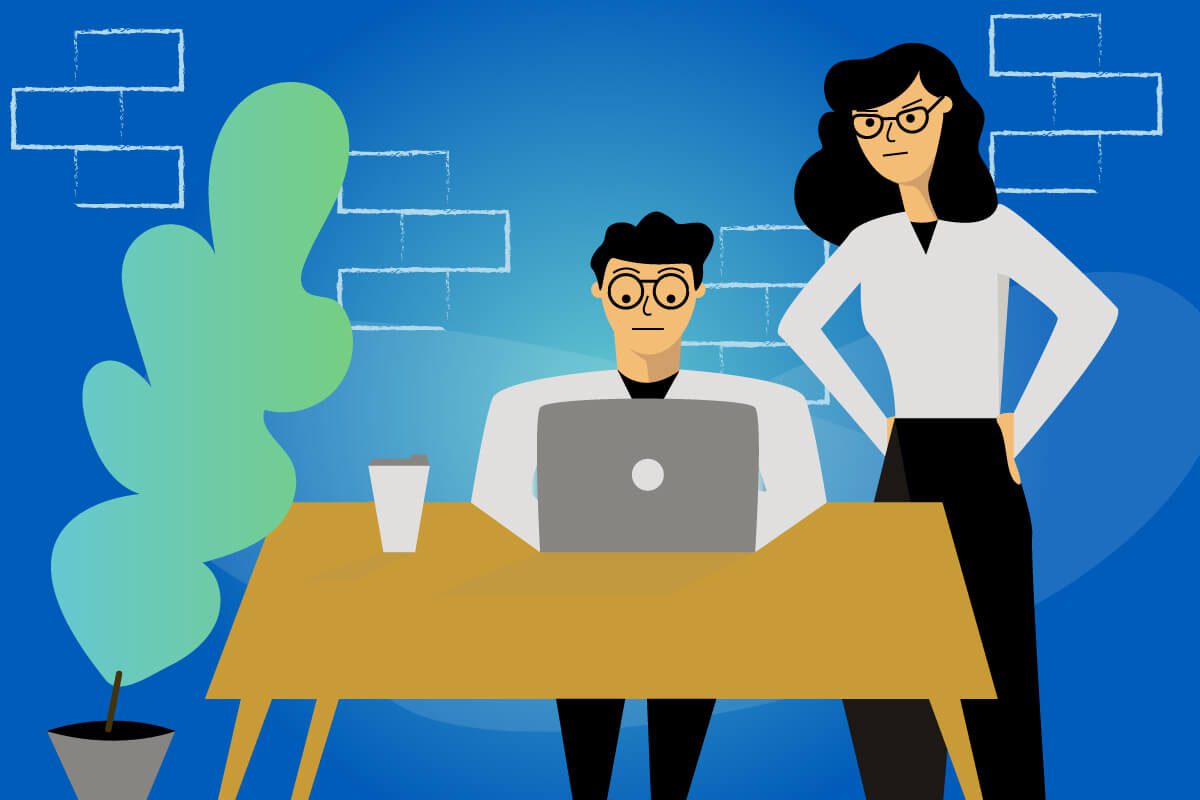 Don't look now, but your name and info are somewhere on the web. 
And at the end of the day, it's that information that not only shapes your online presence, but also the opinions of your friends, relatives, colleagues, bosses and anyone else sneaking a peek at the skeletons in your closet. 
A strong personal reputation has always been essential to building credibility and showing off your good side. But in a world gone digital, it's the impression you make online that matters most.
We take a brief look at what it means to have an online footprint—and why online reputation management is so important to your personal brand and professional success.
What is online reputation?
Your online reputation is not the same as your online presence. Instead, it's the perception that presence creates in the minds of anybody searching your name. Comprised of every personal mention that shows up in search results, your digital footprint is what drives the quality and impact of your online reputation—how people think and feel about you now and in the future. 
So, if you've ever shared a funny meme on Facebook, commented on a local news article or run a business reviewed on Google, you not only have a footprint on the web, but an online reputation that is shaping how employers, customers and loved ones are interacting with your personal brand.
Why is online reputation (and online reputation management) so important?
Here are 7 reasons why your online reputation is important—and why it may be time to protect it. 
You are online

People are searching for your information

Your online reputation is your resume

Customers choose your company based on reputation

Your rep is what stands between your personal info and online criminals

A good rep creates opportunity. A bad one destroys it

Your grandmother uses the internet
1. You are online
No matter who you are or what you do, it's impossible to escape the clutches of Google.  You may think you're flying under the radar or have no online presence to speak of, but if you've ever shopped, owned a home, held a job or paid a phone bill, your personal info is out there—accessible to anyone with the will to find it. 
Even if you work hard to maintain a low online profile, your name is likely on hundreds of potential sites, including:
There are countless ways your name can show up on the internet, highlighting one of the primary purposes of online reputation management.
2. People are searching for your information
You may be online, but that doesn't mean people are looking for you, right?
Wrong. 
With phones, computers and devices becoming ever-more-central to our daily lives, punching your name into Google is faster and easier than ever. And make no mistake—people ARE taking advantage of this relatively new ability to dig up dirt and research your brand. 
Check out these shocking statistics:
The purpose of reputation management isn't to limit who and how many are searching for you online. That would be impossible. 
But what these numbers do illustrate is why online reputation management is so important. Actively managing your online presence may not stop ongoing research into your personal brand. Still, it could provide you a little more control over what people find when they Google your name, allowing you to steer the narrative and search results to your own advantage. 
3. Your online reputation is your resume
We just showed how extensively employers and recruiters use the internet to find your info—as well as the influence just one bad item can have on your position and your career.
But what this demonstrates isn't just the impact one negative search result can have on your ability to make a living, but also the opportunity your online reputation provides to showcase your skills, highlight your experience and create an online resume that gets you the job of your dreams. In fact, it may be easier to think of your search results AS your resume, a brief but powerful list of your professional credentials and the chance to show why you're the perfect fit for the role you've always wanted. 
More than 70% of employers searching your name won't click beyond page-one results. And with a strong Google reputation management strategy, you can focus on owning those results and build an online resume that gets your foot in the door.  Not only that, but maintaining a good first-page reputation also allows you to stay ahead of the promotion pool and advance your career when the time comes for a change.
Shifting the purpose of your online reputation management strategy into one that enables career opportunity and advancement can provide an important leg up in a highly competitive job market—and pay off in dividends for the foreseeable future.
4. Customers choose your company based on reputation
If you run a small business, you already know how tough it can be to stand out among competitors and making connections with local customers. 
But pile on a bad online review, complaint or negative news article, and you could find yourself in a struggle for survival—a wall of online negativity that erodes your reputation and makes it impossible to get new business through the door. 
Over 85% of consumers read online reviews before choosing a local business, with the quality of ratings being the number one driver of clickthroughs in local search results. What's more: 91% of 18-to-24-year-olds trust your reviews as much as a word-of-mouth recommendation, while more than half of all consumers won't consider your company if your online rating is less than four stars. Add that to the fact that improving your rating by 1.5 stars could amount to more than 13,000 more leads for your firm, and you have an undeniable answer to why online reputation management is so important for small business success.
Business reputation has always had an influence on consumer mindset and decision-making. But these days, it's your online reputation that impacts local customers the most. Leveraging your reputation to serve your business and reach local consumers is the key to success in a flooded local marketplace.
5. Your rep stands between your personal info and online criminals
Your online reputation is what you make it. So, when you don't take control of what shows up in search, you're not only allowing others to build your online presence for you, but giving a green light to data brokers to sell your personal info and increase your vulnerability to online attack. 
There are hundreds of data-search sites across the web, each aggregating your personal info from public records sites and data collectors and putting that info up for sale during searches of your name. Without a robust personal brand, those searches will continue to populate your SERPs and provide online criminals an easy opportunity to access your info and use it against you.
A purposeful online reputation management approach helps establish safeguards to protect your individual data, ensuring things like phone numbers, emails, addresses and other vital personal info is out of sight and out of mind. By populating and anchoring your results with positive assets, you're preventing would-be data aggregates from dominating your online footprint—and making it that much harder for identity thieves, stalkers and other bad actors from threatening your family's safety.
Managing your online presence properly creates an essential, unbreakable firewall between criminals and your personal information.
6. A good rep creates opportunity. A bad one kills it
They say your reputation precedes you. What they don't say is what it does before you're able to catch up—or the potential consequences you might face as the result of its early arrival. 
When it's good
With a good reputation in front of you, your brand is inspiring the goodwill and trust you need to connect with your audience and strengthen relationships with the people that matter most. A positive reputation promotes your attributes, protects your integrity and compels people to action, including the colleagues, partners and customers you depend on to do business and thrive in your field. 
Over time, a good online rep can generate opportunity you never knew existed, providing a source of outreach and authority—as well as the springboard needed to realize your full potential. 
But when it's bad, well…  
It can REALLY hurt. A bad online image puts forward a tarnished brand that doesn't only NOT inspire confidence, but destroys it. When hiring managers, colleagues and potential partners dive a little deeper into who you are—and find something unflattering attached to your name—they're not only less likely to take the next step; they're more apt to develop a negative association that lingers and affects how they interact with your personal brand down the road.
If your reputation really does go before you, a bad one may be killing potential job, career, business and romantic opportunities before you even knew they were there, creating a wake of destruction you're forced to clean up. 
The purpose of reputation management isn't just to stop this damage before it starts, but to generate a positive association that puts your best foot forward while empowering your personal success.
7. Your grandma uses the internet
As of 2019, nearly 4.5 billion people (about 58% of the global population) were accessing the internet on a regular basis. And among the countries with the highest population online is the United States, with more than 95% of U.S. citizens now surfing the web every day. 
So, what does that mean for your online reputation?
Well, it means your digital presence is not only accessible to managers, coworkers, customers and first dates, but also those within your inner circle—the people you love, value and spend time with most.
Including your grandma.
And when granny, your spouse or even your children start digging into your online footprint, do you know what they'll find? Is there anything on the web that could damage not just the trust and respect you have with your loved ones, but pose a serious risk to the bonds that have taken a lifetime to build? There are many reasons why online reputation management is important.
But depending on who you are, the most fundamental may ultimately be to preserve and protect the relationships you treasure more than anything—and ensure they stay strong no matter what is threatening your personal brand
What is the purpose of online reputation management?
The purpose of online reputation management (ORM) usually depends on your unique online situation and what you'd like to accomplish. But generally, ORM services are designed to build a positive digital platform that supports and promotes your personal brand, maximizing brand impact, inspiring confidence and cultivating a positive association among your organization, bosses, customers, coworkers, friends and family to ensure opportunity and success for the foreseeable future.
In short, online reputation management is important because it allows you to write your own online narrative, writing the story that generates positive feelings among stakeholders and gets the results you deserve. 
How do you manage online reputation?
Managing your online presence effectively means using every tool at your disposal to target and improve each element of your digital footprint. Often a complicated and time-consuming process, a strong reputation management strategy typically involves aspects of online threat identification, advanced SEO, harmful content removal, positive content creation, business profile building, online review management, ongoing monitoring, reputation maintenance and more.
 
And if your digital rep could use a little boost, we can help. As an industry-leading online reputation management services team, InternetReputation.com™ offers cutting-edge, tech-powered ORM strategies that clean up your online image and position your personal brand for success.
To learn more and schedule your free consultation, call us today at 941-259-4554.
Get the latest on protecting your #onlinerep on our Facebook and Twitter.
Permalink