How Much Do Internet Reputation Services Cost?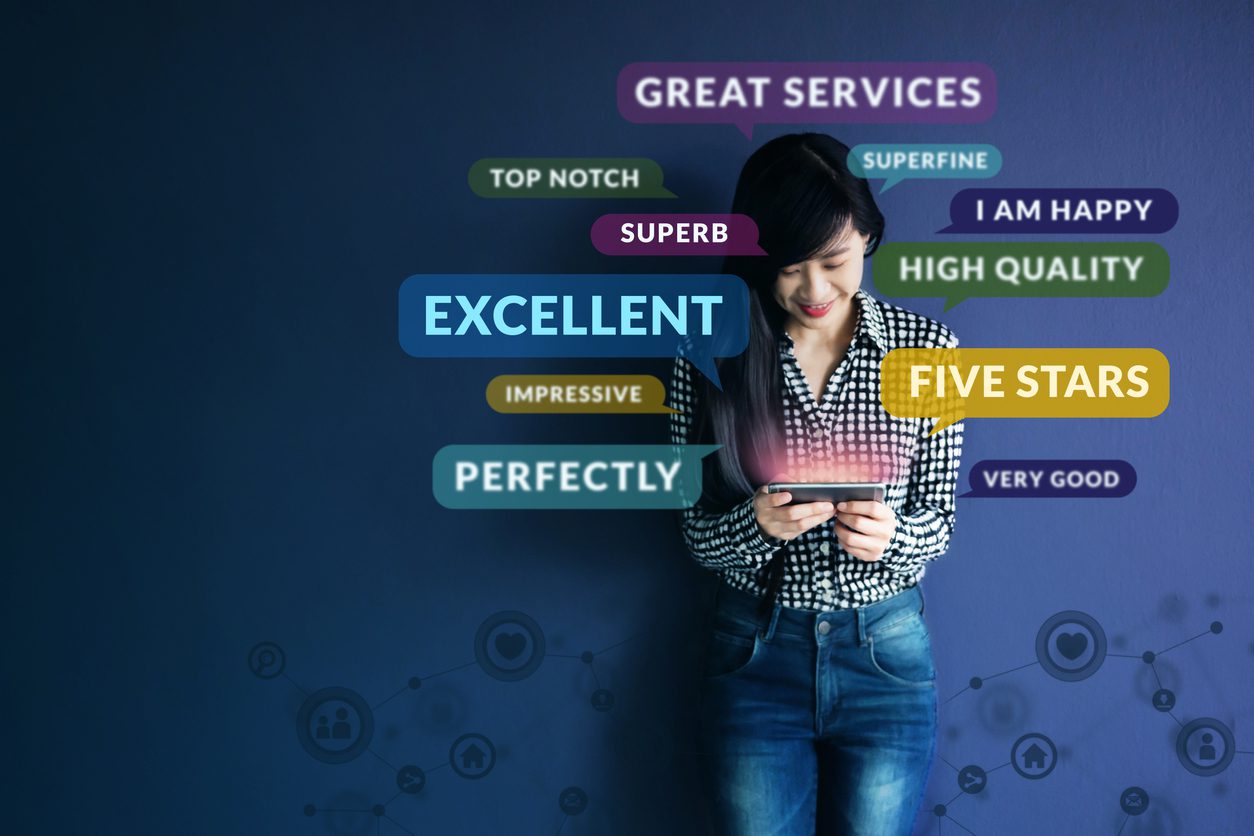 When planning to improve your digital footprint, what does an internet reputation cost? In this guide, we will explore the costs associated with building and maintaining a great online reputation.
Whether you are an owner of small businesses, an executive at a large corporation, or an individual, your digital footprint tells others all about you.
In today's connected world, people turn to search engines like Google to learn about the people and businesses they encounter. Search results paint a vivid picture, helping others to make critical decisions on their next steps.
Are unfavorable search results or negative information on the web hurting your chances of achieving your goals? If so, the solution is online reputation management (ORM).
What does online reputation management cost, and what goes into an ORM campaign? In this guide, we will explore the components of online reputation management and some of the costs behind individual services.
Let's get started!
Why is a Positive Online Presence So Important?
Your internet reputation tells others who you are, what you stand for, and what values you contribute. A positive online reputation has the potential to build trust and authority in your industry or help you stand out from others in your personal or professional lives.
Think of your reputation as the key to unlocking new opportunities. Can you afford to have a bad reputation that keeps you from achieving your goals?
Positive reputations are built on information and other factors found in search results online. These tidbits of information may include:
Positive reviews on review websites like Google and Glassdoor
Positive content like news articles and profiles on social media outlets
Customer sentiments
Information in search results can also hurt your reputation. Negative reviews, negative news articles or other negative content, and unflattering mentions on social media accounts stand out in Google results — effectively hurting the positive reputation you've worked so hard to build. In fact, negative search results are the single leading cause of a damaged digital reputation.
Large corporations maintain success through their reputations. So do individuals just like you. With a great reputation, you have the ability to achieve your personal and professional goals. With a negative reputation, you may just miss out on that great new opportunity.
Does Having a Good Internet Reputation Cost a Lot?
As with any marketing strategy, there is an investment associated with reputation management. The reputation management costs can vary depending on what you need, how long it will take, and the size of your business.
Reputation management pricing may seem expensive, but think of it as an investment toward your future. Reputation management companies can help you select the services you need and which fit your budget, allowing you to get the most from your investment.
What is Online Reputation Management?
Online reputation management is defined as:
"The consensus public perception of a person or business based on the quality and quantity of search results."
Online reputation management works to influence that perception through strategies and services designed to help you stand out from your competitors.
To establish an online presence or to build your existing presence with negative content removal, elimination of poor reviews, and public relations campaigns, you may need to select the services that are right for your needs.
An online reputation management company can guide you as you choose which services you need. This, of course, influences reputation management costs. In the sections below, we'll explore services and online reputation management costs in more detail.
Common Online Reputation Management Services
For individuals and for business owners, ORM can take many forms. There is a wide range of services and strategies available from online reputation management companies.
Services include:
Social media management
Search engine optimization (SEO)
Local SEO
Public relations
Wikipedia page creation and management
Pay-per-click (PPC) management
Google My Business/Google Business Profile management
Reputation repair
Content removal
Branding
Review Management (for poor reviews on Google, Glassdoor, etc.)
Internet privacy solutions
Crisis management
Reputation monitoring
Every person or business is different, and each will have his or her own unique needs and goals. For example, small businesses may benefit from review management and PPC ad campaigns, while someone looking to improve their personal reputation may prefer services like Wikipedia page creation, personal branding, and SEO.
Your online reputation management company can help you select the services that meet your needs, helping to control reputation management costs. Whether you are a small business owner or someone who just wants to stand out online, reputation management can provide you with the visibility and authority you need.
A Closer Look at Critical Internet Reputation Management Services
With the dizzying array of choices available to the clients of online reputation management companies, it can be easy to become overwhelmed.
While all of the above services have value, several stand out as "mission critical." Here's a more detailed look at those critical reputation management services:
SEO
SEO is the practice of developing search-engine-optimized content using a wide range of factors to improve online visibility in search results. The end goal of this reputation management service is to capture the coveted top rankings for your website or other web properties.
The average Google user will only explore the first page of results, so having your site in the top results can increase traffic dramatically.
SEO begins with keyword research to identify keywords and phrases with a high traffic potential. These keywords are then incorporated into web content. Link building is another crucial SEO strategy to help Google and the other search tools accurately categorize and index your web content.
Local SEO services for local businesses take things a step further, improving your visibility in locally-oriented searches. Getting your brand on Google Maps and standing out in searches within your geographic area is a great way to attract new clients. In fact, locally-focused SEO is one of the most powerful reputation management tools available, helping you build a strong brand reputation.
Review Management
Great reviews help build trust and encourage others to do business with you. Bad reviews, on the other hand, can turn people away — effectively pushing your customers to your competitors.
To protect your business against reputational risks, you need review management. Most businesses can benefit from this reputation management strategy.
Online review managers begin with a detailed analysis of your review profile on Google and on third-party review sites like BBB and TrustPilot. They will also investigate reviews on social media profiles like Facebook.
Next, your ORM team and reputation manager will help you craft a response strategy, create a framework for collecting more positive online reviews, and help you flag fake reviews or false reviews for removal. Good managers avoid black hat tactics like posting fake positive reviews; instead, they use proven tools to help you stand out from your competitors with great reviews that built trust with your customer base.
One of the most critical parts of review management is the ability to bring in more reviews through customer experience surveys, review requests, and more. The more positive reviews your business receives, the greater the brand image you create. With more reviews from satisfied customers, your can supercharge your brand online.
Reputation Repair Services
No matter how careful we are, negative results can damage our reputations. Imagine if arrest records, an entry on Ripoff Report, or unflattering comments on social platforms appeared on the first page of Google search results; what can you do to restore your positive reputation?
An online reputation expert can help with repair services. These services incorporate tactics like reverse SEO, content creation, and social promotion to effectively push negative information off the first pages of Google.
Content removal is another proven strategy. Your reputation manager can direct removal teams to focus on bad reviews, negative press, and unflattering images, issuing takedown requests to the sites hosting this information.
Public Relations and Content Marketing
Public relations (PR) helps to put you in front of the people who matter most: your customers. As a reputation management service and as a form of advertising, PR allows you to share your story, promote your brand, and maintain a visible online image in local or regional markets. PR professionals use content creation strategies to build positive content that not only makes you look good online — this content also helps you establish trust and authority in your niche.
After development, your reputation management expert will publish positive content on a regular schedule as part of your PR campaign. This is known as content marketing, one of the proven tactics that help create impressive visibility. PR is also critical for investor relations, ensuring that investors have a clear understanding of what your business stands for in terms of mission and values.
Online reputation services companies may use a range of tools, including owned and earned media as well as paid media, to promote you, your company, and your brand. PR is also great for reputation repair, allowing you to be transparent in your communication with stakeholders even if a crisis occurs.
Social Media Management
Social platforms like Facebook, Twitter, LinkedIn, and Instagram have revolutionized the way we interact with others online.
These platforms are also effective tools for building our reputations. ORM firms use management strategies to help you create connections with others, including new customers. With content promotion, marketing, and engagement features, social management takes the guesswork out of getting the most from social platforms.
What is the Online Reputation Management Cost?
As we learned in the sections above, a wide range of services and strategies are used to build brand awareness, consumer trust, and engagement with followers on social platforms.
So, with those services in mind, what does reputation management cost? What are the costs associated with establishing, growing, and protecting your online reputation?
Unfortunately, there is no easy answer to the question, "How much does online reputation management cost?"
Consider these factors that influence reputation management pricing:
What are the competitors you're up against in your market?
What services are included in your campaign?
How large is your company, and how competitive is your industry?
Has your reputation been damaged? In other words, do you have negative search results that need removal?
Do you have an existing online presence, or are you starting from scratch?
Each Online reputation management service will have its own pricing structure based on the length of time needed for a campaign, the amount of online content or other web properties need to be developed, etc.
Content removal tends to be more expensive than other services; the difficulty associated with removing negative search results often means that legal assistance is required. For people and companies with a lot of negative information in search results, removal fees can exceed tens of thousands of dollars.
Reputation management companies often use contracts to illustrate what you're getting for your investment. A typical contract will spell out the timeframe required to complete your campaign and the specific services you'll need to build or repair your online reputation. As you can see, there is no single answer to the question, "how much does reputation management cost?"
If you're still concerned about the expenses associated with ORM professionals, ask yourself this:
How much is online reputation management worth to you?
If you want to get ahead in life with a visible online presence or position your business on the pathway to success, reputation management pricing is a solid investment in your future.
Choosing an Online Reputation Management Company
Reputation management pricing is dependent on numerous factors, as illustrated in our sections above. A lot more goes into selecting the right company for your needs than just the price, however.
Here are some tips for evaluating an ORM service provider for your individual or business needs:
Read reviews about the company. What are other customers saying? One negative review is probably not a big deal, but if there are several unflattering reviews, look elsewhere.
Does the company offer individual services, or are you stuck with a package containing services you don't need?
Beware of companies that use open-ended contracts that lock you in for long periods. If you only need a few tweaks to improve your reputation, these long contracts can mean excessive costs.
Will you be assigned a reputation manager? The leading ORM companies use dedicated managers to keep your campaign on track.
Contact InternetReputation Today
Taking control of the digital narrative can be challenging — and not everyone has time to manage their online reputations. Many of us rarely have a moment to spare as it is, let alone trying to clear several hours each day to work on our reputation management and online image. That's why we're here!
If you'd like a professional opinion on your reputation from a proven online reputation management expert, please call us at 941-259-4554 to set up a free consultation, or click here for additional information.
Permalink