When to Hire a Reputation Management Expert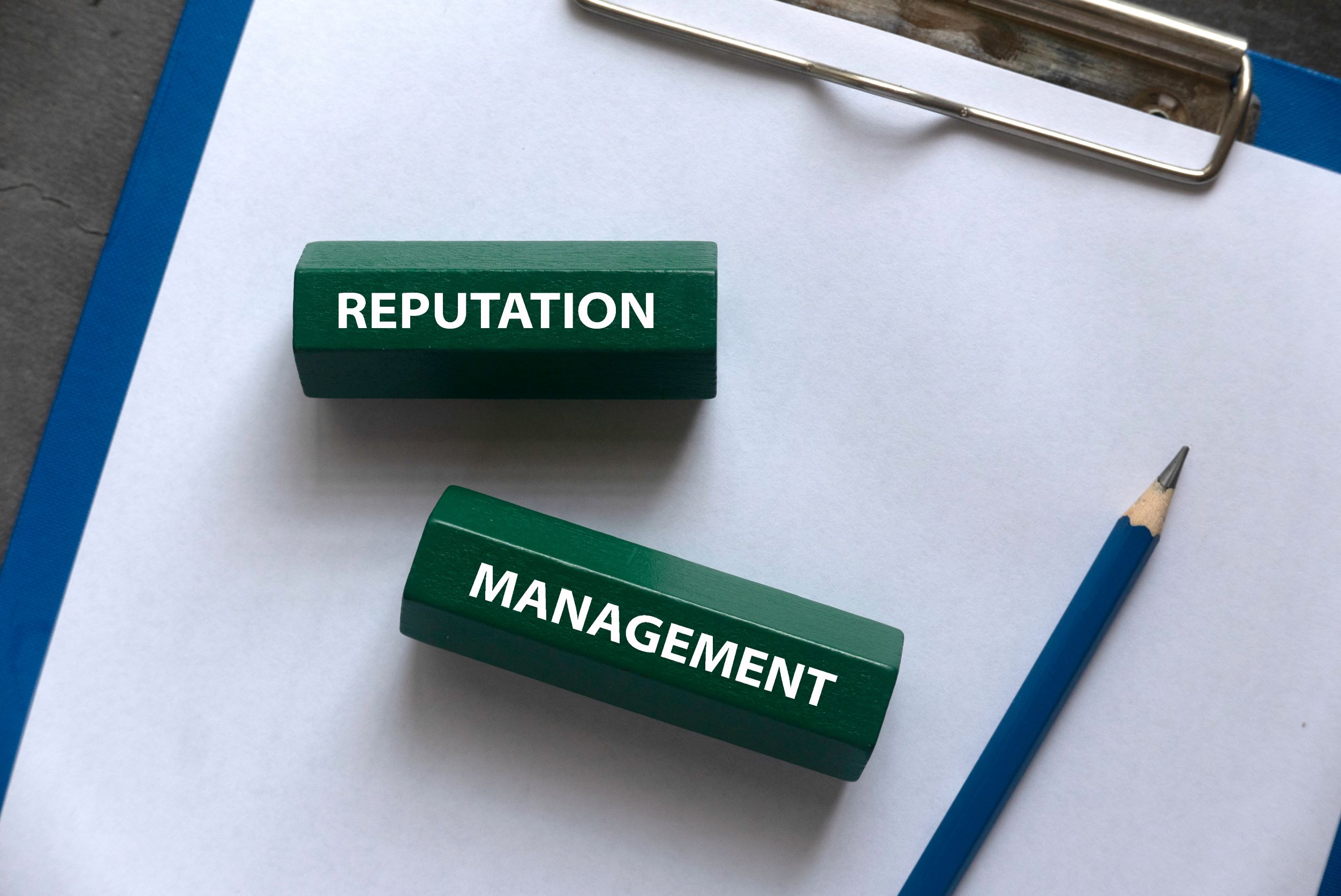 What can a reputation management expert do for you — and when do you need one? Learn all about these digital professionals in our guide below.
Whether you are an individual or business owner, people are searching for you online.
With billions of pieces of information at our fingertips, thanks to Google search results and results from other popular search engines, finding out about someone else is easier than ever before.
These search engine results can influence what others think about you and may help or hinder your ability to achieve your goals.
What if you have negative search results keeping you from attaining your goals? Is your online reputation damaged beyond repair? Do you know where to turn for help in getting your reputation back to where it needs to be?
All of these potential problems suggest the need for professional help. If negative content and negative reviews are hurting your chances at success, a reputation management expert might be the best solution available.
In this guide, we will explore online reputation management and what a reputation management expert can do to create and maintain a positive online reputation for you and for your business operation.
Let's get started!
Your Online Reputation and Why it Matters
Before diving into the details of online reputation management and what reputation management companies bring to the table, it is valuable to understand what your online reputation is, how it is formed, and why it is so critical to build and maintain a positive online reputation.
Your Reputation
For consumers, most purchasing journeys begin with a search online. Search engines like Google or Bing are used to learn about businesses, products, and services before customers set foot in your establishment.
What those consumers find in online search results can have a dramatic impact on whether or not they choose to do business with you. Think about the perception of you and your business in the eyes of potential customers — this is your online reputation.
A positive online reputation is built on positive information, including great reviews from customers, personal recommendations, positive mentions on news websites, and more. A great reputation opens new doors of opportunity.
A negative online reputation, by contrast, can keep potential customers from making the next step. Even as an individual, a negative reputation resulting from negative search results or unflattering social media activity can have devastating effects on how others perceive you.
Why it Matters
Does your company's online reputation really matter? The simple answer is YES. A positive brand image is one of the most valuable assets a company can have. Your online reputation creates brand awareness. It also builds or reinforces trust between you and your customers. Finally, it helps you stand out from your competitors — a robust brand online tends to bring customers right to your door.
Think of online reputation management as an extension of your digital marketing practices. With ORM, you're marketing more than your company — you're building a solid foundation on which to build trust and value within your customer base.
What Influences Your Reputation Online?
Information in search results is the key driver to shaping a good or bad online reputation.
Think about the last time you used Google to learn about a person or business in your area. What information did you find, and did it shape your perception of that person or business?
A great online reputation is formed from such factors as:
Good feedback from consumers
Positive reviews
Positive mentions on social media platforms
News articles that showcase your abilities and values
Positive advertising
The same types of information can also create a negative impact on your online reputation. Negative information may consist of:
Negative content on blogs or several websites
Negative reviews on Google or any number of third-party review web sites
Negative comments on social media channels like Facebook, Twitter, and YouTube
Discovery of mugshots or arrest records in search results
If this information is bad enough, you may face challenges with lead generation and may even turn potential customers away. Can your business afford to miss out on new leads because your reputation is damaged by negative comments and content?
If the answer to that question is "no," you can benefit from online reputation management.
What is Online Reputation Management?
Digital marketers know that brand identity is everything in the digital environment. Shaping public perceptions about a company and its products can drive business growth. These public perceptions form the core of your internet reputation.
Online reputation management is the practice of shaping the digital narrative. A reputation management company uses many of the same tools as in digital marketing, positioning you in a positive light by developing and promoting positive content for social media accounts, news websites, industry websites, and more.
How does online reputation management (ORM) work? What does an online reputation management strategy look like?
Online reputation management agencies may use a variety of digital marketing and reputation management tools to shape your digital reputation as part of their online reputation management service strategy. Additionally, there are also white-label reputation management companies that resell online reputation management tools and services to other agencies. These tools may include:
Search engine optimization (SEO)
Content marketing and development
Review management
Web development
Reputation monitoring
Social media marketing management
Search engine marketing
Branding
Performance PR/Public Relations
Crisis management
Content removal
Reverse SEO
The best online reputation management services have a proven track record of helping clients to help secure first-page listings on search results, build brand awareness, and protect your online reputation from emerging risks.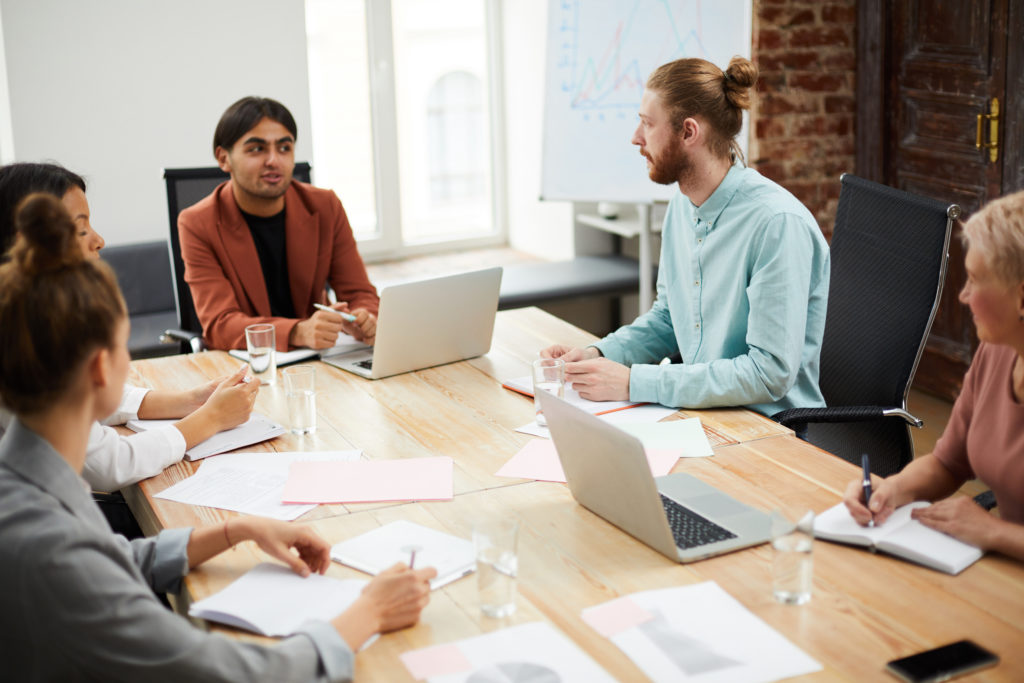 Key Components of Online Reputation Management
As shown above, there are numerous reputation management services and strategies available when you want to take control of your online reputation. The leading service providers will help you select the best services for your specific needs and goals.
Even with all the choices, some specialized reputation management services stand out. Let's take a closer look at each of these:
Search Engine Optimization (SEO)
SEO is the practice of leveraging factors to improve visibility in search engines. Google and Bing use search engine algorithms to accurately categorize and index web properties, blogs, and news articles. SEO is designed to satisfy the queries of these algorithms, helping to secure first page results for a given keyword or phrase.
Before your potential customers even contact your sales rep, they will likely be searching for your company page on Google. As an online reputation management service, SEO is an essential component of your digital footprint. Your reputation manager can help you select the specific search engine optimization strategies to produce the results you need to stand out — even in highly competitive marketplaces.
Local SEO services for local businesses take things a step further, improving your visibility in locally-oriented searches. Getting your brand on Google Maps and standing out in searches within your geographic area is a great way to attract new clients. In fact, locally-focused SEO is one of the most powerful reputation management tools available, helping you build a strong brand reputation.
Review Management
Does your business want more positive reviews? Are negative reviews standing in the way of your success? If the answer to either of those questions is "yes," online review management services are a must.
Online review management begins with a detailed analysis of your review profile on Google and on third-party review sites like BBB and TrustPilot. They will also investigate reviews on social media profiles like Facebook.
Next, your ORM team and reputation manager will help you craft a response strategy, create a framework for collecting more positive online reviews, and help you flag fake or false reviews for removal.
One of the most critical parts of review management is the ability to bring in more reviews through customer experience surveys, review requests, and more. The more positive customer reviews your business receives, the greater the brand image you create. With more reviews from satisfied customers, your can supercharge your brand online.
Public Relations
Public relations (PR) helps to put you in front of the people who matter most: your customers. As a reputation management service and as a form of advertising, PR allows you to share your story, promote your brand, and gain visibility in local or regional markets. PR professionals use content creation strategies to build positive content that not only makes you look good online — this content also helps you establish trust and authority in your niche.
After development, your reputation management expert will publish positive content on a regular schedule as part of your PR campaign.
Online reputation services companies may use a range of tools, including owned and earned media as well as paid media, to promote you, your company, and your brand. PR is also great for reputation repair, allowing you to be transparent in your communication with stakeholders even if a crisis occurs.
Online Reputation Repair Services
No matter how careful we are, negative results can damage our reputations. Imagine if arrest records, an entry on Ripoff Report, or unflattering comments on social media appeared; what can you do to restore your positive reputation?
An online reputation expert can help with repair services. These services incorporate tactics like reverse SEO, content creation, and social media promotion to effectively push negative information off the first pages of Google.
Content removal is another proven strategy. Your reputation manager can direct removal teams to focus on bad reviews, negative press, and unflattering images, issuing takedown requests to the sites hosting this information.
Challenges in Managing Your Online Reputation
When faced with a damaged reputation — or wishing to beef up your existing reputation, there are several aspects you can handle yourself.
Unfortunately, online reputation management can be a challenging process. For one, it can be a time-consuming endeavor. Second, navigating the complexities of content creation and publishing, content removal, and social media posts can quickly overwhelm you.
What's an alternative that can get you the results you desire? The answer here is an online reputation management expert.
Online reputation management companies have the tools, the expertise, and the industry knowledge to help clients achieve their goals. From search engine marketing to content removal, social media promotion, SEO, and PR, your reputation manager will work closely with you to guide you through the process.
Hiring a reputation expert lets you focus on what you do best: growing your business and capitalizing on emerging opportunities. With a reputation manager at your side, you'll be able to build and protect a strong, visible digital presence that helps you stand out from the competition.
Contact InternetReputation Today
Taking control of the digital narrative can be challenging — and not everyone has time to manage their online reputations. Many of us rarely have a moment to spare as it is, let alone trying to clear several hours each day to work on our reputation management. That's why we're here!
If you'd like a professional opinion on your reputation from a proven online reputation management expert, please call us at 941-259-4554 to set up a free consultation, or click here for additional information.
Permalink