Why Lawyers Need Online Reputation Management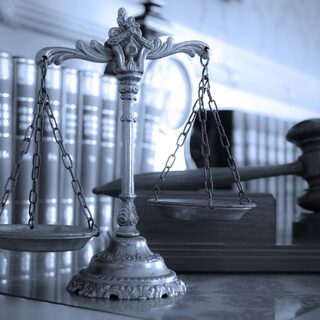 You provide an important service to every client. Now, it's time to defend your own image with attorney reputation management. 
"I'll hire a lawyer!" When a reputation problem appears in cyberspace, that's the first thing people say. But what if you're a lawyer, and you're the one who's attacked? It happens, and if you haven't thought about what you might do when it happens to you, it might be time for you to sit down and do a little strategic planning.
Common Sources of Reputation Attacks on Lawyers
Most lawyers are accustomed to dealing with the public's ire from time to time. You might take up cases that other people find unsavory, or do things in the defense of your client that outsiders just don't understand. It's just part of the legal process.
But, you might also face attacks due to cases you don't even accept. Sometimes, you might even be attacked by people you don't even remember meeting.
For example, you might meet with a client who has a poor chance of winning a case, and you might explain that fact in a face-to-face meeting using the clearest, firmest words at your disposal. To you, it's ethical and honest. To the client, however, it might seem a little mean and spiteful. And that client might discuss the whole event on Google My Business.
That's what may have happened to an Illinois lawyer who met with a client in 2009. It seems as though the client met this lawyer just once, and after that meeting, and the client deemed the lawyer, "disrespectful and all-around flat rude" in one online review.
If you think this seems unlikely, think again. Google reviews, blog posts, news articles, nasty Tweets, Facebook attacks and more all might stem from a conversation that took you 15 minutes to complete. The internet makes it oh-so-easy to mount an attack, even though it might be difficult to see the assault unfolding.
Managing Law Firm Reputation Online
The 2012 ABA Legal Technology Survey Report suggested that many lawyers were at least somewhat media savvy, as:
22 percent of respondents said they had a blog
88 percent had a Twitter presence
38 percent used Facebook
95 percent used Twitter
It's likely that you know a little something about how to communicate online, and how to find out more about what other people say about you and your firm, if these stats are to be believed. But, it's also possible that you don't use these tools to systematically search for your company and your name. You might use these sites to network and to find new clients, not to do attorney reputation management work.
And, if you're relying on Google Alerts to help you manage your reputation, you might be missing out on reams and reams of data. I've written about this phenomenon in the past, but it bears repeating: Google Alerts doesn't seem to be compiling data from all sources at this moment, and there's no evidence that the company plans to fix the problem in the future. Just because your alerts are silent doesn't mean that you're safe.
Many companies (including ours) offer tools you can use to monitor what's being said about you or your business, and you really should both set up and use these tools in order to gain control of the online chatter. You'll need to know the enemy, and monitoring can allow you to do that.
Avoiding Negative Reputation Online
When you do find something negative online (and chances are, you will), set aside time for an emotional response. Slam your fists on the table, yell into a couch cushion, or run around in the hallway. Get it out of your system, because you won't want to have any kind of emotional response online. In fact, you might not want to do anything retaliatory in response to some kinds of attacks.
Consider this: Within the last year or so, I've seen many articles like this one, which suggest that review sites with only positive comments are almost always fake. These "exposé" stories are designed to help consumers understand that most companies have a few warts available online, and that most companies will offend their consumers from time to time. It's natural and it's normal, and companies that don't offend are usually lying or hiding something.
So, if you have a page that's stuffed with positive comments and you have just a few nasty bits poking through, maybe that makes you look a little more authentic and real. The comments might sting, but they might not be worth flying off the handle about.
Similarly, a few nasty Facebook comments about your company or a few less-than-flattering notes about your work on Twitter really shouldn't cause you to need rehab. For example, a study from Pew Research Center suggested that Twitter was filled with negativity, and that negative comments tended to get the most attention. Anyone who's been on the site for 5 minutes would likely agree. People use social media to say the sorts of things they might not say in real life, and most users of social media know this on an instinctual level. There's no reason to assume that one or two poor comments will ruin your life for good.
But sometimes, yes, there are more than one or two thorns in your virtual side. Sometimes, your pages seem to be filled with nastiness, and your brand seems to be bogged down by an attack that you didn't see coming and don't know how to handle. That's when an attorney reputation management company like ours can help, and this is what we might advise you to do.
How to Respond to Online Criticism
A snide comment or nasty remark is sometimes quashed with a professional response from you. I advocate the use of sentences like this: "I'm sorry you had a bad experience. Please call my office, and let's discuss things." It shows you're active on social media and willing to work with people who disagree with you. This is the sort of activity your clients have been told to look for when they're evaluating lawyers, and it's easy to make it happen.
Next, beef up your online work. Talk about your accomplishments, share stories about your industry and otherwise inject your feed with the things you want people to associate with your name. That's the best way to drown out the haters.
And resist the urge to go viral. While stunts like this one can get hundreds of thousands of hits in one day, all of the coverage isn't positive. In fact, a lot of it is negative. Often, big gestures like this don't help you, as you'll need to do a lot of work to drown out the negative comments you get in response to this kind of big-ticket act. Instead, focus on being real and being professional. That really will help.
Professional Attorney Reputation Management Services
And please: If you're in over your head, please contact us and let us help. We have a number of customized attorney reputation management packages that might be just right for you and your business.
Permalink