How to Change Google My Business Listing Ownership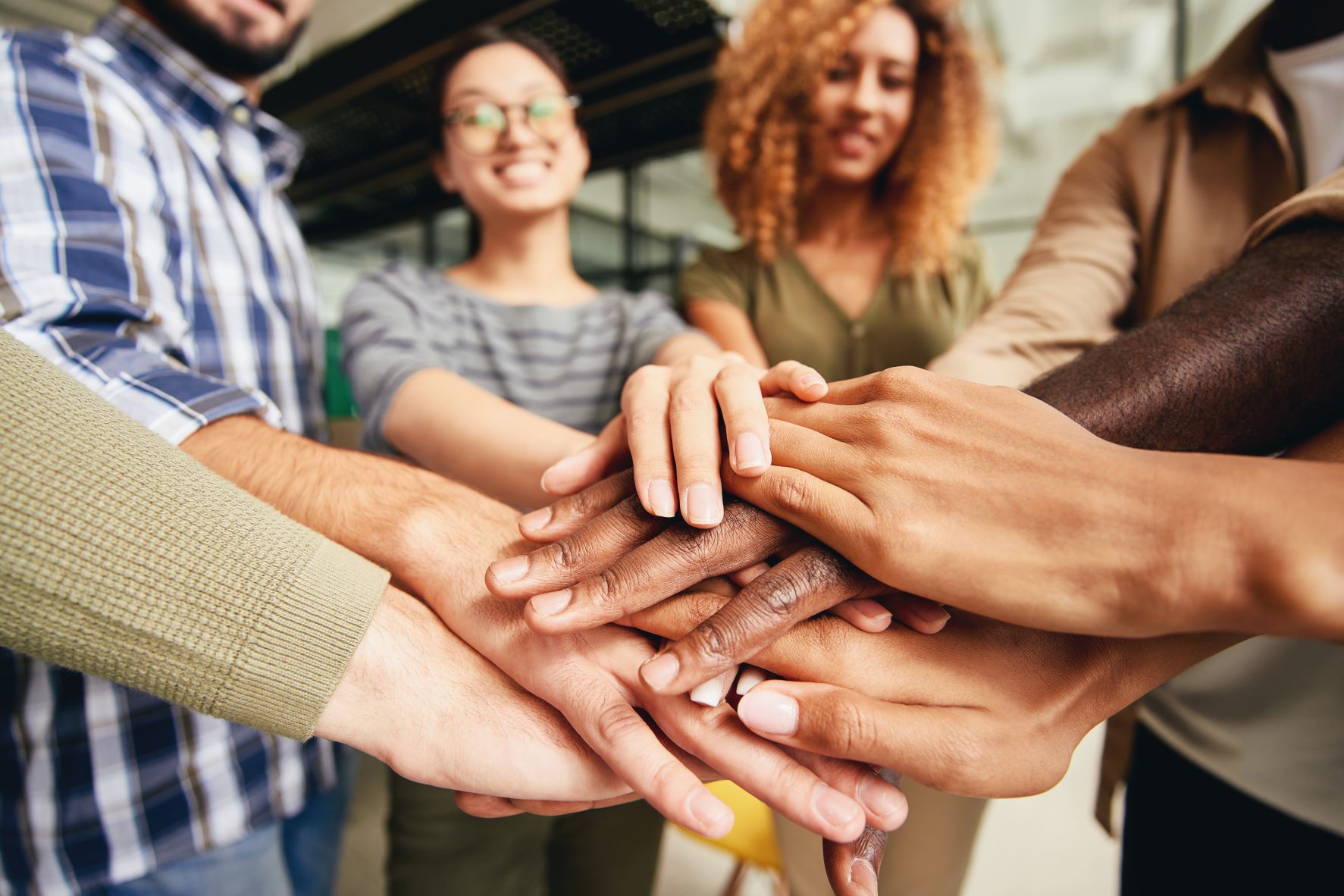 Change Google My Business listing ownership with our step-by-step guide below.
In today's digital environment, having your business listed online not only helps people find information about you but also improves visibility in search results.
One of the best ways to ensure great visibility is to claim ownership of a Google My Business (GMB) listing.
With a GMB account, your business gets listed on Google Maps, claims a place in the Google "three pack" (top search results), and gets your business information in front of the people who matter most: customers in your area.
After you claim ownership of your listing, you may wish to transfer primary ownership or shift ownership rights to someone else. How can you transfer ownership rights to another owner or multiple owners? Our guide will show you how.
If you're the current owner of a Google My Business listing or simply want to learn how to get the most out of your Google business profile, everything you need to know is included below.
What is Google My Business (GMB)?
Launched in 2014, Google My Business (GMB) is a free service for local business owners and is designed to make finding your business online easier than ever before.
Google My Business was not entirely new in 2014, however. Rather, it's an evolution of a service that started in 2004 when Google rolled out Google Local, which was intended to be a digital version of the Yellow Pages. In 2005, Google integrated Maps into the ecosystem and launched the Google Local Business Center.
Continued evolution of the service took place, and eventually, Google My Business was born. The evolution hasn't finished, though; in 2021, Google My Business was rebranded as Google Business Profile (GBP). The same features and functionality remain; this was only a name change to reflect a simplification of the service.
Claim Ownership of a Google My Business account
To claim ownership of a Google My Business listing, business owners can log into Google Maps and add or claim ownership by filling out a simple form. Your Google My Business account will need verification; typically, Google sends a postcard to your listed business address. Once you verify your business listing, you can add all the information and details your customers need, including:
Business address
Operating hours
Addresses if your business has multiple locations
Telephone number or numbers
Category of your business
Details about access and accommodations
Products and services offered
In minutes, your account is up and running, giving you great visibility on Google Maps and in Google search results. With a business listing on Google My Business/Google Business Profile, you're ready to stand out from the competition!
Why is Your Google Business Profile so Important?
Having your business name and information listed online provides numerous benefits. Potential customers can more easily find you in locally-oriented searches. With your business name and profile are clearly shown in search, your business can expect more phone calls and visits, translating directly into a boost in revenue.
Google Business Profile is an incredibly powerful tool used by millions of business owners. With it, you can share your information, improve visibility, and get your business pinned on Google Maps. There is no other service that approaches the power and flexibility of Google Business Profile. If you haven't requested ownership of your profile, you may be missing out on a pathway toward business growth.
Understanding Primary Ownership of a Google Business Listing
The primary owner of a Google Business Profile or Google My Business listing is the primary account with access to the most features and functions of the service.
The primary owner can:
Assign a site manager
Manage users
Update all the information in the business account (names, address, phone numbers, etc.)
View insights on the profile collected by Google
Manage messages and appointments
Add or remove photos in the business account
The primary owner can also transfer primary ownership to another person. We'll cover that in a later section.
What Can the Current Primary Owner of a Google Business Profile Do?
In simple terms, the primary owner of a Google My Business account or Google Business Profile listing — in other words, the current owner — has the greatest access to the Google My Business account. The owner is the only user who can open or close an account, update the listing, and manage users in ways that account managers cannot.
Why Would You Transfer Ownership of Your Google My Business Profile?
After you've set up your profile and claimed primary ownership of the listing, there may come a time when you have to transfer primary ownership to someone else.
What are some of the reasons for transferring ownership or assigning a new owner to the business profile? Reasons include:
Sale of a business
No longer able to manage the listing
Assigning a person to serve as the lead manager of your business account
Transferring ownership is relatively easy. In our next section, we'll provide step-by-step instructions for you to make a transfer request.
Transfer Primary Ownership of Your Google My Business Listing
To transfer ownership of your Google My Business profile, here is what to do:
First, log into the Google account you use for your business.
Next, navigate to your Business Profile by using the Google search tool to locate the exact business name you used for your profile.
Click the three dots icon on the right to open the settings menu.
Click "Business Profile Settings."
Click "Managers"
When the managers list opens, navigate to the person you intend to make the new primary owner, then click the arrow that opens a dropdown menu for that user's role.
Click "Access" to change the role to "Primary Owner."
Confirm your changes by clicking on OK.
The new owner may have to wait several days before the full set of options is available to them. This waiting period helps to eliminate any fraudulent ownership, such as other users gaining unauthorized access or making an ownership request that you didn't agree to.
Regain Ownership Request
If you wish to regain ownership rights of your Google Business profile, there is an option.
Navigate to the business profile and click "Claim this business."
Typically, you will get a message saying that someone else is the owner of the profile. You can request access by filling out a form and submitting it.
The current primary owner will get notified that you've made a request to access the profile and regain ownership. From there, that owner will have to assign you as the primary owner.
Manage Users in Your Google My Business Listing
As the primary owner of a Google My Business (GMB) profile, you can click users and adjust their privileges. You can select primary owner options and ensure only the user profiles you've chosen can make changes.
Remember that team members have access to certain tools like editing business information, adding images, and more. They can even respond to reviews or add additional users. Because of this access, the primary owner must take the steps needed to protect the listing.
Adding Team Members
First, log into your Google account for the Google My Business listing. Next, click "add team member." Enter the email address of the team member you wish to add to the account.
Click "Add" to verify. Once this is completed, the team member will receive an email with instructions on how to access the listing.
Removing Team Members
Managing users as the primary owner sometimes requires the removal of a team member. This process is similar to adding members. First, log into your account. Next, navigate to the team member you wish to remove or type in their email address. Click "Remove."
The member will receive a message via email that they've been removed from the account.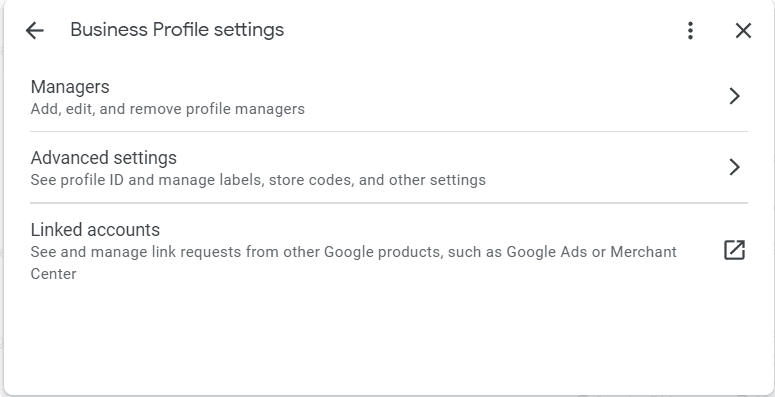 Monitoring Your Google My Business Listing
As a business owner and primary owner of your Google Business profile, monitoring your listing is critical. If someone were to alter your information, request access, request ownership, or other unauthorized activity, monitoring your profile helps you to spot problems before they can damage your visibility and online reputation.
Periodically view your profile for any changes or new reviews posted to the account. If someone has requested to transfer ownership, Google usually stops them with a verification process, but may not always catch every instance. You must protect your Google My Business listing as a valuable asset that keeps you at the top of Google search results!
Contact InternetReputation Today
InternetReputation is a leader in managing online reputations, including business profile creation and management solutions on Google My Business/Google Business Profile.
Our team of ORM experts knows what it takes to build a strong and visible brand, helping establish your company's online reputation as an exciting, engaging, and customer-focused destination. From eliminating bad reviews to improving visibility in Google search results, Google Maps, and social media, we work hard to deliver the results you need for your business to thrive.
To learn more about our business profile management services for businesses in any industry and location, including local citation management services, contact our team today at 941-259-4554 for a free consultation with one of our representatives.
Permalink