How to Respond to Negative Glassdoor Reviews and Protect Your Brand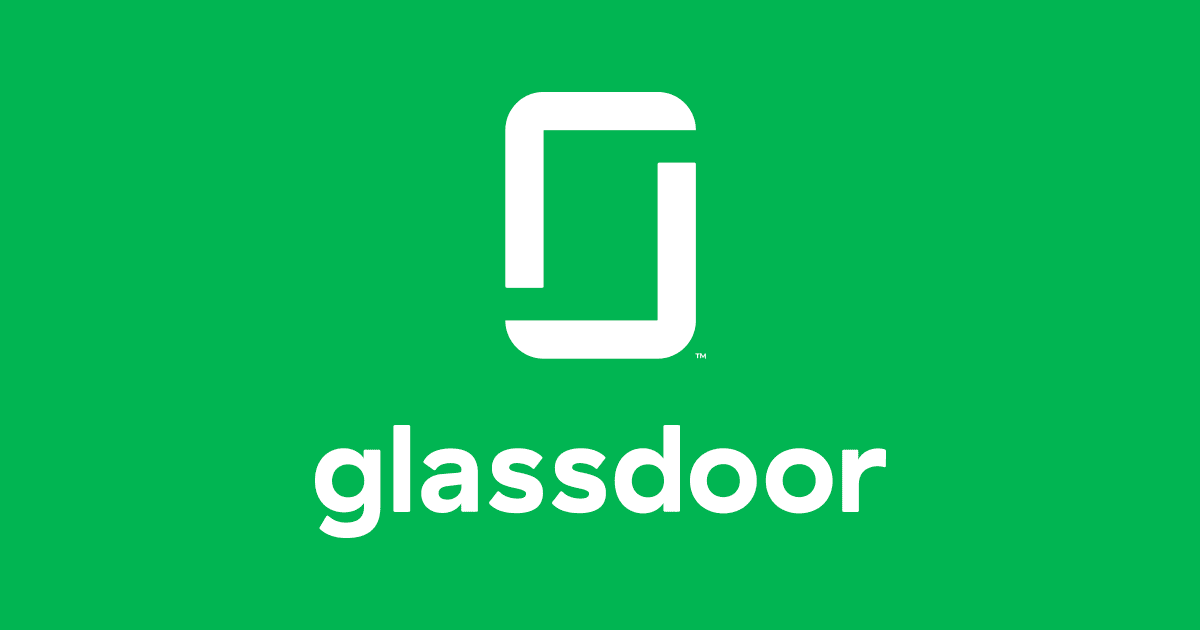 Are ex-employee reviews hurting your brand? Learn how to respond to negative Glassdoor reviews or call us today to turn things around. 
Review sites are the first place most people turn to for information on new products and businesses. Most people trust reviews online more than in-person recommendations. And the majority of consumers check reviews even after receiving positive feedback via word-of-mouth.
In other words, your customers are reading the first-hand experiences of others before making a purchase.
And as it turns out, job-seekers aren't any different.
In fact, the popular employee review website Glassdoor has been providing answers to job candidates for years.
So, What is Glassdoor?
An internet-based employment company, Glassdoor brings together jobseekers and the companies looking to hire them. Since its 2007 founding, Glassdoor has become one of the fastest-growing employer review and recruiting sites on the internet. 
It's even surpassed CareerBuilder, ZipRecruiter and others as the go-to website to research and vet employers.
Popular Glassdoor features include job interview reports, salary reports and even CEO ratings. But what gets the most attention are Glassdoor's anonymous employee reviews.
Any current or former employee can visit Glassdoor and share opinions about their company and its management. They often provide this information without leaving their name.
"Applicants can also share questions asked, what the interview/candidate experience was like, and other details that might be helpful," wrote one HR consultant.
Glassdoor actively encourages its own employees to review itself. It also asks employees of other sites to do the same.
Glassdoor: A Site Like No Other
Glassdoor's formula has been a tremendous success. The company's valuation is said to be near $500 million, with its database boasting millions of reviews.
According to Glassdoor, "No other site allows you to see which employers are hiring, what it's really like to work or interview there according to employees, and how much you could earn."
It's those anonymous employee reviews that really set the company apart.
How did Glassdoor come to be?
The inspiration for Glassdoor came when co-founder Robert Hohman recalled what happened at a previous job. This incident involved accidentally leaving the results of an anonymous, in-house company survey out in the open. Anyone could have seen them.
It occurred to Hohman that since the results were anonymous, they might be useful to outsiders, providing people a better idea of what the company was really like, from its corporate culture to employee earning potential.
It was from this insight that Glassdoor was born.
Negative Glassdoor Reviews: Nothing Malicious?
In its community guidelines, Glassdoor encourages users to post thoughtful, well-reasoned comments. "We don't accept reviews that include malicious personal attacks (by name, title or association)."
Observers note that most employee reviews appearing on Glassdoor are legitimate and adhere to those guidelines.
Most, but not all.
"False and defamatory reviews can nevertheless make it through and up on the Internet," writes attorney Whitney C. Gibson. And when all is said and done, Glassdoor posts reviews at its discretion, and its decisions are final.
While Glassdoor arbitrators might take a second look at an unfair review, he says, they usually side with the reviewer.
Even the threat of legal action may not help.
"Glassdoor is not required to defer to a court or to follow a court order," says Gibson.
Can You Remove Glassdoor Reviews?
When employees leave positive reviews on Glassdoor, companies are happy about it – for sure. But when a company sees a negative review on Glassdoor, they might then wonder: can companies remove reviews from Glassdoor?
To maintain credibility, Glassdoor has policies in place to ensure that companies are unable to remove bad Glassdoor reviews, else job seekers will not find it to be a trustworthy platform to determine whether the company they are interested in has a good work environment. Even for a fee, there is no way to have Glassdoor remove negative reviews. 
However, there are ways to tackle them instead.
How to Respond to Negative Glassdoor Reviews
So, what is your company to do when it's trashed on Glassdoor?
An analyst for Intero Advisory offered several ideas on how to respond to negative Glassdoor reviews without making things worse:
Don't Overreact
First, know that despite of Glassdoor's popularity, the people who post there do so anonymously. Therefore, many are likely fringe dwellers.
"A few negative comments will not outweigh [the] overall positive."
Of course, more than a few means you probably have a bigger problem.
Transparency
You may not overreact, but those negative reviews can still hurt your brand's reputation, big time.
If a job candidate asks about a negative post seen on Glassdoor, own it. Explain why it is wrong. After all, your company may have been under new ownership or management when the review occurred. Or, it might have been hurt by an economic downturn.
Whatever the reason for the reviewer's experience, there's probably a good explanation. Always be transparent.
Brand Building 
It's always a good idea to build out your brand on sites like LinkedIn, widely considered the most credible employment social media site. Linkedin is the place to describe and tout your company culture.
If you don't already have a LinkedIn Company Page, create one. Recruit employees to write in support of the company. Unlike Glassdoor reviews, they'll probably be proud to sign their name to it.
Untrustworthy Information?
Some observers have been critical of the Glassdoor business model. Nick Corcodilos, for example, dismissed Glassdoor as just another job board – a curiosity that generates revenue without providing much in return.
"The very idea of a website that encourages people to anonymously critique employers is ludicrous and irresponsible," says Corcodilos. "I think its use is widespread because it makes money. That fact impresses HR executives and the public, leading them all to base business decisions on admittedly untrustworthy information."
Since any disgruntled employee or job seeker can use Glassdoor to hurt your company, honest comments often get lost in the noise.
Strict Standards
Meanwhile, Glassdoor Employee Engagement Manager Lisa Holden insists the company takes its data integrity seriously. Holden also argues that the site does its best to provide honest and balanced information about every company on the platform.
"Every review on Glassdoor must meet our community guidelines before it gets published," Holden says. "For example, all reviews require both pros and cons. Approximately fifteen percent of reviews submitted to Glassdoor are rejected, as they do not meet community guidelines."
So, what impact do Glassdoor reviews really have?
A company called Software Advice decided to find out, and surveyed some forty-six hundred job hunters to do so.
"Having a strong – and positive – presence on Glassdoor can improve your brand and help pique applicants' interest in your company," concluded the Software Advice survey. "After all, the majority of job seekers using Glassdoor do so to research top employers in their field."
So the trick is making sure your reviews are as favorable as possible.
How to Manage Negative Glassdoor Reviews? Turn to Professional Review Management
If your brand has negative reviews on Glassdoor, remember: it is still possible to control your own destiny. You must, above all else, be proactive.
Now that you understand Glassdoor's model and how it features employee reviews, it's time to look closer look at how to respond to negative reviews on Glassdoor.
The answer is simple. Take a calm, professional, well-educated approach true to your company culture. Be sincere. Never show anger, and work to improve issues that might exist in your company.
Mosty importantly, create a positive relationship with employees. When employees like you, they're far less unlikely to lash out online.
You may also consider a yearly anonymous employee survey that invites criticism. This lets employees express any issues they have, and can help prevent further negativity on Glassdoor.
But if negative reviews persist, and actively damage your online reputation, consider the help of a professional.
Our reputation management team can help you overcome negative Glassdoor reviews. In the process, we can also help you establish a more positive and powerful online presence.
Call 941-259-4554 for your free consultation or click here for additional information.
Permalink