The Benefits of Hotel Reputation Management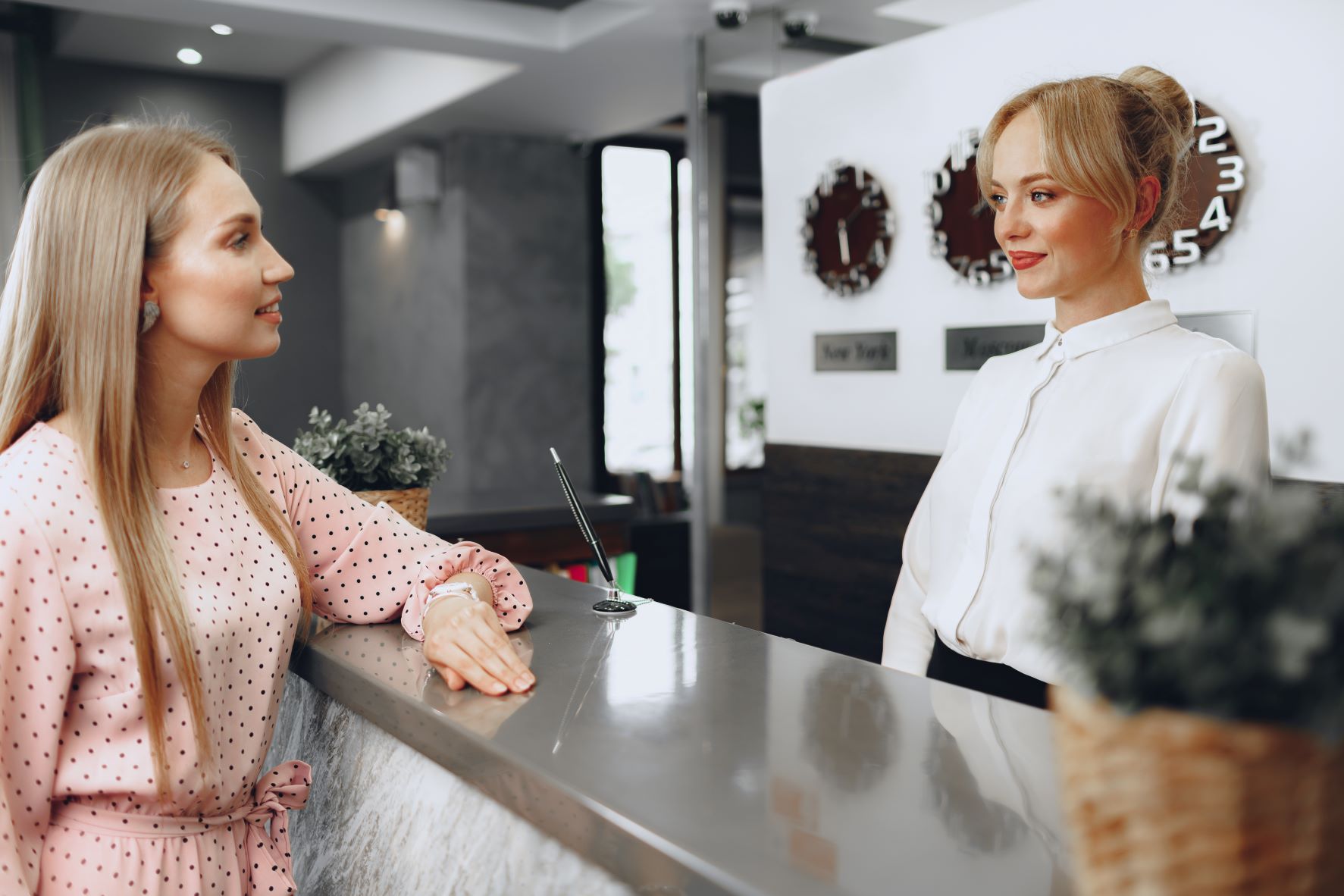 Hotel reputation management is an essential tool for establishing, building, and protecting your hotel brand image.
If you own a hotel or other facility in the hospitality industry, you know that how you are perceived can make a huge difference in your ability to achieve success in your market.
A good online reputation is essential in the digital world, yet many hotels do not truly understand what tools and strategies are available to them to build and protect that reputation.
Hotel reputation management provides a robust approach that allows your business to stand out.
In our guide below, learn how online reviews can help — or hinder — your business growth and why your hotel's reputation matters. Then, learn more about reputation management tools that are considered essential for building and preserving a positive reputation.
A good reputation is more than a way to protect against lost revenue. Hotel reputation management represents a path forward, helping you to generate more bookings, grow revenue streams, and stand out even in the most competitive travel cities in the world.
Why Your Hotel's Online Reputation Matters
Think about your own experiences when you were getting ready to travel. If you're like most people, you turned to Google or your favorite search engine to learn about the city you were interested in visiting.
Perhaps you stumbled across some reviews or landed on a hotel website in the city you were planning to visit. What was your first impression of that hotel?
First impressions — and public perceptions — are the core of an online reputation. Your website may be filled with interesting content, but unflattering reviews, negative mentions on social media, and other information in search results stand in the way of business growth.
In simple terms, your reputation matters. In the digital age, a good reputation is the most valuable intangible asset you own. With a good reputation, you establish trust between your hotel and potential guests. You also build brand awareness and visibility. Finally, your reputation serves to overcome any negative reviews or negative feedback left by past guests.
In the next sections, we will explore why reviews are helping — or hurting — your hotel's brand image. Then, we will present the essential tools you need to build a robust hotel reputation management system.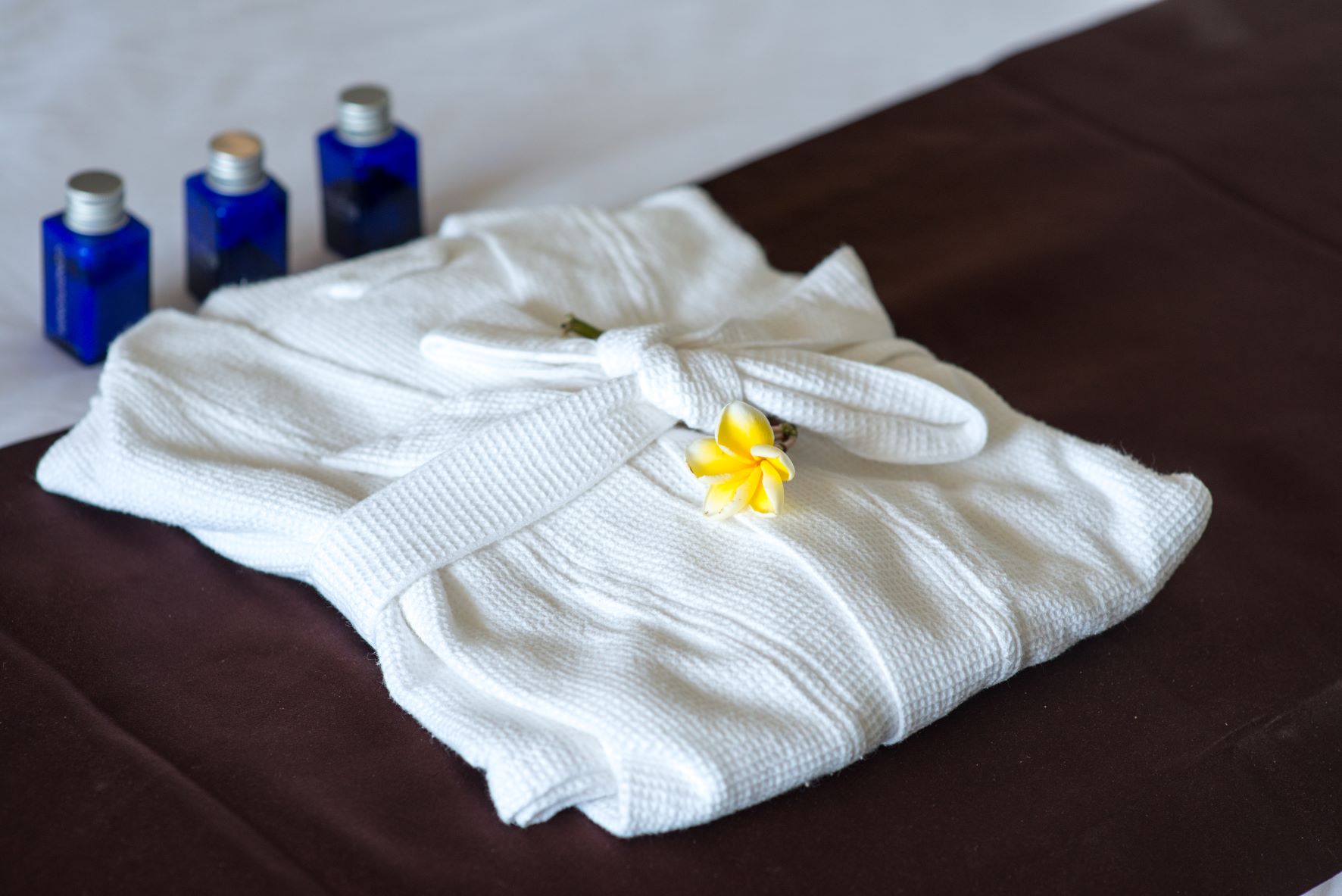 Online Reviews Can Make or Break Your Hotel Brand Image
Google reviews or guest reviews posted online to any number of hospitality-focused review sites like Tripadvisor, Booking, Orbitz, and Expedia, work to establish your online reputation. Good reviews boost your reputation, while negative reviews can hurt your prospects.
Every guest review tells a story. The more reviews your hotel collects, the greater its chances of achieving visibility in competitive marketplaces. However, it's not only how many reviews you have, but the quality associated with them.
Still don't believe that every online review or user-generated content in the form of feedback can influence how your hotel is perceived? Consider the statistics presented in the following sections:
The Power of Positive Reviews
Customers are reading online reviews before making booking decisions. Your hotel's ability to thrive hinges on more reviews coming in from satisfied guests.
Guests are willing to spend, on average, 31% more on hotels with excellent reviews.
92% of potential visitors are more likely to book a stay at your hotel after reading a positive review. The more reviews demonstrating your quality via positive feedback, the better.
Search engines give more weighting in local searches based on favorable reviews to the tune of nearly 7%.
The Risks of Negative Reviews
Just as great reviews boost your reputation, unfavorable reviews can erode consumer trust, ultimately resulting in fewer bookings and less revenue.
Hotels with a review score of 1 or 2 stars will experience only about 13% of the consumers they would if the score were 3 stars or higher.
94% of consumers indicated that they would avoid a business altogether if confronted with unflattering reviews.
When just one negative review appears in search results, businesses risk a loss of 22% of customers. If three or more unfavorable reviews are visible, that potential loss of customers jumps to nearly 60%.
While it is impossible to ensure that every guest's stay is a wonderful experience, hotel owners must strive to deliver great service and amenities. By doing so, a flood of great reviews helps to "push the needle" toward a 5-star rating on review platforms like Tripadvisor.
Online Reputation Management for Hotels
Online reputation management (ORM) is the set of strategies and tools designed to establish, build, and protect your reputation in the digital environment. The goal of these strategies is to showcase your strengths, create a robust brand, and protect your hotel's reputation against emerging threats.
ORM services include:
Review management
Online reputation management
Branding
Public relations
Crisis management
Search engine optimization (SEO)
Local SEO
Google My Business/Google Business listings management
Social media management
Reputation Monitoring
The ideal reputation management system for hotels utilizes the services needed to stand out in your market, giving you competitive advantages and allowing you to reach your target audience like never before. When you actively manage your digital reputation with ORM, you can influence how your facility is perceived online; most hotels that incorporate ORM into their digital marketing initiatives see a significant increase in revenue, higher review scores, and greater market visibility.
Essential Hotel Reputation Management Services
As illustrated in the section above, ORM is comprised of a wide range of services and tools with which to build a strong and visible digital reputation. Of course, not every hotel, rental, or inn will need all of the services provided by an online reputation management firm.
However, ALL businesses in the hotel industry interested in developing an integrated reputation management system can benefit from the following services:
Review Management
Because so much of your online reputation is tied to the quality and quantity of online reviews, review management must be considered an essential part of your reputation management campaign.
Review management is the process of understanding what others are saying about you, then removing the negative reviews that are harming your business prospects. Anyone can post a bad review, even if the information is false, misleading, or defamatory in nature.
Review management consists of four parts:
Review generation (collecting reviews from guests)
Review response
Review removal
Review monitoring
Review generation on Google or other review sites like Tripadvisor helps to keep your business at the top of search results by soliciting more positive reviews from your guests. You can make a review request with each hotel visit or set up a review encouragement program using a brief feedback survey or other tools to leave positive reviews. As you collect reviews, this review volume propels you to great visibility in online search engine results. Automated feedback surveys ease the burden of asking each visitor for a review; this process takes place automatically at point-of-sale terminals, via email, or other mechanisms.
How you respond to reviews can make or break your business. Every negative review is a learning opportunity. By developing a consistent response — even responding to bad reviews — you are restoring trust between you and your guests. This response also gives you a chance to debunk unreasonably negative reviews or negative guest experience posted by disgruntled employees, visitors, or even competitors. When you respond regularly to guest reviews, you're showing those guests — and potential visitors — that you care about their feedback, good or bad.
While not every unflattering review can be removed, certain customer reviews represent unfair or inaccurate feedback. By managing your review profiles, you can flag false, fake, or defamatory customer reviews for removal.
Finally, review monitoring allows you to spot problems before they can cause damage to your online reputation. Automated tools scan the web for recent reviews, giving insights into customer feedback and potential shortfalls in your service delivery. Constant monitoring is one of the most proactive ways for you to manage reviews and ultimately results in achieving business success.
Social Media Management
Social media has become a game changer not just for personal communication but also for business as well. Having an active social presence puts a human face on hotel operations, fostering a sense of engagement and trust between you and your guests.
Reputation management teams can assist you in building your social management strategy. It's no secret that rep management solutions turn to social media platforms like Facebook, Twitter, LinkedIn, and YouTube to extend the reach of clients' brand images. Strategies for social platforms may include:
Video testimonials sharing experiences of past guests
Offering insights into your hotel's amenities and location
Sharing emerging technology used in delivering a superior guest experience
Information about how your hotel puts guest satisfaction first
Social posts that feature honest feedback and guest testimonials go a long way toward building a trustworthy, visible, and engaged brand for your hotel. Satisfied visitors showcased on your social profiles work to establish the trust you need to thrive, even in competitive markets.
Social engagement is also good for actively gaining positive reviews and favorable online ratings, nurturing customer relationships, and even building a healthy brand reputation.
Search Engine Optimization (SEO)/Local SEO
Search engine optimization, or SEO, is the set of principles and practices that optimize web pages for maximum visibility in online searches. After all, your hotel's website is next to useless if potential customers cannot find you on Google or other search engines. Attracting new customers is the goal of SEO, bringing prospective clients to your establishment before they choose your competitors.
SEO use on-page factors on y0ur own website like keywords, image optimization, visual assets, title tags, and meta descriptions to help search engines accurately categorize and index relevant websites based on a user's search query.
For hotel operators and owners, developing positive content using SEO principles and publishing it to company websites, blogs, and social media not only helps you build a powerful brand image but also propels you to the top of search engine results for your branded keywords like your hotel's name, neighborhood, district, or geographic area. This increased visibility improves "discovery," or the ability of potential new customers to find you first.
Local SEO focuses on helping web properties stand out in locally-oriented searches. Search engines look for keywords related to geographic regions, such as the town's name or city where your hotel is located. By incorporating local SEO into your digital marketing campaigns, your facility can expect more direct bookings, greater visibility on travel websites, and a steady stream of potential guests who discovered you on Google Maps.
Reputation Monitoring
Hotel reputation management is an ongoing process; building and protecting a positive online reputation never stops. To preserve a good online reputation, hotel owners must invest in strategies to continually monitor their digital reputations.
ORM teams use proprietary reputation management software to scour the web for mentions of your brand, your business name, and other factors. In other words, this monitoring keeps an ear out for the positive and negative comments, social media mentions, and guest reviews that have the potential to grow — or hurt — your business.
Effective hotel reputation management must look at reputation monitoring as a way of identifying potential threats before they can cause damage to what you've worked so hard to achieve: your hotel's reputation.
Branding
Branding is essential for every business, making it a valuable tool in online reputation management for hotels and inns. Branding is the concept of developing a digital identity, growing an audience, and sharing the attributes that make your hotel special.
As a hotel owner, you may wonder if you need a brand. The answer is a resounding "yes"; building a brand is one of the key steps to take if you want to attract more visitors to your facility. With branding, you can build awareness and recognition, even in competitive markets. Branding touches every aspect of your digital footprint, including your hotel or inn, social media profiles, review profiles, and advertising materials.
Research shows that prospective visitors respond to visible brands. With branding services, you can highlight your customer-first mentality, expand your digital presence, and reinforce your digital marketing channels with the content needed to tell your story. In simple terms, your hotel's reputation can be made into a dominant force, giving you a huge competitive advantage in the hospitality industry.
Contact InternetReputation Today
InternetReputation is a leader in managing online reputations, including hotel reputation management and monitoring services that help your hotel or hospitality facility stand out in competitive marketplaces.
Our team of ORM experts knows what it takes to build a strong and visible brand, helping establish your hotel's online reputation as a must-see destination. From eliminating bad reviews to improving visibility in Google search results, Google Maps, and social media, we work hard to deliver the results you need for your hospitality business to thrive.
To learn more about our reputation management services for hotels, inns, and short-term rentals, contact our team today at 941-259-4554 for a free consultation with one of our representatives.
Permalink