Restaurant Reputation Management: Why It's Needed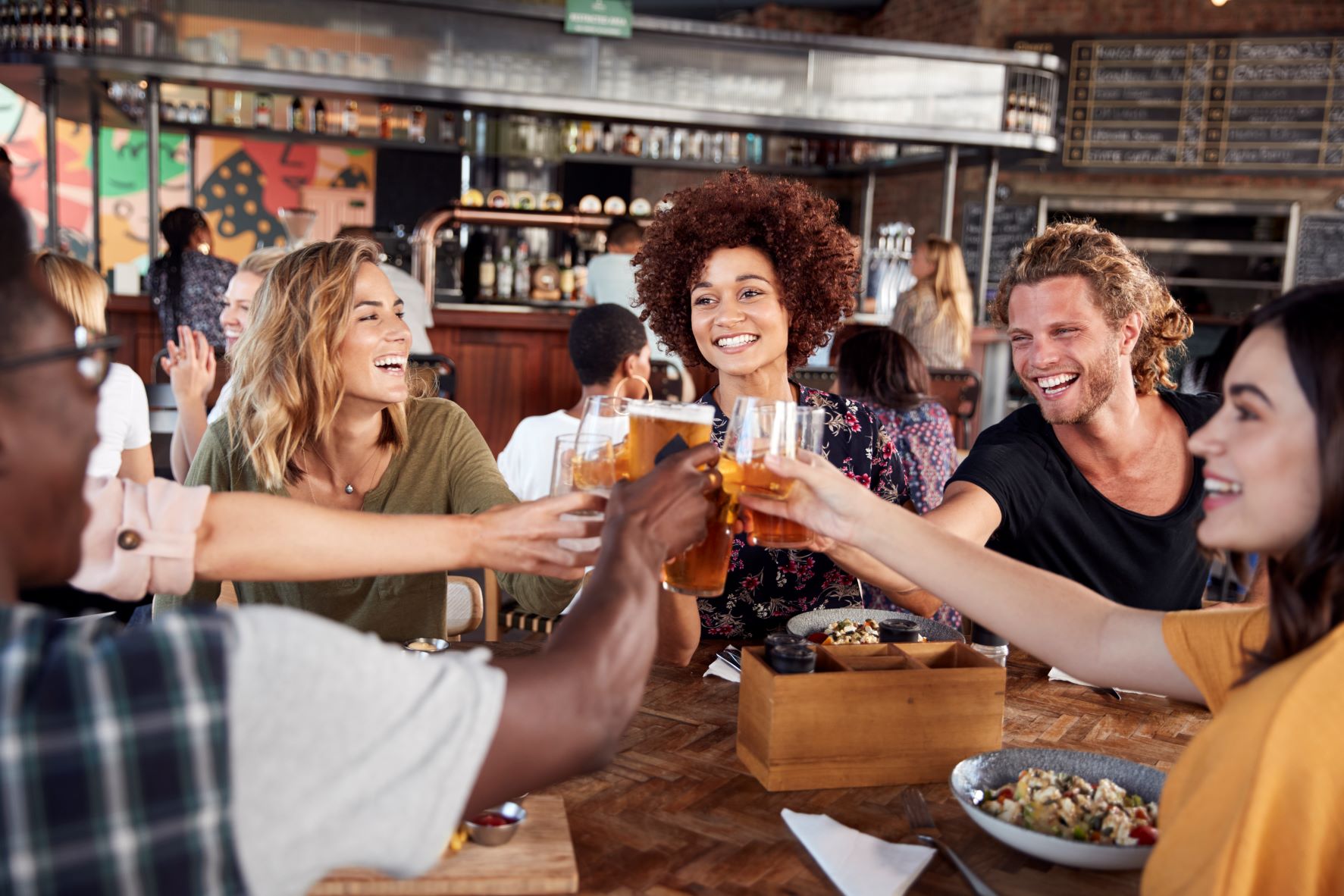 Restaurant reputation management is a critical extension of digital marketing efforts, creating a powerful restaurant brand and customer loyalty.
As a restaurant owner, you face many challenges as you work hard to deliver great food and a great experience to your guests. In addition to keeping your restaurant operating at peak efficiency, you also have maintenance issues, supply chain concerns, and staffing to contend with.
What about your restaurant's online reputation? Do you have the time or the knowledge needed to focus your efforts on building a visible restaurant brand?
In our complete guide to restaurant reputation management, we delve deeper into the factors influencing your reputation, illustrate how online reviews can make or break your business, and present essential services for effective restaurant reputation management.
With reputation management for restaurants, you can stand out in the restaurant industry, build your customer base, and gain valuable insights into how you are perceived in your market.
Want to establish, grow, and protect your restaurant's reputation? We'll show you how!
Diners Choose Restaurants Based on Customer Feedback
Think about your own experiences when looking for a new restaurant to try. Perhaps you want to find a new restaurant in your local area to support a local business, or maybe you're traveling to a new city and wish to find a restaurant while you're on vacation.
If you're like most consumers, you probably used Google or other popular search engines to find details about restaurants around you.
Google search results are filled with restaurants. Most of these results display ratings and reviews that help you make important decisions about which businesses to try.
Now do a search for your own restaurant. What do the ratings and reviews tell you about your business? Do you have a steady stream of satisfied customers leaving positive reviews, or is negative feedback keeping you from achieving success?
The key takeaway is this: diners select restaurants based on their reputations. A positive reputation paves the way toward success, while a negative reputation can keep you from reaching your goals.
Online Reviews: Central to a Restaurant's Online Reputation
Your online reputation is defined as the "consensus public perception of a business based on information found online," typically in search results.
Online reviews are the driving force to creating and maintaining a good reputation — or finding yourself struggling against a bad one.
The more positive reviews your restaurant has, the better its chance of increasing foot traffic (and revenue). The more negative ones appearing in search results have the opposite effect, potentially keeping restaurant patrons from ever setting foot in your establishment.
Does this all sound too good (or bad) to be true? Consider the following statistics that illustrate the power of online reviews in shaping consumer perceptions about your business:
Positive Reviews
Customers are reading online reviews before making dining decisions. In fact, about 95% of all customers read online reviews before frequenting any business, including restaurants, cafes, bars, and taverns.
Your restaurant's ability to thrive hinges on more reviews coming in from satisfied guests.
Guests are willing to spend, on average, 31% more on restaurants with excellent reviews.
92% of potential visitors are more likely to book a reservation at your restaurant after reading a positive review. The more reviews demonstrating your service and food quality via positive feedback, the better.
Search engines give more weight to local searches based on favorable reviews to the tune of nearly 7%.
Negative Feedback by Customers
Just as great reviews boost your reputation, unfavorable reviews can erode consumer trust, ultimately resulting in fewer customer visits and less revenue.
Restaurants with a review score of 1 or 2 stars will experience only about 13% of the consumers they would if the score were 3 stars or higher.
94% of consumers indicated that they would avoid a business altogether if confronted with unflattering reviews.
When just one negative review appears in search results, businesses risk a loss of 22% of customers. If three or more unfavorable customer reviews are visible, that potential loss of customers jumps to nearly 60%.
Can you afford to miss out on new customers because your customer feedback profile is filled with negative information? Do you want to take charge of your restaurants reputation, giving you the drive needed to grow and thrive in competitive marketplaces?
If you want to improve your ratings, catch the eyes of more potential customers, and boost your revenue, then restaurant reputation management is the path forward.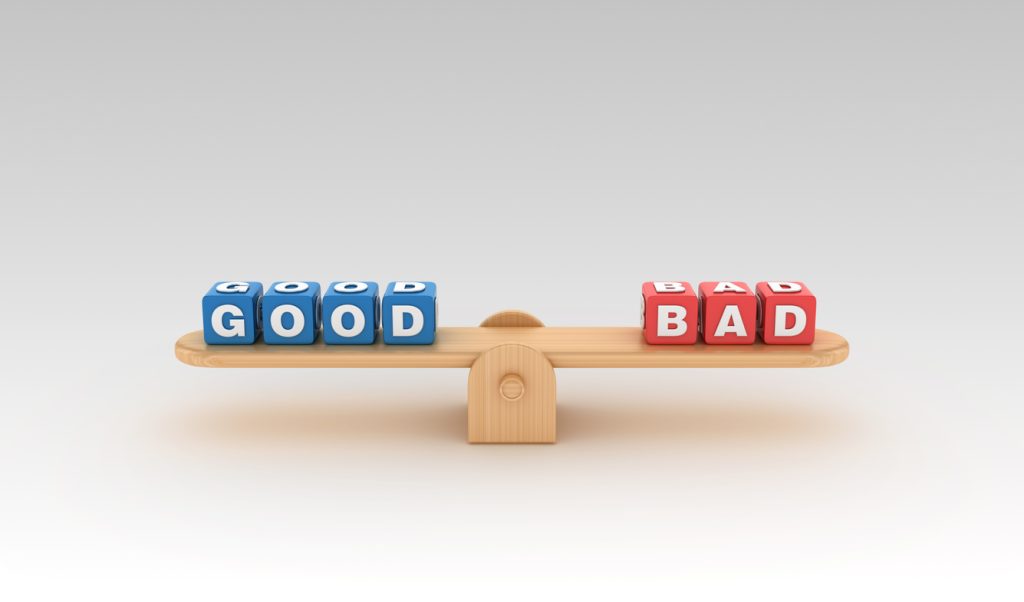 What is Restaurant Reputation Management?
Restaurant reputation management is the process of creating and implementing strategies to influence the public perception of your business. This is only one segment of a strategy known as online reputation management (ORM); every industry can benefit from reputation management services.
Restaurant reputation management professionals use a wide range of strategies and services to build, preserve, and repair your digital presence, letting your restaurant stand out from your competition.
Common restaurant reputation management services include:
Branding
Social media management
Crisis management
Google Business Listing Management
Public Relations
Negative content removal
Reputation monitoring
Review management
Search engine optimization (SEO)
Local SEO
Reputation repair
Every restaurant is different, and each will have specific goals and needs. If your goal is attracting customers, expanding your social media presence, or leveraging review sites to improve your reputation, your ORM team can tailor its services to meet your exacting needs.
Essential Services to Establish, Build, and Protect a Restaurant's Reputation
As shown in the section above, restaurant reputation management can take many forms. Not every restaurant will need the same services and strategies in order to reach its goals; talented ORM professionals know what it takes to position you for success.
That being said, there are several "essential" restaurant reputation management services that every restaurant should incorporate. Let's take a closer look at each of these service offerings:
Social Media Management
Social media has become a game changer not just for personal communication but also for growing your business as well. Having an active social presence creates a human connection for your restaurant operations, fostering a sense of engagement and trust between you and your guests.
Reputation management teams can assist you in building your social management strategy. It's no secret that ORM solutions turn to social media platforms like Facebook, Twitter, LinkedIn, and YouTube to extend the reach of clients' brand images. Strategies for social platforms may include:
Video testimonials sharing experiences of past restaurant guests
Offering insights into your restaurant's menu, features, and location
Sharing emerging technology used in delivering a superior guest experience
Information about how your restaurant puts customer satisfaction first
Social posts that feature honest feedback and guest testimonials go a long way toward building a trustworthy, visible, and engaged brand for your establishment. Satisfied diners showcased on your social profiles work to establish the trust you need to thrive, even in competitive markets.
Social engagement is also good for actively gaining positive reviews and favorable online ratings, nurturing customer relationships, and even building a healthy brand reputation.
Google Listing Management
Business listings are essential in the digital environment. Unfortunately, too many restaurants overlook this critical aspect of their online presence.
Listing management allows ORM teams to share relevant information with potential customers, including details like opening hours, menu choices, physical locations, special events, and so much more. Google Business listings help customers find you — this service literally puts you on the map by securing your place on Google Maps!
Google listings are not the only option; there are literally hundreds of restaurant-focused lists on the web, including ones that feature local eateries, regional specialties, and national/international destinations. Getting placed on every list available — and keeping those listings up to date — is essential for keeping your restaurant at the top of search results.
Managing online listings can be time-consuming and frustrating. When you hire restaurant reputation management professionals to help maintain your listings, you can focus on what you do best: delivering superior service and experiences to your guests.
Review Management
Just as every positive review fosters business growth, every bad review can take away your ability to thrive.
Review management is the process of understanding what others are saying about you, then removing the negative reviews that are harming your business prospects. Anyone can post a bad review, even if the information is false, misleading, or defamatory in nature.
The process begins by creating profiles on popular restaurant review sites like Yelp, OpenTable, Tripadvisor, Google, Zagat, and Foursquare, among many others. Next, review generation tactics encourage visitors to share their experiences; every great review is a step in the right direction for your restaurant business.
How you respond to reviews — including every negative review — tells your customers a lot about who you are and what you stand for. ORM professionals can help you develop a cohesive "voice" to respond to your reviews, positive or negative. This maintains trust in your loyal customer base while showing unsatisfied guests that you take their concerns seriously.
Review monitoring is an integral part of the management process, allowing you to identify areas where customers are sharing their negative experiences and taking corrective actions to improve customer satisfaction levels.
Finally, review removal services let you manage your profile and maintain great ratings by flagging and taking down those reviews that are derogatory, defamatory, or outright false. Remember that negative reviews are not only left by guests but also by people with a grudge, angry competitors, or people simply trying to cause trouble. Each of these negative reviews can hurt your business, even if they aren't true.
Branding
Branding is essential for every business, making it a valuable tool in online reputation management for restaurants, cafes, and food truck operations. Branding is the concept of developing a digital identity, growing an audience, and sharing the attributes that make your restaurant special.
In fact, your brand should be considered one of your most valuable assets. Do you have a brand, and do you know what it takes not only to create a visible brand but to maintain it? If not, restaurant reputation management professionals offer branding services to get your story in front of your customers. Your brand demonstrates your consumer focus, sharing the attributes that make you stand out as a must-visit destination.
Search Engine Optimization
Search engine optimization, or SEO, is the set of principles and practices that optimize web pages for maximum visibility in online searches. After all, your restaurant's website can be packed with information, but if potential customers cannot find you on Google or other search engines, all that effort has gone to waste. Attracting new customers is the goal of SEO, bringing prospective clients to your establishment before they choose your competitors.
SEO use on-page factors on your own website like keywords, image optimization, visual assets, title tags, and meta descriptions to help search engines accurately categorize and index relevant websites based on a user's search query.
For restaurant operators and owners, developing positive content using SEO principles and publishing it to company websites, blogs, and social media not only helps you build a powerful brand image but also propels you to the top of search engine results for your branded keywords like your restaurant's name, neighborhood, district, or geographic area. This increased visibility improves "discovery," or the ability of potential new customers to find you first.
Local SEO focuses on helping web properties stand out in locally-oriented searches. Search engines look for keywords related to geographic regions, such as the town's name or city where your eatery is located. By incorporating local SEO into your digital marketing campaigns, your facility can expect more reservations and guest visits, greater visibility on travel websites, and a steady stream of potential guests who discovered you on Google Maps.
Contact InternetReputation Today
InternetReputation is a leader in managing online reputations, including restaurant reputation management and monitoring services that help your diner, restaurant, or food truck stand out — even in competitive marketplaces.
Our team of ORM experts knows what it takes to build a strong and visible brand, helping establish your restaurant's online reputation as an exciting, engaging, and customer-focused destination. From eliminating bad reviews to improving visibility in Google search results, Google Maps, and social media, we work hard to deliver the results you need for your restaurant business to thrive.
To learn more about our reputation management services for restaurants, contact our team today at 941-259-4554 for a free consultation with one of our representatives.
Permalink