Bad Search Results? It May Be Time for Search Engine Reputation Management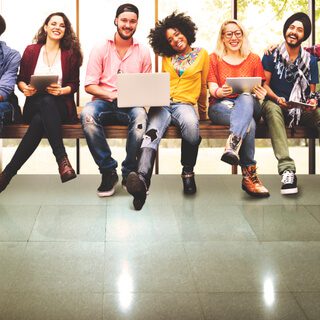 The subject of this blog post is Search Engine Reputation Management, but before getting into its finer points, let's take a moment for some perspective. The Internet, we must remember, is among the most significant paradigm shifts in human history.
No doubt about it. Like the printing press in the fifteenth century, the Internet, and easy access to it, has enabled the spread of information as never before.
All for the greater good, right?
Well… almost.
For all its far-reaching, positive features – instant access to the latest news and information, email to distant friends, and shopping in your pajamas – the Internet comes with a definite downside. There's the spread of computer viruses, for example, and marketing spam – to say nothing of that Nigerian prince who wants to give you millions of dollars.
They're Talking About You
Which brings us to Google, online reputations, and Search Engine Reputation Management.
One of the positive aspects of the Internet is social media, those online communities where users – actually, they're people – share information in the form of ideas, messages, and other content. And like everyone else, online and off, they talk about other people.
Like it or not, they're talking about you, and they're talking about your business. They're leaving comments on your blog, they're writing about your goods and services on Facebook, they're tweeting about your restaurant's menu – and a whole lot more.
No matter how pointed or pointless, their opinions cannot be ignored, because the Internet has enabled the spread of information as never before. The best way to illustrate this is to Google your name, or the name of your business. Does anything negative show up? We are mainly concerned with the first page of search engine results, since most people don't go beyond that (although the second page matters, too).
If you are seeing negative results – anything from a bad review to an outright attack – then your online reputation is at risk, and you're in need of Online (Search Engine) Reputation Management (ORM).
Search Engine Reputation Management
Search Engine Reputation Management is a way of influencing Google and other search engines, to counter the effects of negative content. ORM is used by individuals and companies to shape their public images; it helps to mold public opinion about a company's products and services.
It has never been more critical for businesses to manage the reputation of their brands. The Internet provides an enormous amount of information to anyone with a computer or smartphone – and that means just about everyone. It has never been easier for consumers to share their opinions, and consumers – people – love to share their opinions.
Every businessperson should understand that the best Online Reputation Management is proactive.
ORM means establishing yourself as a valid and reliable resource in your field, and in turn, making sure that the most important information about you and your business is what shows up at the top of Search Engine Results Pages (SERPs).
Analysts say that in one way or another, most transactions nowadays start online. It might be as simple as comparing products on different websites, or finding a new place for eating out. But it starts with an online search. If prospective customers find negative results, you might just lose business.
What To Do?
The key to successful ORM is being in charge of SERPs. Establish a strong online presence for you and your company; don't wait until a problem flares up.
An important first step is to make sure you own your brand – your business name or product name. There are several free websites that can help:
But wait! There's more.
Establish a presence on all relevant social media sites
At a bare minimum, your company should have accounts on Facebook, Twitter, and Google+. To really cover yourself, you should consider being active on the rest of the top sites, too, including LinkedIn, Pinterest, Tumblr, Instagram, and Reddit.
Once you have accounts on these social media sites, be sure to use them. By staying active you develop an audience and interact with them. This increases your influence and reputation. So send out regular tweets, be active on Facebook, and share visuals on Pinterest.
Encourage Yelp reviews
Yelp is one of the most popular review sites on the Internet. If you own a business – especially a small, local business – encourage your customers to write positive reviews for you there. Ask them to be positive, but honest. If the review is filled with superlatives and over-the-top raves, it can actually work against you.
Monitor your online reputation
Sign up for free Google alerts. All you do is enter a word or phrase, like your business name. After that, whenever it shows up on the Internet you'll receive an email notification. If there is something negative, you'll know about it right away, and can act accordingly.
Optimize
One of the best things you can do is optimize your website. Google has some specific recommendations for website optimization, including:
Provide site visitors with quality content
Have links from other sites to yours
Make your site user-friendly
Update the site with meta tags
Some of these suggestions may require the services of a professional.
These techniques are both fundamental and essential to a website that protects and improves your online reputation. You might also benefit from contacting the experts at InternetReputation.com, who have years of experience in Online Reputation Management and Search Engine Optimization. The InternetReputation.com team can help you achieve the positive online presence you and your business deserve.
Permalink