What You Should Know About Ripoff Report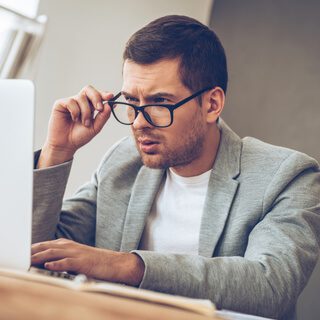 Consumer advocacy is a movement for better business ethics; and while the motive is a clear and righteous one, Ripoff Report and similar sites have taken their own angle on the movement by encouraging malicious content to generate site traffic and ad revenue.
There are two clear issues with this. First, if you research a business by visiting a website that only allows negative reviews, then you will get exactly what you are looking for. The second issue is best summarized on the site's Legal Disclaimer:
"The Ripoff Report is a non-substantiated source of information."
…So if the information posted on the site is non-substantiated, then the lasting damage done to a business through this site is no one's fault, right?
Addressing The No-Accountability Culture
Ripoff Report thrives on legal immunity, leaving the site's users to act on their own behalves when writing their posts. The First Amendment, the Communications Decency Act and other key legislation protect the users from defamation suits and the like when creating this content. But in the rare event of any legal challenges, Ripoff Report will be happy to point the subpoenas in the right direction.
Along with the freedom of speech that users exercise on sites like Ripoff Report comes freedom from any accountability for the damage caused to businesses by a review that doesn't ever go away. And while no one should be mandated to answer for an honest review, the bigger problem here is that even fictional reviews can cause an unwarranted, lasting blow to businesses. And the even BIGGER problem is the window of opportunity this creates for anyone who wants to play dirty.
Yes, you read that correctly: once a post is approved and published on the site, it sticks. As stated on the site's Terms of Service: "By posting information on ROR, you understand and agree that the material you post will become part of ROR's permanent record and will NOT be removed even at your request."
…and then there's this part:
"While we encourage and even require authors to only file truthful reports, Ripoff Report does not guarantee that all reports are authentic or accurate."
…oh, and we can't forget this:
 "It's not easy and sometimes it's not always fair, but as they say, "that's business."
It's a sad realization that an open forum to share our personal experiences with businesses has been tainted with the products of grudges, competition and ostentation; and that there's now a market and a face for this type of behavior.
What we're saying is, it's really our fault that RipoffReport.com exists. And we mean all of us. If Google My Business is the town hall of review websites, then consider Ripoff Report a cafeteria food fight. Civil discussion can drive growth and harmony; but instead, more and more people have been packing their lunches with projectiles.
With all of this being said, Ripoff Report will continue to grow so long as negative, sensational content drives and directs our online activity. In order to battle the damage caused by Ripoff Report and similar sites, InternetReputation.com offers reputation management services for businesses and individuals.
Permalink