9 Top Tools to Build Your Personal Brand Like A Pro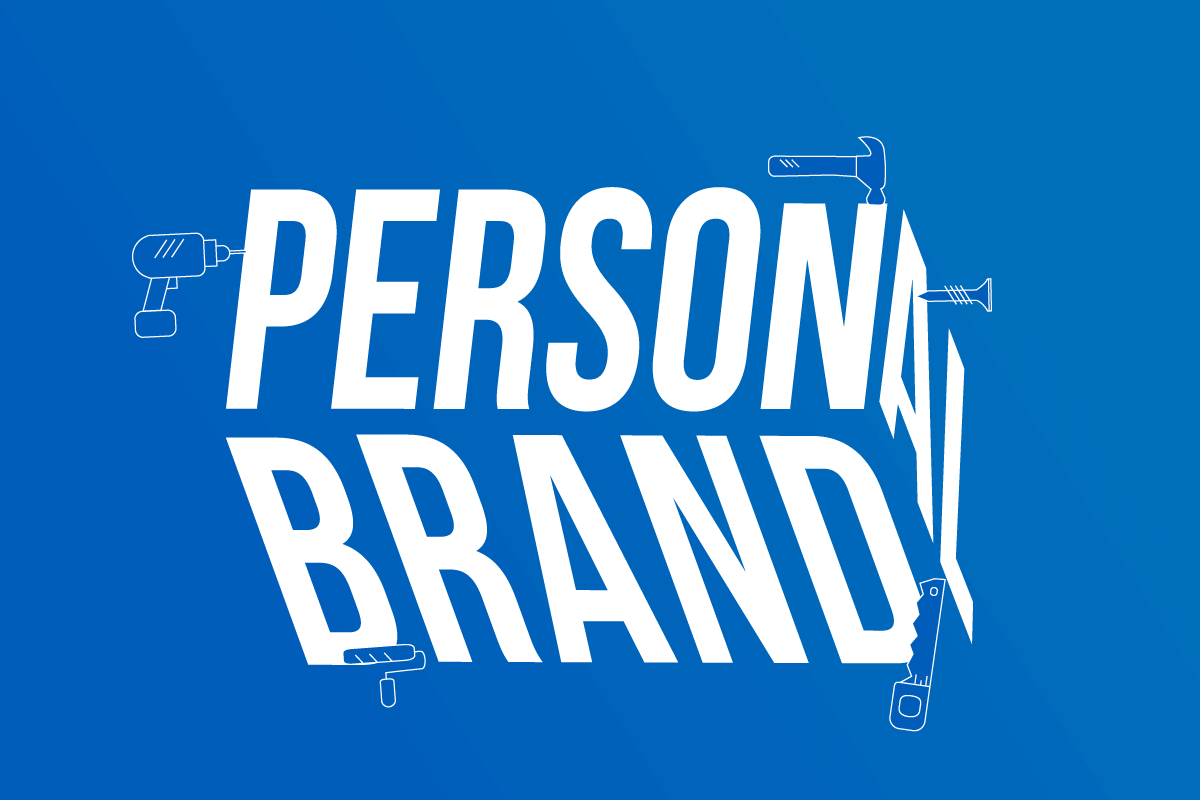 What does personal branding mean to you? 
For some, building a personal brand means the chance to sharpen your online resume, connect with employers and gain the edge you need to advance your career.
For others, personal branding may be a golden opportunity to build an audience, develop relationships with consumers and turn clicks into conversions.
But no matter what you're after, creating a brand that earns trust and gets results can take time, particularly when you don't know how or where to start.
Here are 9 top tools to monitor your online footprint and build your personal brand like a pro.
1. Google Alerts
Building your personal brand begins by knowing where and how you're mentioned online. 
And setting up a Google Alert for your name is a good way to get on top of that conversation. 
Free and easy to create, a personalized Google Alert notifies you whenever a new mention of your name pops up on the web. Once you're signed on, you'll receive an email just as soon as Google indexes a new item containing your name, allowing you to take action and manage online comments, news articles, social shout-outs and reviews more effectively.
Getting regular updates on what is shaping your image and reputation provides the chance to be a more proactive personal brand builder and maintain the Google search resume you need to thrive.
2. InfoSweep
If you're looking to monitor your personal brand and protect your privacy, a customized InfoSweep monitoring solution may be your best bet.
A privacy monitoring and information removal tool, the InfoSweep platform not only updates you of new brand mentions online, but crawls the web for any record of your personal details—including phone numbers, addresses, relatives and other background info that may leave your privacy and safety exposed. 
Once identified, InfoSweep offers the opportunity to remove your personal info from hundreds of data-collection sites, including such popular data-aggregates as White Pages, PeopleFinders, Intelius and more. This helps scrub your personal info from showing up in searches of your name while reducing the chance of having your identity stolen down the road. 
Available for a monthly subscription fee, the InfoSweep service can be useful for highlighting digital risks and providing you more control over the personal brand narrative.
3. Quora
Quora isn't just a Q&A forum that occasionally shows up in Google Search. It's an under-the-radar but highly valuable opportunity to share your expertise, reinforce your resume and build a personal brand that resonates across a pretty large demographic. 
Founded in 2009, Quora now provides answers to more than 300 million unique visitors each month, allowing you to create impressions and get your brand noticed by a potentially massive and diverse global audience. 
Whether you're a sales professional, a small business owner or a touring musician, Quora offers a powerful platform for testing your message, honing your thought leadership skills and solidifying your industry authority—an opportunity to cultivate trust and build a following that really sets your brand apart. 
And even if you're not interested in dazzling the internet with brilliant digressions on constitutional law or helpful hints for international travel, creating a Quora profile and linking it to your social accounts is yet another great way to expand and strengthen your online presence. 
The best part? Plugging yourself into Quora is simple and free, making it easy to get started.
4. LinkedIn
Are you on LinkedIn? If not, you're missing a great opportunity to highlight your experience, reach employers and build a personal brand that gets results. 
LinkedIn is without a doubt the top professional networking site out there, providing a powerful tool to market your credentials, connect with influencers and expose your brand to millions of users. 
An active and polished LinkedIn presence not only helps solidify your brand's voice and grow your audience on a high-volume social platform, it also plugs you into a dynamic information exchange where you can like, post and share brand-focused content while elevating your professional profile.   
And because search engines tend to give LinkedIn the VIP treatment, your LinkedIn profile and activity can be found easily by colleagues, hiring managers and business leaders throughout the hiring process, ensuring your resume is reaching the right people when it's needed the most. 
Managed carefully and regularly, LinkedIn can be one of the most effective weapons in your brand building arsenal.
5. Canva
Want to really stand out? Creating eye-popping graphics through Canva can be a great way to inspire engagement and brighten up your online story. 
Canva offers a variety of ready-to-go templates and color options for designing visual elements that generate excitement around your brand. Whether it's an awe-inducing infographic, a social-friendly header or a professional-quality slideshow, Canva offers a range of options for bringing out your brand's visual side.
What's more: Canva is both free (with opportunities to purchase additional features) and available to use as many times as needed, allowing you to develop the striking, consistent visual content your followers will recognize and enjoy. 
No matter who you are, Canva provides an assortment of digital design tools to help breathe new life into your personal brand.
6. Your Own Website
Having your own website can be an amazing opportunity to build your personal brand, develop your messaging strategy and carve out a little more of the search engine pie.
In other words, a website provides a central point from which to manage, showcase and promote your strengths. Not only that, but it can also be an invaluable online asset for Google to index and feature on search engine results pages, boosting visibility and brand ownership in the process.
Most importantly, your website is where people will go to learn about who you are. Building a good one can be one of the best ways to tell your brand's story and get your voice heard.To create your own site, you'll first need to visit a domain registrar. Popular options like Name.com, GoDaddy, Namecheap and Bluehost make searching and buying a domain relatively easy—and most offer domain names between $10-$15 a year.
Next, you'll need a web hosting service to host your website and complete site set-up. Many registrars offer web hosting & building services, site templates and other tools for a small monthly fee.
And once your site is live, you have the freedom to publish blogs, promote testimonials, share good reviews and link to positive brand assets anywhere on the web. It's one of the most effective things you can do to strengthen brand image, engender trust and build the narrative that fuels your success.
7. Google Analytics
Now that your website's up and running, it's time to install Google Analytics—Google's free website traffic measurement tool that makes it easy to track and compare what's getting views vs. what's falling behind. 
Once plugged in, Google Analytics provides important metrics on how many users are visiting each unique webpage, as well as how page traffic is changing over time. 
With GA at your fingertips, you can determine which pages and types of content are drawing in the most traffic to your site, where in the world your visitors are coming from and which pages should probably be tweaked to produce better outcomes. 
GA offers extensive real-time data on:
Pageviews (overall)

Pageviews by title

Pageviews by source

Referral visits (visits from other websites)

Visits via social channels

Bounce rates (how many leave pages early)

And more
Google Analytics offers an incredible amount of insight that can sometimes be hard to dissect. But with a better understanding of each data point and key takeaways, you can start to hammer out a better strategy for improving your content and fortifying your brand's central hub. 
8. Video
Whether you're aiming to get more likes, attract more followers or get more customers in the door, video is by far one of the best brand-building tools out there. 
Currently, more than 85% of all internet users in the U.S. watch online videos every month, with the average user consuming nearly 7 hours a week! And it's estimated that by 2022, over 80% of all internet traffic will be made up of online videos, an upward trend with (seemingly) no end in sight!
What's more: social posts with video have nearly 50% more shares than those without, and are shared more than 1200% more often than text and images combined!
As far as brand development tools go, you could definitely do worse than creating and posting videos. 
Check out this short video on how to create videos without busting your brand building budget:Of course, you should probably avoid sharing last week's 15-second keg stand or that unflattering moment at the gym. 
But putting up a "how-to" or "office hi-jinks" video here and there (and keeping it relatively short) can be a great way to get more views and increase brand cred across the web. 
Some of the more popular tools for making quick, compelling brand videos include:
Promo.com

Animoto

Crello

Prezi

Canva Pro
9. Buffer
Trying to beef up your personal brand? An active social presence is essential. And with a social scheduling tool like Buffer, you can rest assured your Facebook, Twitter, LinkedIn, Instagram and Pinterest pages are providing the brand-based content your audience is thirsting for when they need it most. 
Buffer offers a user-friendly interface on which to schedule and update all social channels at once—and at the times of day when your followers are most active. Free to start with starter subscriptions available beginning at $15 a month, Buffer allows you to manage your posting schedule in a way that maximizes content impact and cultivate trust among the largest audience possible. 
Buffer also provides stats on how many are viewing and engaging with your posts, as well as suggestions for content topics that may help improve brand appeal and expand your reach in the future. 
A well-managed social footprint can be invaluable for brands striving for a foothold in the competitive digital space. And organizational tools like Buffer can provide a much-needed lift at a crucial moment in the brand development cycle.
Need help creating a killer personal brand?
That's our specialty.
At Internet Reputation™, we provide the tools, technology and cutting-edge solutions you need to take control of your online image. Our personal branding experts customize robust ORM strategies to fit your unique personal and professional goals, helping you build a brand and search engine presence that puts your best foot forward on the web.
Whether you're aiming for a new job, vying for that next promotion or building an audience for your small business, we craft the digital solutions your brand needs to succeed. 
To learn more, give us a call at 941-259-4554 today. 
Get the latest on #personalbranding and ORM on our Facebook and Twitter.
Permalink