Why Online Reviews Matter To Your Small Business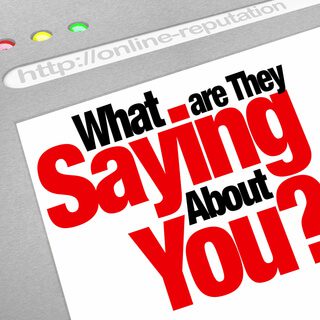 Why do online reviews matter? Millions of consumers evaluate businesses by reading online consumer reviews, before even considering making a purchase. How can you improve yours?
Why Online Reviews Matter: The Power of Customer Commentary
Consumer reviews are powerful tools that have an enormous impact on any company's reputation. 92% of all consumers read them. 88% of people trust them as much as a personal recommendation. And 90% say online reviews influence their purchasing habits. While these statistics fluctuate from year to year, their importance cannot be overstated.
Consumer Reviews, By the Numbers
Most online reviews are written by customers on polar ends of the spectrum: either enraged with a business or ecstatic about their experience. When positive reviews are posted, companies can leverage them to their advantage by sharing them on social media, and on their company website. They are proven to increase conversion rates.
Negative reviews, on the other hand, pose a massive problem. A business can lose up to 70% of prospective customers from negative consumer reviews , as cited by Moz. Just one negative review can sway a prospective customer to take their business elsewhere.
Employers are also at risk of the negative effects of bad online reviews. Just think about how a single negative Glassdoor review can impact an employer's reputation. With enough negative reviews posted by former employees, top talent may stay away from applying at your business. 
Star rating scales, in particular, have become the single most important way people assess a business. A whopping 92% of consumers said they'll think twice about doing business with a company that has less than four out of five possible stars.
Address or Avoid?
Negative reviews are more than just a nuisance – they're huge drivers for consumer decision-making and a company's revenue. Just think of your own experience! If you see a restaurant with a five-star rating, you'll likely want to try it. However, a one-star rating is a huge deterrent.
According to Weber Shandwick, people associate themselves with the products they buy, and want to think highly of the companies that make them. 40% of those who have a negative experience will stop buying their products.
The clear lesson is that no matter their size and scope, businesses must take online customer reviews seriously, and have a plan in place for how to deal with them.
Your Online Review Management Strategy
While review sites like TripAdvisor and Foursquare are vulnerable to manipulation, most are committed to providing accurate information to consumers. Online reviews are now a fact of life, and will likely be with us for a very long time. That means that your business, and its reputation, is constantly under a microscope.
As important as reviews are, many businesses are reluctant to dive in and manage customer reviews. Rather than avoiding the issue altogether, we recommend you do everything possible to gain positive reviews while strengthening and protecting yourself from negatives ones.
The most successful Online Review Management strategies we've created include:
Taking advantage of positive reviews
Responding to negative reviews strategically
Monitoring your name online in order to take action immediately
These three areas form your Online Review Management plan.
So, What Are You Waiting For?
If you're a business owner, scan through the review sites listed below and make sure you're leaving a positive impression on your target audience:
Doctors
RateMDs
Healthgrades
ZocDoc
WebMD
Vitals
Lawyers
Lawyers.com
Martindale-Hubbell Attorney Reviews and Ratings
ReviewTrackers
LawyerRatingz.com
General
Amazon Customer Reviews
Better Business Bureau
Glassdoor
DemandForce
Epinions
Article Sources
https://www.vendasta.com/blog/50-stats-you-need-to-know-about-online-reviews
http://searchengineland.com/88-consumers-trust-online-reviews-much-personal-recommendations-195803
https://www.brightlocal.com/learn/local-consumer-review-survey/
http://blog.capterra.com/customer-reviews-stats-you-need-to-know/
https://smallbiztrends.com/2014/09/managing-your-online-reviews.html
http://www.webershandwick.com/uploads/news/files/InRepWeTrust_ExecutiveSummary.pdf
http://www.techrepublic.com/article/7-best-practices-for-managing-online-reviews-of-your-business/
Permalink