Online Reputation Management FAQs You Always Wanted to Ask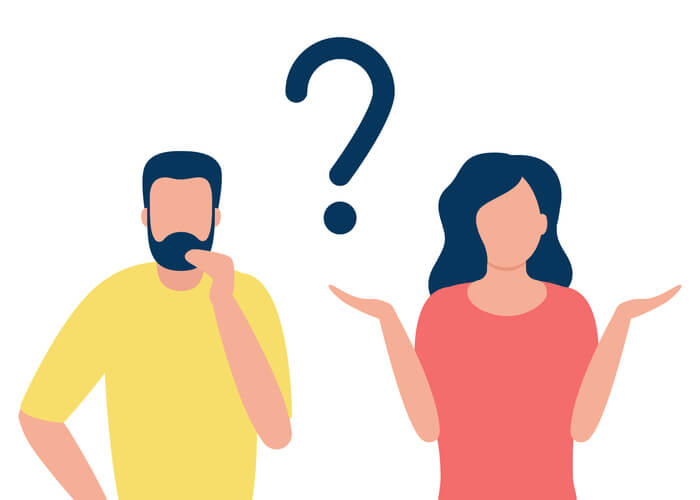 Is your business struggling to succeed? Not making as much money as you probably should? Do you have burning online reputation management FAQs about building a better brand online?
Before we take on your questions, it's important to know that:
Having a business website isn't enough in today's digital world
Customer reviews can spell the difference between long-term success and failure for your business
Google isn't showcasing your business in relevant categories
These online reputation management FAQs are for business owners of all walks of life. They apply no matter where you are, what type of business you run, or how long you have been in business.
There's something for everyone! So, dig in to discover how to improve your online reputation and boost your bottom line.
Online Reputation Management FAQs: What You Need to Know
Here are a few of the most commonly asked questions we get on managing your online reputation:
What is Online Reputation Management?
Online reputation management means managing your online reputation so that people searching your company online find only positive, compelling information and a good reputation score. Most often, your personal information might be publicly available online on White Pages.
Similar people search sites and data broker websites may also share your information with the web-browsing public.
There are two types of online reputation management:
Proactive reputation management
Proactive management means doing things to showcase your company in a positive light. Such actions include:
Setting up a website for your business
Registering for a Google My Business account
Claiming your business on review sites to manage your information
Paying for online advertising
Setting up online social media outlets for your company
Creating a company blog
Encouraging customers to leave positive online reviews for your company
Email marketing
Using Groupon and/or other, similar sites to offer discounts online
Partnering with online influencers to promote your goods and/or services
Reactive reputation management
Reactive reputation management involves handling negative information or accusations against your company to limit reputational damage. Such actions include:
Responding to negative online reviews
Having negative reviews removed from internet platforms
Taking legal action against someone who has slandered you online
Using the internet to defend yourself against accusations made against your business
Online reputation management can be time-consuming. However, that doesn't mean you can ignore it. Consider the following statistics:
A whopping 97% of consumers use the internet to research purchase decisions
93% of consumers say online reviews influence their purchase decisions
A business can lose more than one in five potential customers due to a single negative article about the company
Put simply, the internet has changed the way that the business world operates. You can't do without it if you want to remain successful long-term. That's why you need to ensure that the internet is showcasing your firm in the best possible light.
How can I Assess My Online Reputation?
One of the simplest ways to assess your online reputation is to Google your business and check the first two pages of results. What do you see?
Does your company website show up in the first three listings? If not, most customers will have a hard time finding you. You may need to hire an SEO expert to help your site rank well, or consider purchasing Google Ads to make it easy for people to find you.
Reviews of your firm should rank on the first page of search results. How many do you have? What is your average review rating?
If you have few or no reviews, or most of your reviews are negative, you will need to take action to rectify the situation.
If you want a comprehensive assessment of your online reputation, an online reputation management company can do a full search for all mentions of your business. This search includes not only search engine results but also social media mentions.
Knowing your standing on social media can help you develop social marketing campaigns that raise awareness of your brand and what it does.
What Should I Do to Improve My Online Reputation?
As was touched on, there are many ways to improve your online reputation. You probably won't be able to get to all of them at once (unless you hire an online reputation management company). But you can start with one or two points and work your way through the list.
Create a company blog
A company blog helps boost your standing in Google. When people search your name, they find your official site and links to many of your blog posts.
What's more: a blog showcases your business as a local leader in your industry. It can also help customers find you when searching for what you offer.
Open social media accounts to connect with customers
LinkedIn is ideal for companies offering B2B services. Facebook and Twitter accounts are standard for most businesses. Pinterest and Instagram are ideal for companies with visually appealing products.
And YouTube is yet another good platform, as Google tends to give relevant videos a high search engine ranking.
Claim your business on review sites
This enables you to post photos of your business and its products/services. You'll also be able to respond to reviews on the site.
Ask customers to review your business online
As an incentive, you could offer a discount coupon or freebie for a review. However, you need to make it clear you aren't trying to bribe them into leaving a positive review.
Consider investing in Google and social media advertising
You may also want to partner with influencers in your industry to promote your goods and/or services.
Address negative information about your business
If people leave bad reviews, respond in a professional manner to address their grievances. Offer practical, complimentary support if your business has fallen short in some way.
If there has been a misunderstanding, explain your business policies and what your company does and does not offer.
Should I Take Legal Action Against People Who Malign My Business Online?
It can be tempting to take legal action against people who leave bad reviews or write something negative about your business. However, in most cases, it's either not possible or it would be detrimental to your business to do so.
Suing someone over a negative review can backfire, as the reviewer can take the story to the press. Even if you are technically right, many potential clients may get the impression that you have something to hide.
At the same time, the First Amendment guarantees freedom of speech, allowing people to make nasty comments about your firm whenever they choose.
A lawsuit against a negative reviewer is unlikely to succeed. To successfully sue someone for defamation, it must be clear that the person's comments were intentionally false and made with the clear intent of hurting your firm.
However, you can take legal action if someone is threatening you, your employees, or your customers.
An alternative to legal action is to have the review in question removed from the site it's on. It's not easy, but some sites do allow businesses to make review removal requests. If you can show the review is likely fake, you can likely remove it.
If you recently bought a business with a number of negative reviews, some sites may allow you to request review removal.
Do I Need Professional Online Reputation Management?
As the above online reputation management FAQs make clear, every single business should put a premium on building a positive online reputation.
However, it's a big job. And a business owner who wants to maintain and even improve their online brand should seriously consider hiring a professional to do the job.
A professional online reputation management company typically offers the following services:
Social media promotion
Blog creation
Blog content creation
Email marketing services
Online advertising management
Periodic online reputation assessment services
Collecting and publicizing positive reviews
Content suppression services to ensure negative content isn't easily found on Google
Customized answers to online reputation management FAQs to improve your online advertising ROI
Use the internet to its full potential to bring in customers and boost profits.
To learn more about professional reputation management, contact our award-winning Reputation team today.
Permalink