Reputation Monitoring: Everything You Need to Know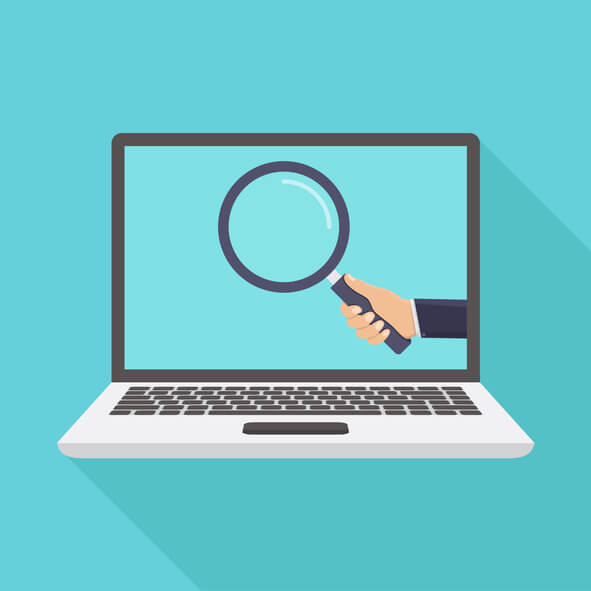 Looking for a reputation monitoring service you can trust? Call an Online Monitoring Specialist today! 
Reputation monitoring isn't an optional activity in today's world. It's something you have to do in order to ensure your long-term business success. Read on to discover what reputation management is, how it works, and what it can do for your company.
What is 
Reputation Monitoring

?

Reputation monitoring means keeping track of what people say about your business. To do this, you'll need to keep tabs on:
Social media networks
Business review sites
Websites
Forums
Online news sites
Podcasts
Newsletters
Once you know what people are saying about you online, you'll need to engage with people who have commented on your business. If people have left negative business reviews, you'll need to address their comments in a professional yet friendly manner.
Additionally, you may want to comment on positive reviews and thank loyal customers for their feedback. If you find people asking questions about your business, you'll want to answer them as quickly as possible.
Why is Reputation Monitoring Important?
Recent statistics show that 90% of adults in the United States use the internet, and the number is steadily rising. People who are looking for the goods/services you sell will typically use a search engine to find companies to meet their needs.
Once someone has found suitable companies, he or she will look up online reviews and information about these companies before making a purchase.
If you don't have an online presence, or your online presence showcases your business in a negative light, potential customers will turn to your competitors.
Catching complaints before they get worse
Reputation monitoring also helps you catch and deal with negative posts, comments, and articles before they can do too much damage to your business.
Statistics show that negative reviews are the leading reason why potential customers form a bad opinion about a business.
What's more, even a single negative review can deter nearly one in five people from doing business with you.
Thankfully, you can mitigate much of the damage by leaving a prompt, professional reply to negative comments.
Doing so shows that you care about your customers and can help to highlight misunderstandings or misinformation given in a bad review.
In some instances, you can even have negative reviews removed from the internet, so they do not unfairly influence customer opinion.
Getting to know your customers
Furthermore, keeping up with what people are saying about you online helps you get to know your current and potential customers. As you read what people say about your business, you'll know what people like and don't like about your business.
You'll also get insight into what your target audience wants and needs.
This insight enables you to stand out from competitors.
Collecting consumer data
Yet another benefit of monitoring your reputation online is that it enables you to collect data about potential customers. You'll see who is most likely to leave positive comments about your business. You'll also see who likes your business least.
Perhaps you may even find an untapped niche audience that needs and wants your goods and/or services.
How Do I Monitor My Reputation Online?
Perhaps the simplest way to monitor your reputation online is to Google your business name and look through the top two pages of search engine results. These results show what potential customers are likely to see when checking out your company.
However, you don't want to solely rely on search engine checks because you'll miss social media comments that can provide a great deal of insight into your standing online. That's why many companies use specialized tools to check the internet.
Which tool is best for you? It's impossible to say. Some factors to consider are:
How much does the tool cost? Some are free and some are paid. Some tools offer plans in various price points; others do not.
What can the tool do? Some tools can scrape content from just about any online outlet. Others are limited to certain types of sites or channels.
Does the tool have proactive reputation management features? Tools that make it easy for you to contact customers and ask for positive reviews can be a plus, especially if there aren't many positive online reviews for your business.
Is the tool easy to use? Some tools have a user-friendly interface. Others are complex in nature. It's a good idea to pick one you can manage easily.
What if I Don't Really Have an Online Presence?
Perhaps you've check out your reputation online, only to find that there isn't much information about your business. This is a warning sign that you need to take action to highlight your business on the internet.
Starting a company blog is a simple yet effective way to highlight your business online. A blog improves your search engine standing; what's more, it shows potential customers that you're a leader in your industry.
It highlights your expertise and helps people trust you even though they haven't done business with you before.
A social media marketing plan may also be in order. If you don't have social media pages for your business, select a few platforms and start engaging with potential customers.
Facebook, Twitter, and YouTube are popular platforms that reach people of all ages and walks of life. LinkedIn is the platform of choice for companies that work with other businesses rather than the general public.
Instagram and Pinterest are good for any company that sells aesthetic products and/or services. Groupon is a good platform if you want to reach out to people in your local area.
It's also important to collect positive reviews for your business. Encourage customers to post their comments on Facebook or another, similar online platform.
One good way to do this is to offer a reward for reviews. However, make it clear the reward is for an honest review, not only for those who leave reviews with a four or five-star rating.
What Can I Do About Negative Content?
If you've been in business for some time, it's almost inevitable that you'll find negative content about your business online. It can be disheartening but don't be discouraged.
Assess the negative content to decide how you'll respond. Generally speaking, negative content can be divided into three categories:
Justified complaints
This is content that requires an apology from your business. Perhaps an employee had a bad day or made a mistake. Maybe a product had an undetected defect.
If you're at fault in any way, apologize and offer to make things right. A refund, free new product, a freebie or discount can help soothe ruffled nerves and may even change what was a negative review into a positive one.
Inaccurate content
This type of content is inaccurate or clearly shows a lack of understanding about your business.
Some customers are simply impossible to please. If the content is inaccurate, politely set things right. Perhaps a customer is upset you didn't deliver a service you never promised. Maybe he or she was irate to discover that a certain service costs more than expected, even though this was made clear from the start.
Apologize for the hurt feelings while explaining how your business operates. If you get a lot of negative reviews of this nature, check your site to make sure prices and product descriptions are clear.
Malicious content
This content is malicious in nature. Don't put up with negative reviews that reveal an employee's full name and/or make threats of physical harm against you and your staff members. Contact the review site in question to have such reviews removed.
Additionally, if a review seems fake or looks like it was generated by an AI bot, ask the host site to have these reviews removed as soon as possible.
How Can I Improve My Online Reputation Quickly and Easily?
If you've discovered your online reputation isn't as stellar as it needs to be, don't worry. With professional help, you can turn the tide and empower your company to succeed online both now and in the future.
Online reputation management firms specialize in helping companies assess and improve their reputation online.
Typical services include:
Reputation monitoring

 on all internet-based platforms
Content creation
Content suppression
Customized online campaigns to improve your image on the internet
Branding
Syndicated searches to direct traffic to positive information about your business
Do you need fast, effective reputation monitoring and management?
Contact an Online Reputation Expert today. 
Permalink