Top 15 Celebrities Who Are Difficult to Work With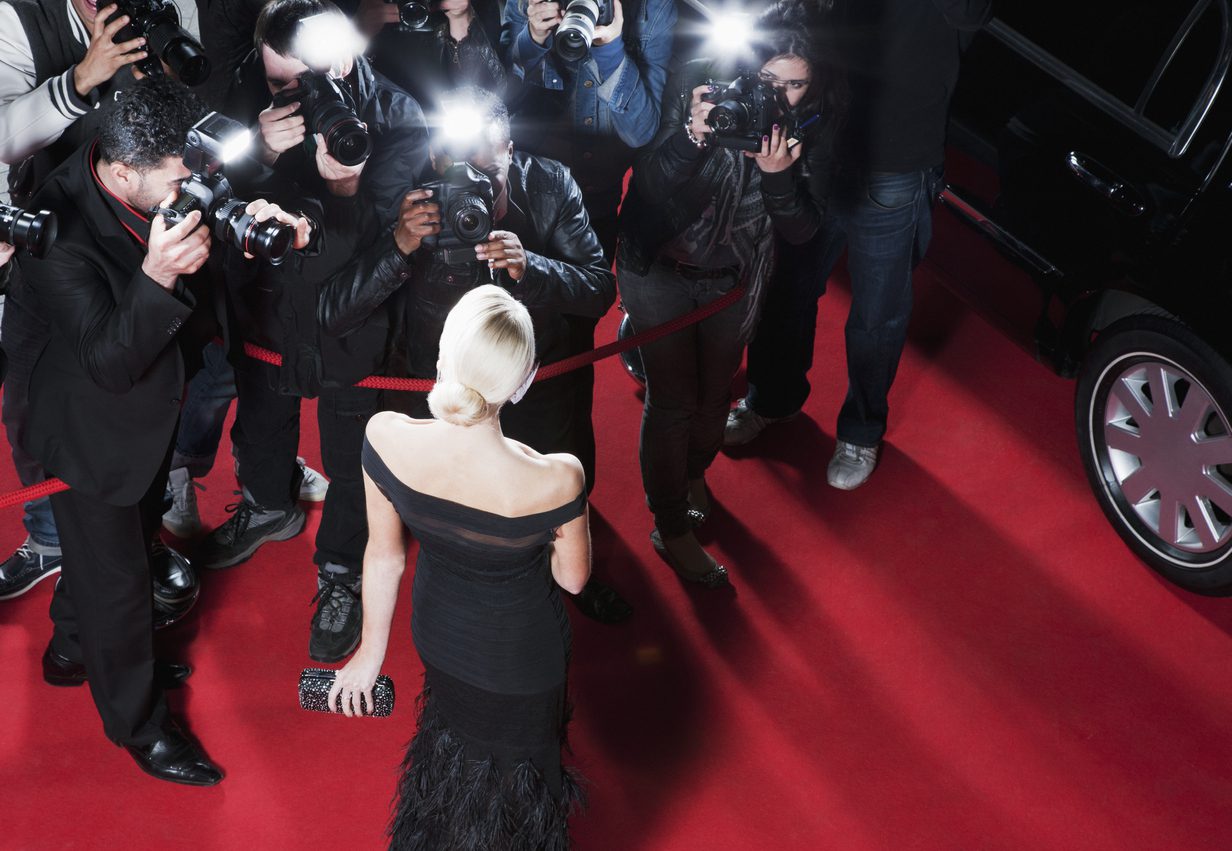 Celebrities who are difficult to work with wind up costing the entertainment industry millions of dollars each year. Here's a look at the worst offenders.
Many famous actors and celebrities are known for their big egos. We can look at that as a defensive mechanism because they are also used to receiving last-minute rejections or substitutions when it comes to the projects they like.
Most of these celebrities are letting their ego get the best of them and they are famous for not being team players. In most of these cases, Hollywood is trying to keep a distance from those actors and celebrities.
We made a list of the celebrities who are difficult to work with and because of their big ego they have lost a lot of interesting project opportunities.
Who is the most difficult celebrity to work with?
1. Edward Norton
Edward Norton is well known as one of those difficult actors that want to have total and creative control over the project that he is working on. There is one famous situation when Edward Norton created tension between himself and Louis Leterrier who was the director of the "Incredible Hulk" movie.
To the information that "Slash Film" released, Edward Norton decided to rewrite the script right before the production where he added character motivations and dialogue on his own.
Marvel didn't like Edward's attitude
Right after this "accident" happened that was an interview where the director Louis Leterrier explained that Marvel and the actor Edward Norton didn't get along. He also mentioned that the press was the reason why Norton and Marvel didn't made a decent discussion.
Louis Leterrier mentioned there was a little argument at the beginning, but later it became something big that actually made Edward leave the role. After Edward Norton left the role in the "Incredible Hulk" movie, Marvel decided to recast the Hulk character.
2. Russell Crowe
Rusell Crowe is one of those actors who are difficult to work with. This oscar winning actor like many of his colleagues has made some problems with the projects that he was working on.
There was a book that was written by Nicole LaPorte which was titled "The Men Who Would Be King: An Almost Epic Tale of Moguls, Movies, and a Company Called DreamWorks". where she reveals some of Russell's most difficult characteristics.
She claimed that Russell called the producer Branko Lustig in the middle of the night calling him "motherf***er." He did this because he thought that he and his assistant were low-balled.
The outcome was that Lustig informed Steven Spielberg that he is leaving the project because Russell Crowe "wanted to kill him", he said to Spielberg "I'm leaving. Russell wants to kill me. I'm leaving."
3. Daniel Day-Lewis
It is hard to put someone like Daniel Day-Lewis, a three-time Oscar winner on a list with the rest of the celebrities that are difficult to work with. He had some really great acting performances in movies like "There Will Be Blood" and "My Left Foot", however, his on-set reputation was reported as far from stellar.
In the movie "My Left Foot", he was playing a paralyzed character but he refused to leave his wheelchair and forced the aggrieved crew members to push him in his wheelchair around the set.
While Daniel Day-Lewis was filming "There Will Be Blood" he threw a bowling ball at his co-star Paul Dano for one scene. This happened after Kel O'Neill who was originally casting Dano's part left the production with the explanation that Daniel was very intense while he was playing his character.
Another situation happened in the movie "Gangs Of New York" where Daniel Day-Lewis was calling his costar in the movie Liam Neeson by his character's name on and off-set, which was frustrating for Liam Neeson.
4. Madonna
Madonna is another famous person with diva behavior who ended up on our list of celebrities who are extremely difficult to work with. She was accused by people who used to work for her many times about long working hours, not being paid, etc.
There was a situation when a number of Madonna's former dancers and other people working for her came back to sue Madonna and her production company because often there was a big delay in payments or they have not been paid at all.
In addition to this, she was also sued by her fans and venues, who have become victims of the concert delays because Madonna was often causing schedule delays which made them wait for hours until Madonna come on the stage.
5. Jennifer Aniston
Not all stars are as gracious and nice as they appear in the media. Some of them actually have bad reputations and are hard to work with in Hollywood. For example, Jennifer Aniston.
While many people think of her as America's sweetheart, there is more than one reason to believe that while the Friends alum may be one of America's sweethearts, however, in Hollywood, she is definitely not a friend with everyone and a lot of celebs actually can't stand Aniston. Acting like a diva is a bit off-putting but forgivable sometimes.
Many people can forget and forgive, but when it comes to violence, it is a whole different story. Jennifer Aniston herself admitted that sometimes she is getting violent while at work, "I threw a chair at a director. It wasn't my proudest moment" she said in one of her interviews.
There was information that her actions were justified because the director of "The Bruce Almighty" movie was mistreating a script supervisor and she come to defend him since she was not able to tolerate that behavior from the director.
6. Christian Bale
Christian Bale is so dedicated to his craft that he can sometimes lose himself in the roles he plays.
His dedication was most famously evidenced during an on-set meltdown while filming Terminator Salvation, where the actor repeatedly dropped F-bombs while ranting against the director of photography for walking through his line of vision during an important shooting sequence.
7. Kanye West
Kanye West is apparently difficult, high-maintenance, and peculiar. We get that sense just from his wife, Kim Kardashian, who has recently disclosed a few details about her husband's personality.
One such employee, Steve Stanulis, sat down for a chat on the Hollywood Raw podcast and revealed what life was like working as West's bodyguard.
He also stated that Yeezy had specific work demands that made working for him all the more difficult. "He wanted you to stay 10 paces behind him on a city street," Stanulis said. "So obviously if someone is going to come up and do something, by the time I try to run up and prevent it, it would have already happened."
8. Charlie Sheen
According to People Magazine, Sheen's hard-partying ways have made him increasingly difficult to work with on the set of his hit sitcom Two and a Half Men.
In the letter that was sent to the Charlie Sheens lawyer, Warner Bros counsel explained that the troubled actor has "a series of well-chronicled and increasingly erratic outbursts."
There was a piece of additional information from the Warner Bros studio that Charlie Sheen has lost a lot of weight, started to miss his lines, and send plenty of inflammatory comments towards Chuck Lorre who was the film's director and co-creator of the Two and a Half Men series.
Although the studio claimed to have given Sheen multiple opportunities to clean himself up in rehab and continue his recovery, the actor did not follow through with those efforts. So the studio replaced him with Ashton Kutcher for the show's final four seasons.
9. Shannen Doherty
Shannen Doherty became known as a difficult actress during her stint on Beverly Hills, 90210. In his memoir, Jason Priestley described Doherty's diva-like behavior, noting that she even complained about being picked up for a public appearance in a town car instead of a limo.
Aaron Spelling characterized her more sympathetically, telling People Magazine that Doherty is "A very honest person who wears her emotions on her sleeve."
Her costars complained that she was unprofessional and rude, although Aaron Spelling defended her as a person who spoke her mind. She left the show after only four seasons and never returned, although she appeared in The CW's spinoff show 90210 in 2008.
10. Katherine Heigl
Katherine Heigl has a reputation as one of the most difficult actresses in Hollywood. In 2008, she criticized Judd Apatow's Knocked Up—a movie she starred in—as being "a little sexist," sparking a feud with Apatow and co-star Seth Rogen.
Another very serious situation occurred when Katherine Heigl commented about writers on Grey's Anatomy after she disrespected the writing for not being good enough to merit an Emmy nomination. Despite her apologies to Grey's anatomy crew and fellow cast members, Heigl remains difficult to work with.
11. Johnny Depp
Johnny Depp was once one of the most revered actors in the industry with many award-winning films. For years he was getting unconventional roles and brought them to life because of his great talent.
However, in more recent years, his personal turmoil has been dragged through the spotlight, and it was obvious that he is changed and is no longer the actor that many people loved to work with.
There was a report that Johnny Depp fell into a financial crisis and was kind of forced to keep on with his Captain Jack Sparrow role. It was because he needed those paychecks but he was no longer enjoying his role in the movie. In 2018 Depp was sued by one of the crew members who was acting in his film "City Of Lies" saying that Depp physically attacked him.
Gregg Brooks claimed that Depp smelled of alcohol and became angry after being told that there were only two more attempts at shooting a scene (after a number of failed attempts by the actor).
When the man sought out an LAPD officer for protection, Depp allegedly assaulted him twice in the ribs while yelling, "Who the f**k are you? You have no right to tell me what to do."
After that Johnny Depp offered $100.000 to Gregg Brooks so he can punch him in the face right at the moment, however, Brooks didn't engage in the fight. He additionally told that Depp had to be removed by the bodyguards from the set.
In his defense of the situation, Johnny Depp said that the whole situation was staged and he didn't attack Brooks but acted in self-defense.
12. Bruce Willis
Just like the previous example with Johnny Depp, another Hollywood star Bruce Willis is ruining his reputation as the time is passing and right he is considered one of the most difficult movie stars to work with.
Everything began in 2010 when Bruce Willis was called out by Kevin Smith who actually directed the actor in "Cop Out" movie for his on-set behavior.
Kevin Smith name the whole experience "soul crushing" because he is not a team player additionally at the wrap party for the project he said, "I want to thank everyone who worked on the film, except for Bruce Willis, who is a f*cking di*k."
In 2013 another famous actor Sylvester Stallone spoke about his experience working with Bruce Willis and dropping him from Expendables 3 with a tweet saying "GREEDY AND LAZY … A SURE FORMULA FOR CAREER FAILURE."
Later it was revealed that Willis was asking for a bigger wage despite the minimal role he had in the movie. There were many reactions from other stars that used to work with Willis and it came out that he is also a notoriously poor interview subject and he is already well known for his bad attitude.
13. Alec Baldwin
Alec Baldwin is almost famous for having a bad reputation when it comes to actors that were working on different projects through the years. He was part of SNL cast members and was very well known as one of those hard actors to work with and many of those stories came from the time when he was working on 'NBC's 30 Rock' years ago.
There were a lot of reports that Baldwin was often late and held up production, he used to yell at the crew and cast, and he had a habit to complain about ridiculous things like air being "too dry." Cheyenne Jackson who was working with Baldwin on 30 Rock once said "What I learned from him was really good comedic timing and don't get in his light."
Alec Baldwin's poor reputation on-set was not the only problem since it was reported that he is losing his temper very often, throwing tantrums, is very rude in public, got engaged in real-world violence, and is considered a fairly angry person with serious personality traits.
14. Steven Seagal
Steven Seagal is another very famous person with a bad reputation when it comes to his personality, professionally and in public. To a number of reports, Steven was accused by many influential characters of sexually assaulting women on-set and female co-stars for many years and it was widely known that he is very hard to work with. His temper and ego led to physically abusing crew members and co-stars on set.
One of the stars who came up talking about his experience working with Seagal was John Leguizamo. He said "I'm playing his Master Sargeant, and we come in for rehearsals and he says, 'I'm in command. Everything I say is the law. Anybody doesn't agree?" which made Leguizamo laugh at him since he was thinking that Steven Seagal sounds and acts like he is mentally challenged.
Then he continues with the story saying "He came up and he Taekwondo'ed my ass against the brick and he hit me with his elbow … He's six-foot-five and he caught me off guard and knocked all of the air out of me and I was like, 'Why?! Why?!' I really wanted to say how big and fat he was and that he runs like a girl, but I didn't because all I could say was, 'Why?!' Why'd he slam me against the wall?"
John Leguizamo was not the only one who had a similar story about his experience working with Steven Seagal, there were plenty of different stars and fellow actors who shared the same experience and it is almost certain that Steven Seagal is not having a great reputation in Holywood.
15. Jennifer Lopez
Whenever someone mentions Jennifer Lopez we think of her as "Jenny From the Block" a person who is humble and very easy to work with. The reality is something else and Jennifer Lopez like many other celebrities in the US let her fortune and fame go to her head.
For those who are trying to work with her, J-Lo has a list of demands and requirements that should be met before she considers working with them.
The most difficult part is they cannot just find a "middle ground" when discussing with her because it is either her way or no way at all, which makes sometimes working with her really hard. It was reported that many of her requests are very expensive and nearly impossible to be done.
For example, anywhere she goes she requests to have a private jet and to have the best luxury hotel rooms possible for her and her entire crew.
Last Words
Being a celebrity and working in that industry, especially in the United States is the ultimate dream for many different individuals. Many of them are looking from a different point of view and they are not just looking to show their talent but they also see an opportunity to work with the most famous stars.
Some of them are starting from the bottom but still manage to build their ego so much that after a couple of years, they forget who they were, and they start humiliating their colleagues, producers, and directors. Many of the well-known celebrities who are looking fine in public are actually having big problems with their character and they show their bad attitude while working.
Out of this list, there are also other famous celebrities who are a pain to work with such as Mike Myers (Wayne's world), Sharon Stone (Golden Boy movie), Lea Michele, Lindsay Lohan, and many others.
From this article, we can see that many celebrities that we use to worship are actually having really bad characters, which means that we should carefully pick our role models.
Need Help With Your Online Reputation?
We're here to help.
Building and protecting your digital reputation can be challenging – and not everyone has time to manage their own reputation. Many of us rarely have a moment to spare as it is, let alone trying to clear several hours each day to work on our reputation management. That's why we're here!
If you'd like a professional opinion on your reputation, please call us at 941-259-4554 to set up a free consultation or click here for additional information.
Permalink