Fixing an Online Reputation Problem: Lessons from Papa John's Pizza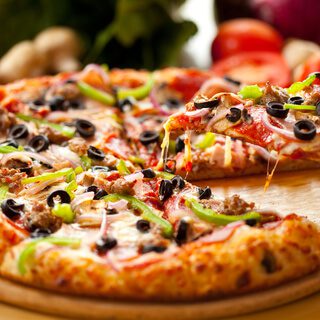 What goes into fixing a major online reputation problem? A national pizza chain may have the answer.
Papa John's Pizza is one of the largest pizza franchises in the world. Reportedly, there are close to 3,000 franchise stores and 646 corporate stores located in a whopping 32 countries. The profits in 2013 are estimated at about $100 million.
As these little stats make clear, this is a company with deep pockets and a publicity machine that can identify and shut down almost any kind of threat.
Lately, that department has been working overtime.
Fixing an Online Reputation Problem
In May in New York, for example, a Papa John's delivery man was arrested after a year-long investigation by narcotics teams. According to CNN, the agents set up a sting operation in which the man sold an undercover agent a kilo of cocaine. In the past, the same man allegedly placed his products in pizza boxes in order to make his deliveries.
The arrest made headlines due to the sheer size of the drug sale, but also, it was likely an embarrassment for Papa John's. After all, few companies would want to be associated with a drug scandal of this size.
The string of problems continued when a delivery driver for the company left a racist voicemail message on the phone of an African American consumer. The driver didn't realize that he was leaving the message, as it appears he had "butt-dialed" the man, but the Huffington Post coverage of the message is enough to make almost any person cringe.
Both the driver and the dispatch officer he's speaking to feel comfortable making fun of the man's ethnicity, and they seem to find the whole episode absolutely hilarious. This could certainly be an embarrassment for the officials at Papa John's.
The company responded to both incidents by releasing public statements and firing employees when it seemed necessary to do so. The company also released information via social media sites, declaring that the acts were made by individuals and not by company executives. But, since the company does have such deep pockets, the officials also had a variety of other tools at their disposal.
In the days that followed the butt-dialing episode, for example, the company provided a significant amount of money to charitable causes.
In early June, for example, the company announced that over $400,000 would be donated to the Salvation Army Oklahoma recovery effort, helping people who were hit hard by a tornado. A franchise in Huston also donated money to a local Fire Department that was affected by a terrible fire.
The company also continued to be an active presence on social media, outlining its activities on Twitter and releasing photographs on Facebook. Both sites focused on the charitable activities the company had completed and the good things the company had done, and if the scandals were mentioned, they weren't focused upon.
While most average consumers can't hire public relations managers and writers, and they can't donate millions to good causes, there are some lessons people can pick up from this public company. When under attack, for example, it's best to highlight the good things you're doing and the benefits you provide to your community. Writing blogs and press releases, distributing photos and promoting your good deeds can be a godsend when it comes to fixing an online reputation crisis.
.
Permalink