Celebrity Reputation Repair: Famous Examples of Successful Fixes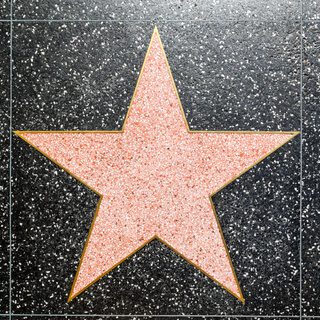 Celebrity Reputation Repair: Hollywood is a tricky place. As online reputation management experts, we at InternetReputation.com understand that celebrity status often means living one's life under a magnifying glass, and that just one mishap can jeopardize it all. It doesn't take much for those on top to get toppled.
At InternetReputation.com, we excel at helping celebrities fix damaged reputations online and restore their positive presence on the internet, providing celebrities the chance to focus on their art, rather than their public identities.
Celebrity Reputation Repair: How Is It Possible?
You may be surprised at some of the celebrities who've taken to social media outlets to reinvent their online personas or fix their damaged celebrity reputation on the internet, which, in turn, has afforded them the opportunity to reinvent their careers. Consider, for example, the following cases of celebrity reputation fixes. Pay attention to how the reputations of these celebrities went from good to bad, and then back again:
4 Cases of Celebrity Reputation Repair Success
1. Taylor Swift's Online Reputation Defense: Laugh It Off
Going from country to pop radio may not have been too big of a shift for Taylor, but updating her image was a fairly large undertaking. A mega-success from the start, Taylor quickly became the target of online haters, people who flooded the Internet with complaints. Swift took to Twitter to respond, mostly in a positive way, making jokes about her haters and their bad grammar.
2. Robert Downey, Jr's Reputation Transformation
A mega-star and a member of the brat pack, few thought Downey would come back from difficult stints with drug addiction and rehab. Now sober for many years, Downey has transformed himself (with a little help from Marvel Comics) into American's techie superhero: Iron Man.
3. Jane Fonda's Reputation Turnaround
Daughter of Oscar-winning actor Henry Fonda, Jane won an Oscar before entering the most controversial time in her public life, one that involved protesting the Vietnam War and becoming very politically-active. Though the general public's response was generally negative, Fonda, and her career, have completely bounced back. She is now one of the few actresses still working on both movies and TV well into her 70s.
4. Christian Bale's Reputation Makeover
In 2000, after a career of working only in TV movies and voice roles, Bale broke into mainstream Hollywood with the film American Psycho. An ugly rant caught on camera during the filmmaking of Terminator: Salvation, however, did some serious damage to his reputation. Bale owned up to the mistake and apologized "unreservedly," moving on to transform the comic-book movie genre as star of in Christopher Nolan's Batman franchise.
Not all celebrities are so fortunate; Many celebrities could still use a good online reputation repair strategy
For all those who have figured out how to play the game, there are just as many celebrities who have not. Shia LaBeouf, famous for his role in the Transformers franchise, could stand to take some advice from the celebs on this list. On top of the industry at the beginning of his career, Labeouf was later photographed wearing a bag over his head that read "I AM NOT FAMOUS ANYMORE"; a stunt that hasn't done him, or his career, any favors.
These celebrities had help fixing their online reputations; so should you!
Swift, Downey, Fonda and Bale didn't reform their images alone; they had help. Effective celebrity reputation repair strategies can transform a celebrity's negative online image.
The internet is an infinitely faster distribution system than early entertainment tabloids that focused on celebrity gossip rather than work. Celebrities must keep up with their news cycles to maintain their reputations online. Public personae matters. Don't try and work yourself out of a public drama hole – you may only dig yourself deeper. You don't need to be a celebrity to internet reputation like one. Anyone can take advantage of our trusted reputation management services to clean up your online reputation.
Permalink