3 Ways to Improve Business Visibility in Local Search Results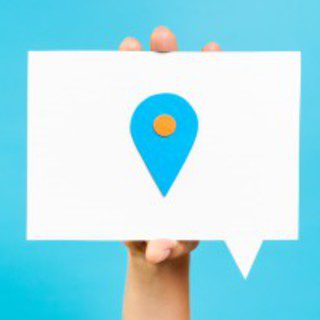 Want a boost in local search? Get the latest on how to improve business visibility in local search results and reach more customers than you ever thought possible. 
For local businesses, new customers mean everything. With the internet quickly changing how offline businesses need to adapt and change their business, it's now more important than ever for every brand and business to make sure they have a positive first impression online.
First, we need to identify when and where people are searching for your brand online. We've listed some of the many reasons below.
To find the location of your store or restaurant
Look over your menu, prices and pictures of your food/services
Review what other customers and clients are saying about your brand
There are many reasons why someone is going to search for your local business online, but the three listed above are the most important. If someone is searching for your brand or business online using any of those focuses above, they are already in buying/action mode and should they see anything negative that turns them away, you are simply going to lose a customer in mere seconds. For this reason and many more… you must keep your online reputation and first impression clean – and do everything possible to improve business visibility in local search results.
How to Improve Business Visibility in Local Search Results
As a local business, you can try and focus your efforts on customers in your area and becoming a well-known and trusted brand within your niche — but at the end of the day, online marketing, search and content around your brand are going to determine your brands future. Local SEO is the method by which you can improve visibility on maps and in local searches, driving customers right to your door.
1.) Build Your Brand on Social Media Before Someone Else Does
Your local business is probably well known in your area, but when you are competing against millions of other sites and brands… it's a free-for-all.
This means you are going to need to secure your name and brand across all of the major social networks. Not only to keep your name and reputation safe, but also to connect with your audience and grow your online following over time. We recommend that you get set up on as many social networks as possible. Twitter, Facebook, Google+, Google Local and LinkedIn are all MUSTS.
2.) Create a Web Site & Blog for Your Brand/Local Business
Gone are the days when customers have flyers and menus on their refrigerators. Now, everyone simply Googles a brand or business name, finds their phone number or menu online and then places an order. If your local business isn't online, who are they going to find? Most likely your competition. Creating a web site and blog are two of the most effective ways to solidify your place in the world of online marketing and search.
Set up a domain name (preferably matching the name of your business), throw together some valuable content and also make it easy for customers to find information and navigate through your site. You can greatly improve your chances for ranking higher in the search results by adding a blog to your site and creating more relevant content for your audience. (ie: If you own a local pizza spot, why not create a blog and write articles on where you get your ingredients from and why your pizza is the best? This isn't a question — it's a must!)
3.) Engage with Your Audience and Grow Your Following
No matter what you do online, whether it's creating a social media account, running a blog from your site or even keeping your Google Local listings up to the highest standards… you are still going to have to deal with reviews, comments and questions from your customers and also engaging with your audience. The worst thing you can do is create a site and let it grow old with stale content. The same holds true for how you monitor and manage any negative or positive reviews people might leave for your brand.
The longer this activity isn't attended to, the longer it will stick around to potentially damage your brand and business in the long run. In short, engage with your audience and treat how people remark about your business and brand like it was your personal name.
How Your Local Business Looks Online is Up to You!
At the end of the day, your local business is now an online business. Even though you are catering to a local audience, your brand is now a worldwide listing once it's placed on the internet. This means you need to know when, where and why your brand or business is being mentioned online. The best way to track and manage this is through the use of our free monitoring software.
You won't need to search manually through Google to find mentions for your name, we can do it for you, and email reports will be sent over to you every time something new comes up. This is just one of the many online reputation management solutions we offer for individuals, businesses and brands of all sizes. To learn more about what ranks for your name in the search results and how to protect your online reputation, feel free to contact InternetReputation.com at 941-259-4554 or click here to set up a free consultation.
Permalink