Protecting Your Online Reputation with a Blog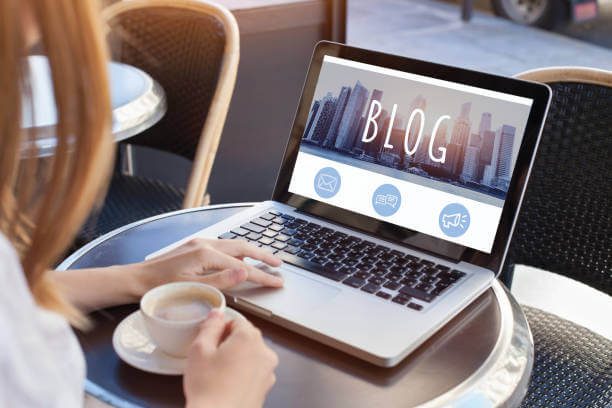 Protecting your online reputation has everything to do with building a protective wall around your name or brand. It's almost important to remember that your online reputation has a lot more to do with what your competition might say about you, then any potential negative press or angry customers might have to say as well.
When it comes to protecting your good name and brand online, the first thing you need to do is know where and how people are going to search and find your name online. In most cases someone is going to search for your exact business or personal name. What appears on the first page of the search results is going to be their first and lasting impression of what you or your brand represents.
To improve your chances for ranking at the top of the search results not only for your own name, but also related searches around what you and your brand represent, you must have a quality and professional blog working for you at all times. This is exactly what we are going to be focusing on in this article.
Protecting Your Online Reputation: Five Ways a Blog Can Help
Most Blogs Rank Extremely Well
To rank at the top of the search results of any given name, keyword or topic you need to have quality content that provides value. There are currently over 100 million blogs in the world today and Google loves blogs because they make it easy for anyone to create original content and also have built-in XML and sitemaps that make it easy for Google to find and rank content.
By setting up a WordPress blog for your personal name or business, you aren't just building another site to deal with, you are creating a longterm resource that Google and anyone searching for and using your brand will find value in.
Blogs Bring Value & Interaction to Your Brand
Most corporate and brand websites are boring. They are usually filled with information about company services, staff and their history. However, more brands are using blogs to bring life to their businesses while also creating quality content that they're audience find value in — and sometimes the value of these posts are so great that customers/visitors actually leave comments and share the content with their social audiences (which are great ways to increase traffic and backlinks to your site, thus further increasing your search rankings)
In addition to bringing comments and interactions to your brand, you can also use blogs for increasing awareness around your products and services while also collecting and showcasing positive customer reviews.
Blog Content Brands Yourself as an Expert
As we keep mentioning, blogs are all about content and if you can create enough high-quality content you may quickly find yourself as the "authority" in any given niche. Once Google and other sites start linking to your content and others follow you on social networks, your content will become more authoritative and rank higher for many different long-tail keywords and topics you write about. (focus on long-tail keywords when writing blog content, as this will help your articles rank higher for less competitive keywords).
Highlight Experts and Authority Brands on Your Blog
Blogs aren't just helping the brands and individuals who use them grow in size, but also the many other brands, businesses and experts who get talked about featured on them as well. For example, if you have a business that is focused on "Art", your blog should be interviewing as many artists as you can find. This way when people search for these artists on Google, it's likely they would also find your featured interview with them as well (this is a great way to increase your search rankings, while also ranking for other high-profile individuals, brands and experts).
Social Networks Love to Share Blog Content
Another benefit of creating a blog around your personal name, brand or business is that it's easy to setup social sharing features for each of your content pieces. Through the use of WordPress plugins, you can add social sharing buttons so people can click a single button and have your content posted to their Twitter, Facebook or LinkedIn feed.
You can also setup your blog posts to automatically be sent out to your social profiles as well. (social sharing is one of the best ways to get your content out there and why it's so important to create content that people find value in and would want to share.)
Protect Your Personal Name, Brand and Business with a Blog
As you can see, creating a blog around your personal name, brand or business can be great for protecting your online reputation. No matter which of the three (or all three) you are trying to protect, a blog is a great way to rank higher in the search results while also building longterm value for your brand in the process. To learn more about building a blog for your brand and creating a protective wall of search rankings around your business, please contact InternetReputation.com at 941-259-4554 for a free consultation.
Permalink