Reputation Management on Social Media: Here's What to Know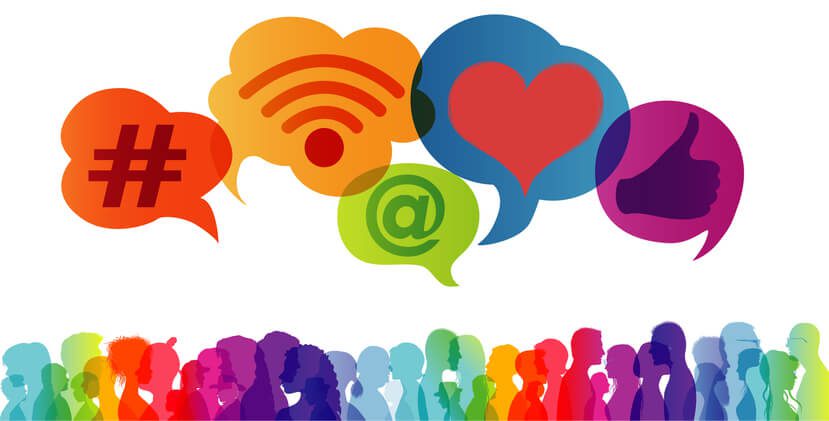 In a digital world, it's important to focus your marketing efforts on reputation management on social media platforms, online review sites, and other platforms.
Today, we will focus on social media sites. We will take a look at some reputation management basics. We will also learn about the benefits of working toward an efficient reputation management strategy.
Next, we will look at ways to improve your brand reputation online.
What Is Reputation Management? Why Is It Important for My Business?
Simply put, reputation management is an effort to impact how people think and feel about your brand.
Social media reputation management involves creating ways to influence the perception of your brand on social media sites. Companies can monitor and manage reviews, social posts, recommendations, tags, and more.
This helps you learn how customers view your brand. They can then work to change brand perception to one that is more positive.
We'll get into ways you can monitor and improve your reputation management on social media later on.
For now, let's dive into why it's such an important part of any marketing plan.
Benefits of a Successful Social Media Reputation Management Strategy
There are several ways the right social media reputation management strategy can improve your business. Here are just a few:
Helps Build Trust & Increase Credibility
A successful social media reputation management strategy helps you continue to build trust with your customers. Tending to customer relationships is key to the success of any business. It can also help you to improve trust among your prospects.
That enables you to increase lead generation and conversion. In fact, studies suggest 88% of people read online reviews and testimonials before buying from a local business.
This means it's vital to be aware of what people are saying about your brand. It's also crucial to manage any negative customer feedback.
If potential customers see negative reviews, it could scare them away from your brand. But interacting in a positive way can shift the conversation completely.
Proves Industry Leadership & Authority
Building a positive online reputation helps assert your business as an authority in your industry. This is how you tell other industry professionals, customers, and prospects that you are the go-to in your field.
The more positive your brand is, the more attractive you are to everyone – in and out of your industry.
Improves Operations, Products & Services
Every business has room for improvement. By really listening to your customers, you can ensure you received their feedback and worked it into your business model.
This might mean making adjustments to business processes. It could mean adding more services or improving a product.
Whatever the case, listening to your customers helps you think about your company in a new light. Then, you have the insight to adapt to customer needs.
How Can I Improve My Company's 
Reputation Management on Social Media

?

The first step is to determine how much work needs to be done. You can do this by discovering what your social media reputation currently is.

Are customers happy with your products and services? Is there more good or bad feedback on your brand? What is your bad reputation score?

Once you determine where you stand, you can begin to take steps to improve your image online.
Find Out What Your Customers & Prospects Think of You
When it comes to social media reputation management, there are some obvious (and other not-so-obvious) ways you can find out what your customers really think of your brand. The first place to look is your company's social media reviews.
Look at your reviews on Facebook and other social media platforms that have reviews enabled.
Ask yourself:
Is the feedback positive or negative?
Are you actively engaging with those leaving the reviews?
Other places to look for customer feedback are social media groups, customer posts, and check-ins. It is here you will get honest feedback from those who use your services.
A decade ago, it was much harder to find out what people were saying online about your business. Now, companies can monitor mentions and gain insight into what customers are saying.
Tools for Monitoring Your Social Media Reputation
Social media monitoring allows you to monitor social media for information that's relevant to your business. You can monitor mentions, hashtags, competitor mentions, industry trends, and more.
For reputation management purposes, you will want to focus on mentions and hashtags related to your brand, products, or services.
There are many tools available to help brands monitor their reputations, including Hootsuite, Google Alerts, Reputation Station, and many others. There are many free reputation management tools and paid tools available.
Review your options and determine what features are best for your brand and budget.
Take Action to Improve Your
Reputation Management on Social Media
Your specific action plan will be dependent on the current state of your social media reputation. That said, there are several steps any brand should take to improve its reputation management processes.
1. Always Respond in a Timely Manner
Whether it's a social media review or a comment on your company's Facebook post, you gain respect from customers and prospects when you respond to the public. The quicker you can respond, the better.
Responding quickly to both positive and negative feedback shows that you are paying attention to your customers. This makes them feel important to your business. It helps build trust.
2. Address Negative Feedback
No matter how good your business is, there will come a time when someone is unhappy with your brand. The worst thing you can do is get defensive or ignore it.
Addressing negative feedback can help with damage control. After all, customers are generally reasonable.
They understand that no brand is perfect, They will also forgive you when it's clear you're doing what you can to fix mistakes.
3. Make It Right
It's not enough to simply respond to the criticism. You have to do everything you can to make it right. If you can turn negative feedback into a positive experience, you might win back customers. It's another chance to earn repeat business.
Better still, prospects might see your brand even better than they did before the negative review.
4. Be Accessible
One of the worst reputations a company can get is that they are not available when a customer has an issue. Once potential customers think they'll be left stranded after a problem, they are much less likely to choose your brand.
5. Be Sincere
There is no bigger turn-off to a customer than an insincere apology. Even when your company is not at fault, it's always better to sincerely apologize.
Show others you are doing your best to take responsibility and correct issues for the future.
6. Capitalize on Positive Feedback
If you have one or more glowing reviews, make sure other prospects see them. Feature positive reviews on your website. Post them to your social media pages.
Direct customers to those positive reviews to help make their buying decision easier.
What if Nobody Is Talking About My Brand?
If your customers aren't talking about your brand on social media, you can guarantee your company is going to be missing out on sales and branding opportunities. That said, you have nowhere to go but up.
Start building your brand reputation in a positive light from the start. You can begin by engaging more on social media platforms. Start with a few posts a month. Work your way up to a few posts each week.
Develop a content calendar that includes topics your customers care about. Start a process to increase your number of positive reviews online. Text review links to customers post-sale. You can also fully automate the process with one of many tools.
Now that you have a basic understanding of the importance of a successful strategy for reputation management on social media, it's time to get to work.
Dive deeper into these topics to gain a better understanding of how to put reputation management to work for your brand.
Read case studies of reputation management strategies that have been proven successful.
Work with your team to improve your reputation management process.
You may also consider a reputation management agency for outside help. Staying active in reputation management is key to success.
Interested in a reputation management solution delivered by industry-leading experts? Contact our reputation management experts today by dialing 941-259-4554 or by clicking here!
Permalink