Reputation Management For Schools Of All Types & Sizes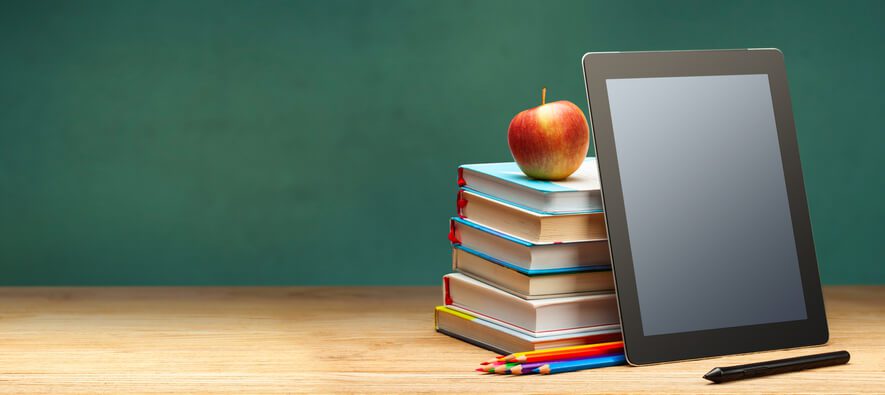 Reputation management for schools is more important than ever before. Today, maintaining a positive public image is as important as teaching reading, writing and math.
One disgruntled parent with a social media account could create a problem that takes weeks or months to resolve.
With so much at stake, schools are hiring professional reputation managers to help them show their priority is student success.
Does your school need help to maintain or repair your public image? To find out, let's look at some reasons schools hire professional reputation management companies in:
Public Schools,
Private Schools,
Charter Schools,
Colleges,
Home School Groups, and
Religious Schools
Let's start with public schools.
Public School Reputation Repair
Public schools are funded by taxpayer dollars. Parents are taxpayers. That's one reason they demand action when they believe something needs fixing. Every day, unhappy parents light social media firestorms with a 120 character Tweet or Facebook post.
Imagine your junior high school is inundated with hundreds of angry emails from parents. After a quick review, you discover someone posted a photo of a moldy sandwich on a cafeteria tray. The tray came from your cafeteria!
What do you do in this case?
If your school has a reputation management plan in place you might:
Quickly respond to emails with a promise to investigate immediately, then,
Update social media channels, so everyone knows you are working on the situation, then,
Create an action plan that instills confidence in your school district, then,
Add a blog post to your community web page describing positive actions taken.
Without a plan in place, it can take days to get your message out. In this case, hiring reputation management for schools professionals is a wise move.
Private School Public Image Issues
Obviously, private schools face similar challenges. But, a common reputation hit for private schools is related to high tuition. Many people assume students from low-income families are denied access to a high-quality education.
Today, with a huge focus on social justice, private schools work hard to create a welcoming environment for everyone.
Overcoming negative impressions starts with creating a positive online pretense. The first step in creating a great online image means satisfying Google search engines.
Here's why: according to 2021 Google stats, there are more than 17.5 quadrillion different pages on the internet.
Schools must keep their communities near the top of search results before there is a problem. Otherwise, you won't reach anyone with your digital outreach efforts.
Because some private schools do not have a dedicated digital media team, they may need outside help. To solve this problem, private schools hire a reputation management for schools team that specializes in SEO content creation.
High ranking content includes:
Clear, concise new releases,
Positive press coverage, and
Engaging online community forum.
Reputation Challenges For Charter Schools
With larger budgets than other public schools, charter schools have to defend the notion that these schools only serve students from higher-income bracket homes.
One study showed that "the highest percentage of students eligible for free or reduced lunch are at charter schools."
Many parents do not know that their child is eligible for charter school enrollment. So, getting the word out is very important.
It is also important to let parents know that charter schools often hire teachers with exceptional records and credentials.
One way a school can improve its public image is to showcase rigorous background screening policies. An online reputation management (ORM) plan might publish hiring policies on the community website as a great first step.
Overcoming Negative Colleges & Universities Reputations
Many colleges are famous for reputation management problems. For instance, we've all heard about college hazing scandals and wild parties.
Consider what happens after a student posts an Instagram photo of an all-night campus frat party. It's crazy. There is an influx of applications. On the other hand, there is a surge in calls from concerned parents.
Even worse, donors and sponsors withdraw financial support. With so much riding on your response, you may feel compelled to issue a statement immediately.
But remember, one wrong word in a social media post could cause more harm than good.
We all know you cannot please everyone, all the time. In a crisis, the first rule is: Don't alienate everyone all at once.
Fortunately, there are ORM teams ready to step in with a moment's notice to stop the pain.
Home School Groups & Reputation Management
Reputation management for home school groups is different from any other school image plan. For one thing, there are large groups with hundreds of members and groups with less than ten students.
There are religious groups. There are groups for high school students only. And, groups for pre-K and kindergarten children. As a result, each group has a unique set of rules and methods for keeping a good reputation.
Although homeschooling has gained popularity in recent years, there are still many who believe that parents teach their children at home to isolate them. Some think parents are hiding forced child labor, abuse and truancy.
Becoming part of a larger group provides support while parents face these unfounded criticisms.
You'll find several types of homes school groups described below.
Class Communities:
Bring home school families together with shared grading standards and encourage parent-supervised learning. The community may high professional teachers to teach organized classes.
Co-op:
Provide teaching options for parents who lack certain skills. For example, a parent with a science degree may teach biology or chemistry to all member families. Co-op students also have opportunities to meet new people with similar interests.
Extracurricular Association
These groups encourage students to become part of a marching band or sports. Students can also join Boy/Girl Scout troops, 4-H or choir.
Local Support:
Local support groups help home school parents organize graduation ceremonies, find local UIL events, and organize spelling bees and science fairs.
Playgroup or Field Trip Group:
Parents join this type of group to expose their children to fun, educational activities. The group may organize bowling teams, arrange field trips to museums, and schedule weekly or monthly playgroups just for fun.
Regional Group:
Regional groups are similar to local groups, but extend beyond the city or community where students live.
Resource Center & Reputation Management for Schools:
A resource center supports home school parents and the community. They sell books and equipment, such as microscopes and telescopes. Some resource centers offer private group and in-home tutoring services. They may also provide professional counseling to home school groups.
Special Needs Support Group:
Families with special needs children find the support they need when teaching students with physical, emotional and mental needs.
Virtual Group:
Virtual groups provide a digital classroom for home school families for one or more classes.
These groups generally face challenges from outside their tight-knit communities.
However, there is still a great need to maintain a positive public image. Why? Because occasionally home school groups end up in court, responding to both internal and external conflicts.
When this happens, negative news stories spread like wildfire. This is a perfect example of when a school or group needs reputation management for schools experts.
In this instance, a full-scale campaign may be the only option. A vigorous reputation strategy mitigates damage and restores group confidence.
Avoiding Religious School Stigma
Most home school organizations are groups of like-minded families who share academic goals. Religious schools teach classes based on a common faith. To maintain standards, staff and teachers are held to standards grounded in shared doctrine.
Unfortunately, these standards sometimes cause conflict. There are cases where teachers lost their jobs for lifestyle choices. At times, even the appearance of impropriety or a slight indiscretion causes parents to complain.
Personal and professional lives have been destroyed over proven and unproven rumors about everything from affairs to unfair hiring practices.
Reputation Management For Schools Of All Types & Sizes
Understanding when it is time to hire a professional reputation management for schools agency is key to restoring a bad online reputation. When your school is facing a negative online social media storm, a professional reputation management firm can help you make a plan.
Likewise, reputation specialists can help schools boost positive news coverage. Another image management strategy is encouraging satisfied parents to post reviews about their experiences.
Conclusion
Hiring an outside agency to manage your public image isn't just about recovering from bad reviews. Of course, in a crisis mitigating damage quickly is the priority.
However, creating a reputation management plan before a crisis hits, demonstrates your commitment to excellence and student success.
A reputable agency can help with the following digital solutions.
Creating SEO optimized content
Generating positive news reports
Publishing press releases
Encouraging positive reviews
Responding to negative social media comments
Today is the best time to contact a professional, experienced reputation management team.
Learn more about ORM and reputation management for schools campaigns.
Contact our reputation management team professionals today.
Permalink