How to Do Online Reputation Management in 2023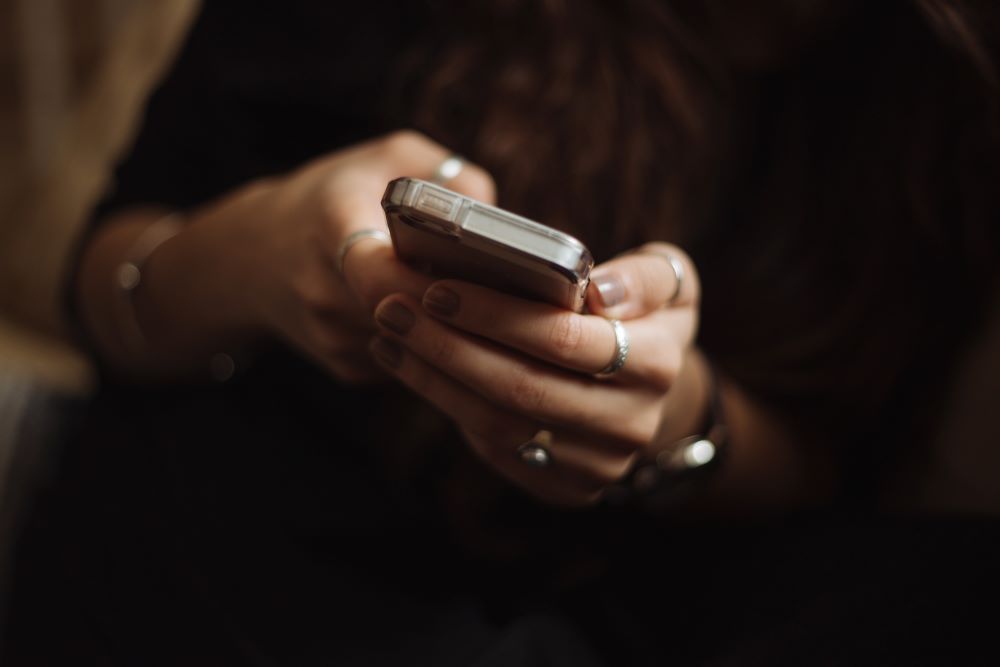 Learn how to do online reputation management with impactful strategies designed to help you achieve success.
Reputations matter. Think about famous products. The key to being a reliable brand is to build a good reputation. Invest in your marketing strategy to improve the reputation of your company.
How can I build an online presence within an industry? In a business of varying scales, reputation is crucial to success.
Reputation management controls the perception of your company to potential customers. Online reputation management efforts ensure your business is a pillar in the niche.
Why Does Online Reputation Management Matter?
Only a few years ago, the web was very different. Corporations didn't engage clients. They offered (or tried to sell) to a passive audience.
People couldn't express their voices in a powerful way. The communication landscape was very "top-down."
The situation now is very different. As we speak, websites are no longer static brochures. User-generated content is a must online. Regular daily interactions on social networks are vital to any business's success.
No matter the size of your business, individuals are talking about you. This includes prospects, clients, shoppers, and their friends.
They're tweeting about your newest product. They're leaving a comment on your website. They're posting a Facebook update about their buyer experience, and much more.
When you think you can skimp on reputation management, think again. If you think you can make it without considering the voices of the public. Potential customers' voices, opinions, and attitudes, you're mistaken.
In fact, considering your audience and their voice is more important than ever before. That's where online reputation management comes in.
Why Reputation Management is Important for Your Online Business
Building your online reputation matters. It matters to your clients and the growth of your business or online business. Below are the top reasons why building your reputation matters.
We have explained why online reputation management for your brand is necessary. But, let's get into how exactly an efficient ORM strategy can benefit your business.
Builds Trust and Loyalty
Sixty-two percent of customers are loyal to manufacturers they trust. And consumers trust brands that have an excellent online reputation. Consider brands like Walmart and Home Depot. Everyone is aware of them.
Customers shop at these brands as a result they trust they'll receive an excellent service. This trust came from nowhere. They've nurtured this trust via an online reputation management strategy.
Grows Your Business
The more well-known your business is, the bigger your online reputation will be. The more you'll be able to gain your customers' trust, the more sales you will see. All these things contribute to business progress.
Increases Online Visibility and Brand Credibility
Having an online reputation that's growing lends credibility to your brand. With positive reviews, great customer support, and quality products your trustworthiness will increase.
Google will reward you with increased rankings as a result. Online reputation management improves your online visibility. This makes it simpler for customers to find you online.
Boosts Sales and Conversions
Almost 9 out of 10 customers read online reviews before buying anything online. The more reviews you've got, the better trust indicators your brand and offering will have.
Encouraging positive conversations around your brand translates into more sales and repeat clients.
The lack of online reputation management costs you your customer base.
As 81% of consumers do online research before buying online, the way you appear online is the make-it-or-break-it factor of their final choice.
Your online reputation is a business-quality test. 88% of customers read reviews to find out if what you are promoting is reliable enough.
It Is the Online Version of Word-of-mouth
85% of customers deal with positive online reviews as personal suggestions. They trust them as much as a tip from a good friend.
If your reviews are impeccable that's great. But, what occurs if there was some bump on the road? What if someone posted a negative comment? What if it is true?
In the age of social media when information spread like wildfire, it may be an absolute bombshell.
United Airlines lost over $1 billion in market worth for a leaked video. The viral video showed a passenger being violently forced off an overbooked flight. The video earned over one million mentions a day and over 100 million views. The CEO of United Airlines failed to take care of the situation. The lack of crisis and reputation management made it worse.
Helps Reach New Audiences
As your brand's online reputation increases so do your recommendations. Your clients will begin recommending your business to other potential customers. You'll enjoy better rankings and increased visibility online.
Branded terms and keywords associated with your company receive a boost.
These advantages let you reach new audiences and increase your new customers' reach.
Monitoring is an important part of managing your online reputation. Begin collecting insights on customer satisfaction and feedback about your product or services.
Start paying attention to what your customers are saying about your brand. What are they saying about your product? Listen to them. Improve it.
There Is No "Delete" Button for Negative Reviews
The internet remembers everything. Negative reviews stick around. You have to respond to them. Don't pretend they don't exist.
By using review response tools, you'll be able to turn an unhappy customer into a loyal fan.
Based on a Lee Resource study, 70% of consumers who complained and received a satisfying response from the business will come again and do business again.
Harvard Business Review published a study that exposed that clients whose complaints got dealt with in less than 5 minutes are likely to spend more on future purchases from your business.
How Online Reputation Management is Different for Executives?
Many brands have developed intrinsic ties to their founder or CEO in the public eye. It's very true if there's a powerful company origin story. For example, you can't describe Tesla or SpaceX without mentioning Elon Musk.
Elon developed himself as a brand image. He did this by selling his own backstory. He also inspired nicknames like "The real-life Iron Man."
Not each CEO desires to be well-known, but it's a byproduct of running a well-known brand. Because of social media channels, CEOs are in the spotlight. And clients take missteps seriously.
Controversial personal habits by CEOs spark damaging news cycles and social media boycotts. A single Tweet can send stock prices plummeting and drive away buyers.
A CEO's strong online reputation management establishes an executive's legacy. A legacy that goes beyond their management role in the company.
Why CEOs Must Handle Their Online Reputation Management
Business leaders are under constant scrutiny. Reputational risk can pose a strategic risk to a business.
Step one to managing reputational risk is for CEOs to control their own narrative. Some primary tenets for accomplishing that goal include:
Having a clear company vision
Being inspirational and motivational
Exhibiting honesty and ethics
Practicing good internal communications
Caring about the well-being of employees and company culture
Having a global business outlook
Having good external communications and public relations
Being decisive
Maintaining a focus on the client
Most of a CEO's "narrative" takes place on social media. Savvy executives understand that online reputation management is an important skill to master.
What Should I Do if my Company Endures an Online Reputation Smear Campaign?
The upside of being online is how fast you reach potential customers. The speed to increase your market is significant. That's also the downside.
Being successful at catching the eye of customers online is great. But, sooner or later, you could turn into a target for negative reviews attacks.
On the Internet, negative reviews can spread fast. They may cost you hundreds of dollars a day in lost business. In traditional, offline media easier for individuals to forget the negative comments. But, due to SERPs, online this info turns into a permanent record.
Until you do something, individuals will continue to find these negative results. They will continue to base their choices on them.
Negative feedback is nothing new, and it happens in all places. It's a drawback on eBay, on blogs, forums, and review websites.
So what happens when someone in your industry – a competitor – starts an online smear campaign against you or your business?
Small Business Trends Radio lately interviewed Jay Bean, CEO of OrangeSoda. He advised on a method the company has been affected by.
Someone who he suspects is a competitor has posted negative comments. They are about the company on many message boards, forums, and blogs. "It's clear from the posts that he doesn't understand our business. The claims don't sound correct. We've tried to identify the individual but we can't trace him. He hasn't responded to our attempts to contact him," stated Bean.
There Are Different Types of Negative Feedback
We need to distinguish between types of negative feedback. Plenty of negative feedback is a chance to interact and reply. Then there may be negative feedback that is intentionally malicious.
Listed below are two basic types of negative feedback:
A real customer who has a genuine complaint towards what you are promoting – warranted or not.
A competitor who is systematically attempting to destroy your business. They do this by harassing you and leaving negative feedback online. The feedback is about you and/or your business. This individual has never been an actual real customer and is out to defame your business.
Ways to Fight Online Smear Campaigns
There are things you can do to deal with negative feedback:
1. Use Search Engine Optimization (SEO)
Search engine optimization (SEO) is a method of creating and promoting info online. If you've done good SEO when someone searches your business name or variations of it, the results that show up are positive or neutral.
SEO is much simpler if you're proactive. Reacting to negative press and reviews by launching SEO is going to be a hard road.
Search engine optimization is usually a very complex process, but there are some things you are able to do by yourself. Ensure there are many links that include your brand name together with variations of it.
Create profiles on social networking websites like Twitter and Facebook. Even if you aren't active. Claim as many profiles for your business name as possible.
2. Promote the Positive to Displace the Negative
Do a search to get search engine results on variations of your business name within the major SERPs. Discover links to stories that are helpful or reflect well your business. Link to these stories on your website. Include links on your blog and different websites or press releases.
Learn more about our SEO services here.
3. Document Abusive Content and Look for Clues to Identify the Culprit
Save all emails or URLs with abusive or defamatory content about your business. If it's on another website, report them to the admin that owns the website.
Some websites have policies in place for this. They can flag or review the negative material. They will also penalize or block the particular person posting it.
Check e-mail addresses or details that give clues to the identification of the individual trying to harm or ruin your business.
5. Keep Away From Over-Reacting Online
Go ahead and reply but wait before you fire off a quick retort. In case you reply to negative comments stay neutral the important thing right here is to reply not to react. Don't engage in a war.
Ask for contact info and provide it to deal with complaints. Keep in mind that responding is positive. Responding will likely do you good in the long term. Over-reacting is negative. It only perpetuates the issue and might reinforce the negative attacks.
6. Think About Legal Action
Some businesses decide to sue review sites that publish negative reviews.
This is an expensive and prolonged process. Make sure you've exhausted all your other options first. This is your absolute final line of protection against an online smear campaign.
Perform an Audit of Your Online Reputation
Your first step is to conduct an extensive online reputation audit. Do this before starting any online reputation management process.
The idea of an online reputation management audit is to uncover how individuals see you online. It puts a spotlight on how many issues you are dealing with. To do a proper audit you need to do some brand monitoring.
Brand Monitoring
There's an approach to conducting an audit of your brand's online reputation manually:
Open up an incognito window and enter your brand name right into a Google search.
Take a very good look at the websites that appear on the very first search engine results pages.
Identify what Google My Business-related options come up on that page. Evaluate your presence there: ratings, feedback, reviews, user-generated pictures, and many others.
Separate the websites into those you control and those you have limited power over. Together with your social media accounts, they're highly manageable. With third-party listings, reach out to website owners. Ask them to remove misleading bits.
With an important information piece, reach out to the creator. Try to speak with them about their dissatisfaction. Convince them that they have an improper perception of your company or product.
Read through the reviews on these websites. Work on understanding the general sentiment of your customer base. This is a vital step for optimizing your product and business to avoid future negativity.
Your audit will help you answer the following questions:
What top websites inside my search results do I've control over?
What varieties of websites do I see appear for my brand name search?
Am I popular online (take a look at the number of mentions)?
Do most visitors discover my business from search engines like or external websites (check your Google Analytics -> Traffic Sources)?
Is the overall sentiment for my business positive or negative?
Establish an Online Reputation Management Strategy
Quality online reputation management strategies make all the difference. The difference between what works and what doesn't.
Read on to find the top online reputation management strategies.
Provide 24/7 Customer Support
Clients might be shopping at your website and making purchases at all times of the day and night time. Your business is 9 to 5 but, by offering 24/7 customer support you'll develop a reputation as being there for your clients.
Every time they need you, you'll be there. Accessibility is an aspect where many companies lose revenue and potential clients.
Customers need to know someone is available to assist once they need it. Whether it's a simple question, a small request, or a change to their order, offering 24/7 customer support ensures your clients can speak to a real human being. One who can answer their questions and assist them with their issues right then and there.
By providing 24/7 customer support, you'll show your clients how much you care. And in turn, you'll be rewarded with an excellent reputation and the many benefits that come from this.
Build Industry Relationships
Business success isn't achieved alone. Companies that have built nice reputations haven't done so in isolation. Instead, they've taken the time to build positive relationships with other companies. They've also made friends with journalists and influencers in their niche.
It's crucial to build professional relationships with others in your niche.
Taking the time to build positive relationships may help you win new clients. It also helps retain current customers, improve your business, and boost your reputation.
Relationship building is an important thing to long-term business success.
As you connect with different influential business owners, journalists, and experts you'll have new brand advocates.
Having these solid relationships is great. Especially when you want any advice or info. Or if you are searching for link-building or partnership opportunities. When you have a strong network you can connect with the individuals you need. They help you develop and discover untapped opportunities for you and your business.
Authority Management
One of many ways you can build your online reputation is by turning into an authority in your industry. You need to develop your business into a recognizable brand. Where it's so well-known that your website, yourself, and your staff are where people go. They go to you for solutions to their issues. They know you have products they want. They come to you for professional recommendations.
There are lots of ways to turn into an industry authority. But, the most valuable is link building.
Having a powerful backlink profile (links from different websites directing readers to your website) shows your clients and Google that your website is a beneficial source of information.
Link building takes time and investment. But, as your backlink profile grows, so does your online authority.
Turning into an authority via link building is among the most effective ways to build your online reputation and develop your business.
Get Active on Social Media
Having a social media presence has a huge impact on your brand reputation. Customers count on their favorite brands to be on social media. Social platforms allow businesses to connect with their clients on a more private level. Lets them showcase their brand to a wider audience, and highlight their authenticity and individuality.
When customers follow a brand on social media, 75% will increase their spending with that brand. That statistic will mean the difference between a stagnant brand and a rising one.
The more active you're on social media, the better. Use social platforms to interact with your clients. Interact with new audiences, promote your business, and provide excellent customer support.
Being active on social media will improve your brand reputation, connect with your clients, and assist you to grow your business.
Support Good Causes and Drive Positive Change
Do you know that 85% of shoppers have a more positive picture of a company when it supports a charity they care about? At present shoppers are more invested than ever before in companies that support good causes and are driving positive change.
Supporting good causes is a good way to improve your business reputation. Customers care about things like sustainability, ending homelessness, and caring for wildlife.
And to be able to meet these customers and win their business, you should support the causes they care about. Ask yourself:
How can your business drive positive change?
How might you support good causes?
How can company culture assist enforce positive change?
You may donate to charity, partake in community fundraisers, help small businesses, supply products locally, or work towards being carbon neutral. There are such a lot of choices.
Turn Into a Thought Leader Online
A thought leader is "a person who gives a new, or a unique, or a not heard of, or not seen before view from anywhere, with a grand purpose, about a subject." Turning into a thought leader is an effective way to increase your brand reputation online and drive the success of your business.
There are lots of methods to turn into a thought leader. But, the most effective is to work with mentors and influencers within your area of interest. You can't grow to be good at business without learning from those who have gone before you.
Study their successes and failures. Take their advice on board, and come under their mentorship. Whether you choose to do things in a different way or the same, taking the time to learn from others will benefit your business.
Use Reputation Marketing
Reputation marketing is the method of managing how your brand comes across. It helps to be sure that others' perceptions of your business are positive. It seeks to focus on the positive qualities of your brand and promote these in the best light as a way to connect with your clients.
Reputation marketing matters as a result of our life in a multichannel world. It's easier than ever before for customers to find what they're searching for. There are such a lot of services and products, articles, and more all scrambling for first place.
With reputation marketing, you need to use positive customer reviews and social media shoutouts to your advantage. Comments assist your brand to stand out and attract new clients. Dedicating time and resources towards reputation management helps ensure this process is an easy one and that your business achieves the perfect results.
Expertise, Authority, and Trust (E-A-T)
The idea of E-A-T comes from Google's Search Quality Rater guidelines. It's one factor that Google uses to evaluate the general quality of a web page. It helps to ensure Google returns correct, truthful, and helpful info to searchers.
To improve your E-A-T online you need to master your reputation management. You will need to earn topical backlinks. Gain mentions from trusted sources or influencers in your niche. Create accurate and up-to-date content on your website. Gain reviews. Use expertly sourced materials. Build your credential. Share your contact details. Create a Wikipedia page and promote your business too!
Phew, that's so much. But, it all plays an essential part in growing your online reputation and authority. Finally, driving the success of your business.
Start Your Social Media Marketing
We have already covered the importance of social media. But, to be able to connect with your audience you should commit some time to social media advertising and marketing.
Professional social media marketers can work with you on defining your target audience. as a way to perfect your efforts and create content material your audience wants to see. As engagement grows and your following will increases more opportunities open up. You'll be in a great position to start reaching out to influencers and requesting opportunities for content collaboration. This helps increase your reach, gain the trust of your followers, and increase brand awareness.
Using social media advertising and marketing, you'll be able to grow your online reputation. You'll reach the individuals you want to. With the proper social media planning and strategy, you'll have a social media presence to rival your competitors.
Connect With "Competitors"
Maybe this sounds like an odd suggestion. But, building relationships with your competitors will be useful for your business.
While it's natural to view your competitors as the enemy they're actually a great resource. Collaboration is a good way to combine forces and reach a bigger audience. Why not work together to create something brand new?
It might be providing a new service. You could collaborate to develop a unique product. Or just get together to launch a fantastic joint discount for your clients. The choices are endless.
Based on the Harvard Business Review, "an alliance with a competitor to acquire new technologies or abilities isn't devious. It reflects the dedication and capability of every partner to absorb the skills of the other."
There are lots of examples of successful competitor collaborations. They have helped improve brand visibility, engage customers, and reach wider audiences.
Global brands like Microsoft + Intel and Vimeo + YouTube have seen great success when collaborating with "competitors".
Network
Networking is a vital factor in increasing your brand reputation. The more individuals you talk to about your business and what you do, the more you increase awareness and build connections.
Participating in conferences and events boosts visibility. Attending virtual summits and connecting with others in your industry is a great idea. Being featured on others' podcasts are all nice methods to build your brand reputation.
Influencer Marketing
Discovering the proper influencers to work with might be tough. But, as soon as you find someone to collaborate with, you will have a brand ambassador. They can increase your positive online reputation. They can provide help to reach new audiences, and boost conversations about you.
Do your research and define your funds before reaching out to influencers. Ask these questions:
Who is your target audience?
What do they need?
How you can help them?
What your budget is?
What you're offering?
You stand a far better chance with an influencer who will benefit your business.
Local Community Takeover Charity Projects
Now we have already spoken in this article about loyal customers supporting brands with a cause and dedicating time to local community projects is an effective way to show how much you care.
Use your business as a platform to stand up for causes you believe in. Do you care about the planet? Promote sustainability and like local businesses help local charities by planting more trees. Do you care about education? Sponsor local schools to purchase the gear they need. Giving back is a crucial part of running a business and ensures you're driving positive change both for your clients and for your community.
What's more, you might even receive media coverage and PR and reputation management will increase your brand reputation on a wider scale.
Online Reputation Management in 2023 is More Than Doing Good Business
Effective marketers are integrating online reputation management into their overall digital strategy. This is to make sure to have continued business progress and success.
Understanding how to influence the purchasing choices of today's customers puts you ahead of the curve. Optimizing their experiences requires the proper blend of people, processes, and technology. Building and maintaining a powerful online reputation requires work and strategy.
An effective ORM program will:
Establish an accurate online presence. Audit and correct business listings on all major directory and review websites, especially Google.
Check and reply to reviews on major third-party review websites.
Request reviews from all your clients. This builds an accurate picture of the service you deliver.
Use advanced analytics and reporting. This allows you to uncover and share valuable insights. They give you a peek at the unstructured text from online reviews and social media.
Take action on candid customer feedback. In reviews, social feedback, and other data sources make sure you reply. This improves customer experience.
There are so many opportunities for customers to express their opinions about your company online. They have a direct influence on your company's success. Your business's online reputation has never been more important.
Review websites are proliferating at lightning speed.
Mobile technology is right here to stay and rising in influence and the impact of social media in our everyday lives is undeniable.
Permalink