May I Have the Envelope, Please? Awards and Online Reputation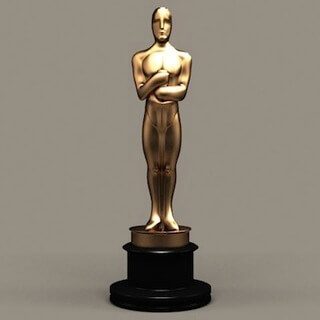 What is the connection between awards and online reputation? This year's Oscars offered a sneak peek into that often fraught relationship.
"And the winner is…"
In our movie-mad culture, there may be no single phrase more loaded with expectation. Each year, those four words leave us holding our collective breath in anticipation, until we hear what follows.
Some call what followed at the 2017 awards a blunder of epic proportion. Warren Beatty and Faye Dunaway opened the envelope and, to no one's surprise, announced that frontrunner La La Land had won Best Picture. The movie's producers even began an acceptance speech. But something had gone wrong, because the real winner for Best Picture was Moonlight.
The Strangest Thing
In the 89-year history of the Academy Awards, nothing like that had ever happened. "Is that the craziest Oscar moment of all time?" actress Emma Stone said afterward. "Cool!"
Those directly involved didn't find it too cool, but everyone remained more or less composed. "The folks of La La Land were so gracious," said Moonlight director Barry Jenkins. "I can't imagine being in their position and having to do that. It was unfortunate that things happened as they did but … we won best picture!"
Somehow, Beatty and Dunaway were handed the wrong envelope. The responsibility rests with the accounting firm PwC. "We sincerely apologize to Moonlight, La La Land, Warren Beatty, Faye Dunaway, and Oscar viewers for the error that was made during the award announcement for Best Picture," the company tweeted.
Beatty summed it up like this: "It's one of the strangest things that's ever happened to me."
Oops! Deep Crisis Talks, Awards and Online Reputation
PwC has been in charge of the winning envelopes for more than 80 years. Two PwC partners handle them, and are the only people who know the winners ahead of time. Each year, they make a lot out of the precautions they take. This time, somehow, it wasn't enough.
"They had a pretty simple job to do and messed it up spectacularly," said Nigel Currie, an independent branding specialist. "They will be in deep crisis talks on how to deal with it."
The fiasco was quickly dubbed "envelope-gate," and PwC has pledged to get to the bottom of what happened.
Corporate Disasters
Bad news can go viral in seconds, but when a screw-up is on live TV before a global audience, it's even faster than the Internet. For any company, the best solution is to own it: admit the mistake, clean up the mess, and move on.
Thirty-five years ago, Johnson & Johnson faced catastrophic news when seven people died after taking Tylenol that had been laced with cyanide. The company immediately recalled thirty-one million bottles from store shelves, stopped making more, and suspended advertising. They never identified the killer, but the company actively helped law enforcement. In time, they re-introduced Tylenol in a new tamper-resistant package.
Toyota, on the other hand, dropped the ball in 2010, when news broke about safety defects involving millions of their vehicles. Upper management issued no statements at first, and Toyota's image suffered. They finally responded with a massive recall, and an investigation cleared them of most of the blame. They corrected the mechanical problems, re-focused their marketing on safety, and survived. But only their good, long-standing corporate image saved their reputation.
See You at the Movies
Fortunately, the fiasco at the 2017 Academy Awards was not a life-or-death situation. PwC has already accepted full responsibility. Whether their long-established relationship with the Academy Awards survives remains to be seen.
It is a vivid reminder of how quickly you can damage or destroy your corporate reputation. If your brand is suffering, don't put off getting professional help. InternetRetputation.com is an industry leader in managing online reputations.
In the meantime, as Roger Ebert used to say…we'll see you at the movies.
Permalink