The Reputation Oscars: 2017's Biggest Reputation Losers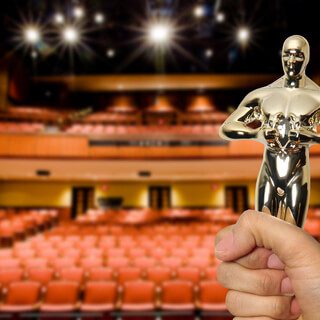 Who are 2017's most notable reputation losers?
Every winter, film industry elites congregate to award Oscars to the most decorated films, actors and filmmakers of the year. The Oscars, in its 89th year, will take place this Sunday; and just like any other outing with a large group of celebrities, there is enough controversy to entertain audiences well before, and after, the actual event.
Without further ado, here are the nominees for biggest celebrity reputation losers at this year's Oscars.
And the Biggest Reputation Losers of the Year Are…
Casey Affleck
The most talked-about controversy surrounding the 2017 Oscars regards one of the year's most-nominated actors. Casey Affleck's role in Manchester by the Sea may have won over the hearts of critics and audiences, but some former cohorts of Affleck's are less impressed. Following a string of sexual harassment complaints, Affleck is having trouble putting the past behind him; and many are questioning whether his off-the-screen behavior will impact his winning chances.
Mel Gibson
If you are not well-read on Mel Gibson's many reputation issues, then you have some homework to do. Racism, sexism and evangelism are just some of the things that have been tied to his name in the past. And while none of that may have an effect on his abilities as an actor/director, some still feel it should hurt his chances of recognition and validation by the academy.
The Oscars
The Oscars themselves have raised questions of integrity in past years, formulating a long-term reputation crisis that has affected viewership and overall interest in the event. Critics have accused the Oscars of racial exclusivity, political biases and, perhaps most importantly, a lack of Oscar-worthy nominees. We will see how much the last factor affects our other two contestants this upcoming Sunday.
Reputation crises usually come to fruition in real life, and then spread via the Internet. This is true for both Hollywood celebrities as well as all regular people. Decorated actor or not, you want a talented team monitoring your online reputation to keep such crises at bay. The experts at InternetReputation.com offer 24/7 personal reputation management solutions to make sure our clients always look their best online.
Permalink