Spokeo Opt Out: Remove Yourself from Spokeo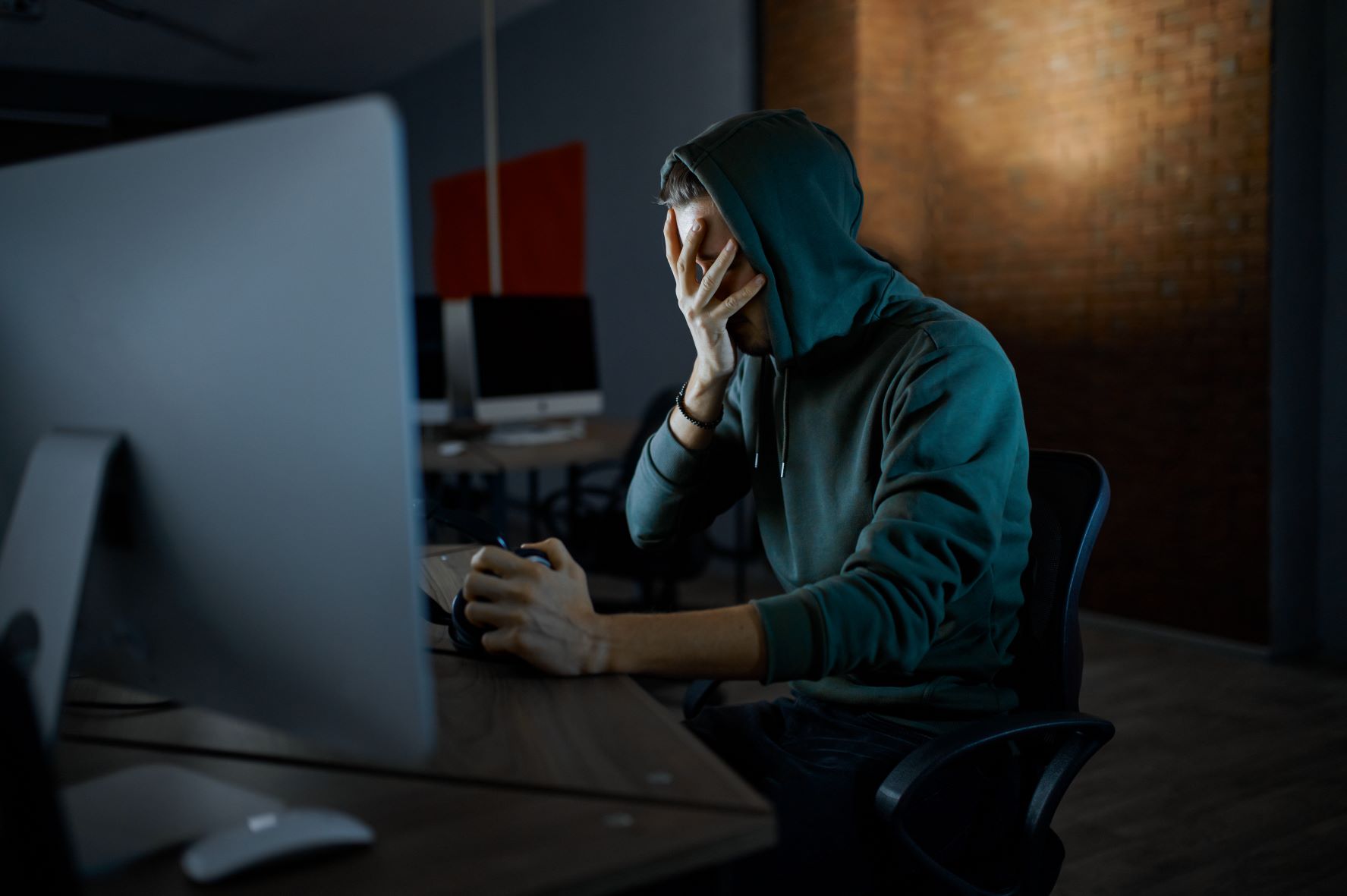 Learn about the Spokeo opt-out process and protect your personal information online with our complete data removal guide below.
In today's digital age, access to information is just a few keystrokes away. With a computer and a few minutes of time, nearly anyone can find personal details about you and your family members.
With the sharp rise in identity theft and other cyber crimes, protecting your private data is more important than ever.
In our guide to the Spokeo opt-out process, we'll show you step-by-step instructions to opt out of Spokeo, effectively removing your personal information from the so-called "people search site."
Are you ready to remove yourself from Spokeo and people search sites like it? Let's dive right in to Spokeo's opt-out guide!
What is Spokeo?
Described on the Spokeo website as a "people intelligence service that helps you search, connect, and know who you are dealing with," Spokeo is one of the most popular people search sites, sometimes referred to as "people finder sites."
Spokeo is a data broker, or a third-party entity that uses automated tools to scrape data from publically-available sources, then repackages that data for users. Every data broker site is different, yet most pull personal information from the same sources.
Spokeo organizes over 12 billion records and processes over half a million searches a day. The site — and many other sites like it — are used to conduct informal background checks, prevent fraud, or find old friends.
What Personal Information Appears in Spokeo Search Results?
After using Spokeo to conduct a search, a surprisingly large number of details are revealed. Private data and personal info in Spokeo results may include:
Current phone number
Current and past addresses
Names of possible family members
Court records
Profiles on social media accounts
Address history
Household demographics (wealth, marital status, etc.)
Vital info and historical records
Employment history
Some of the information is hidden from view; you may encounter a masked email or complete current address in the Spokeo listing. In these cases, Spokeo may redirect users to other data brokers for complete records; such data brokers often charge access fees for a complete listing.
Do you want strangers to be able to look up your personal information online, such as your phone number or past addresses? If not, continue following our guide for up-to-date information on the Spokeo opt-out request process.
Is Spokeo Legit?
Spokeo is a legitimate data broker website and has legitimate uses. Perhaps you're looking for a long-lost family member or want to learn personal information about someone you met on a dating site. A data broker like Spokeo can help you locate the details you need.
Spokeo is not without its limits, however. The data broker site states that it "gathers information from public sources, which may not be complete, comprehensive, accurate, or even up-to-date."
In other words, Spokeo's search listing may include false information, outdated private details, or partial details that may not be enough to pinpoint a specific person. If you want to protect your personal data and value your online privacy, Spokeo represents a potential pathway for criminals to gain access to your information on the internet.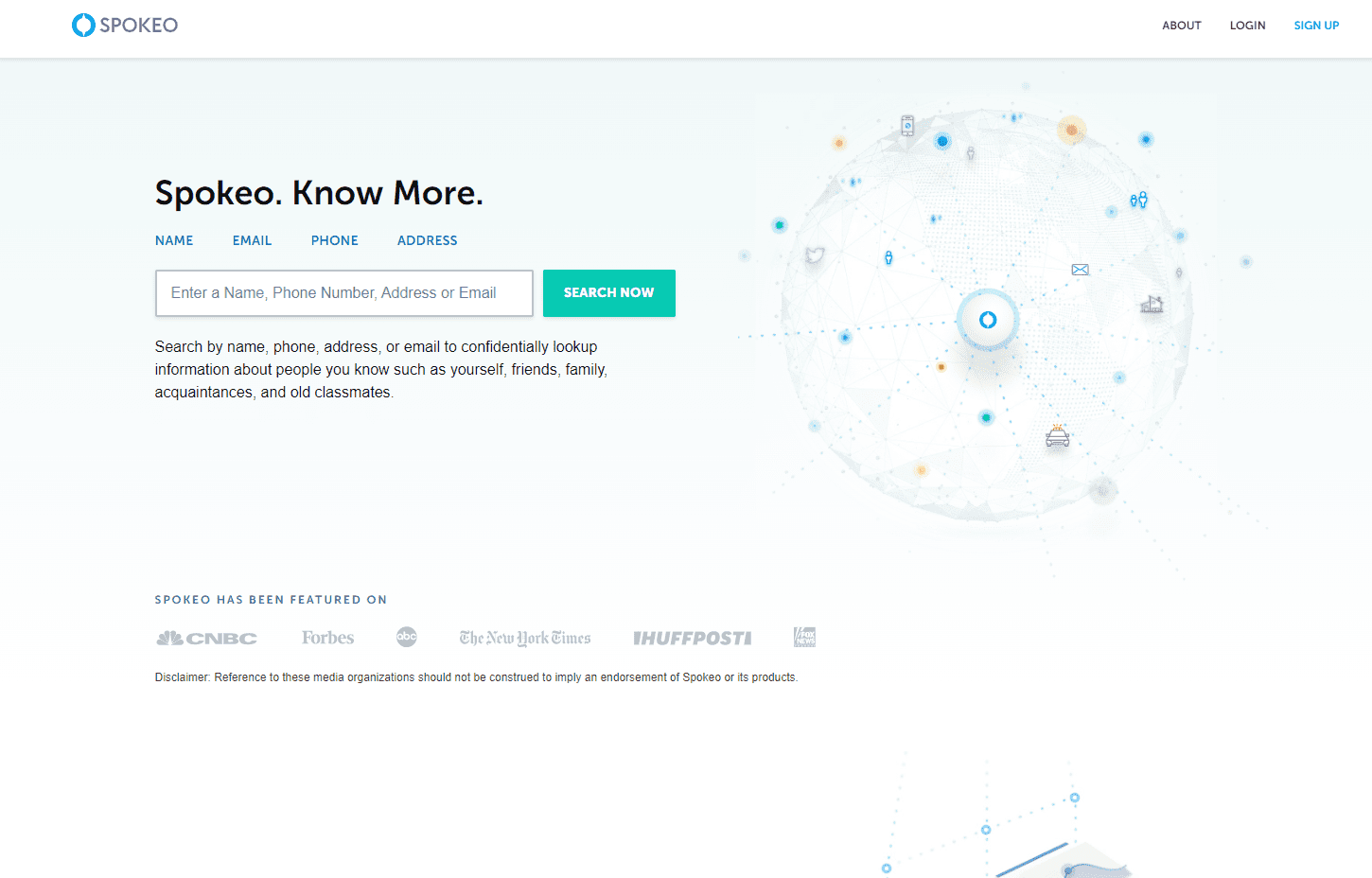 Why Does Spokeo Have My Personal Information Online?
Data broker sites like Spokeo use automated web crawlers to locate personal information online and republish it on their sites. This information comes from three primary sources:
Public Records
Any time you conduct business with a government agency, records are collected. Most local, state, and federal agencies are required to share that information with the public, hence the name "public records."
Public records can include copies of your marriage license, court records, arrest reports, or myriad other options. If you've worked with the government, chances are your records are available through public-facing websites or databases.
Data Brokers
As introduced in a previous section, data brokers are companies that do business by collecting public data and republishing it for consumer use. As new listings appear constantly, data brokers or data aggregators continually scour the web for new information. You may be surprised to see your new address or phone number listed on a data broker site like Spokeo.
Additional Third-Party Sources
Data brokers use a variety of third-party internet sources to collect information. These sources include:
Social media profiles
Phone directories
Personal and professional websites
Industry resources
News outlets
Your personal data is out there; protecting your digital privacy is paramount. When you remove yourself from Spokeo and similar data brokers, you're taking the first steps toward personal privacy.
How to Complete the Spokeo Opt-Out Process
The Spokeo opt-out is relatively simple; opt-out requests take only a few minutes and require only a small amount of information to complete. This guide to opt out of Spokeo will help:
Navigate to the Spokeo Opt Out Page
From the Spokeo homepage, click "Privacy" at the bottom of the screen, then scroll down until you see the URL link that says, "To remove a listing from Spokeo, please use our Opt Out form." Or, you can copy the URL here: https://www.spokeo.com/optout.
Complete the Spokeo Opt Out Form
Next, conduct a search for your personal details. When you've located your records, copy the URL into the online form, then enter your email address, where Spokeo will send a confirmation link. Remember to check the Captcha box before clicking "Remove This Listing." The Captcha challenge is there to help prevent automated services from making a removal request without your authorization.
Follow the Verification Link
After submitting your opt out request, you will receive an email from Spokeo. Follow the instructions in the email to complete your request. If you don't get the verification link via email, check your spam folder.
If the removal request doesn't remove your information, it is possible to contact Spokeo customer service by dialing (888) 558-9004 or opening an online chat.
How to Protect Yourself from Sites Like Spokeo
If you've searched for yourself or a loved one on Spokeo, you may be alarmed at the sheer number of personal details in your listing. Do you really want your contact info and other personal data available online for anyone to see? If not, here are some helpful tips that will strengthen your digital privacy:
Limit what you share on your Facebook profile page or any other social media profiles you use. Criminals can collect a lot of details about you from your social activity.
Opt out of every data broker sites you can find. Over time, your personal data will disappear from web searches. The removal process is similar for each data site you visit.
Check your privacy settings on all online accounts you use.
Use a VPN (Virtual Private Network) or the incognito settings on your web browser to prevent your location history from being detected.
Stop sharing your email address and phone number with retailers. These retailers often sell your personal data to other sites.
If you can, consider using encryption to protect your personal data from theft or loss. Encryption software is readily available.
Personal privacy online sometimes requires a diligent approach and continual monitoring. When you take these steps, however, you reduce the chance that you may become a victim of identity crimes or financial fraud; you'll also protect yourself and your loved ones from online stalkers.
Spokeo Removal By InternetReputation
Limiting the impact and visibility of personal info on the web is key to protecting yourself and your family.
And because the web is so unpredictable, managing your reputation can be an effective way to keep that info under wraps and out of sight.
Unfortunately, opting out can be a time-consuming and frustrating process. We can help.
Our customized ORM campaigns utilize the latest in SEO and digital technology to give you control over your online presence. We work tirelessly to provide you ownership of your online presence while preventing harmful personal data from hurting you in Google search.
With the right plan for managing your online reputation, you can defend your online privacy from sites like Spokeo and write your own digital narrative, building the image you want to share with the world.
Call an InternetReputation data removal specialist today at 941-259-4554 or contact us online to learn more.
Permalink