What Is An Online Reputation Agency?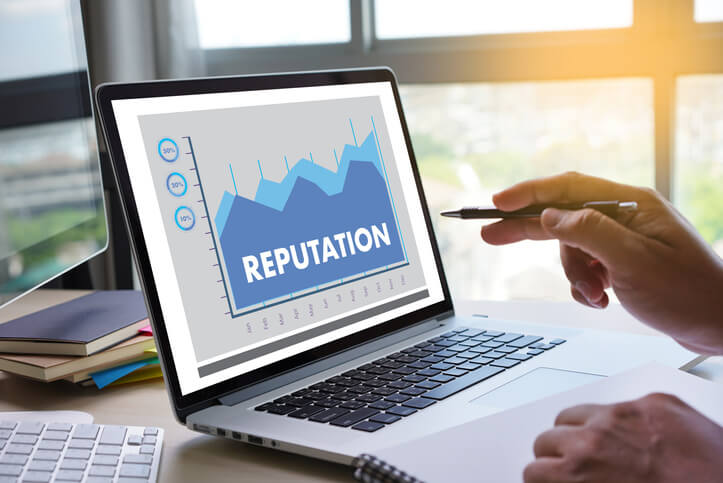 What is an online reputation agency? Learn more about this unique business and how a proven reputation firm can help you shine online. 
Did you know that "Google" is now used as a verb? Such as, "I just googled you, and your reputation is shameful! I saw your mug shot. That was definitely not your best side."
If you Google yourself and you don't have a mugshot online, that is good. If you Google yourself and you find your mugshot online, that might not be so good.
Unless, of course, that photo is one of the top ten celebrity mugshots, which are:
Bill Gates
Frank Sinatra
Jay-Z
Eminem
Nick Nolte
Jeremy Meeks
David Bowie
Keanu Reeves
James Brown
Robert Downey Jr.
Most people recognize nine of the ten people on this list. Number six, however…
Yeah… who is Jeremy Meeks?
Jeremy Meeks is a former gang member, once affiliated with the Los Angeles gang known as the "Crips." And he's probably not the kind of guy a young girl wants to take home to meet her mother.
To that end, Meeks has felony convictions for illegal firearm possession, resisting arrest, grand theft, and more. In addition, he was captured in a massive arrest initiative called Operation Ceasefire.
After his arrest, the Stockton police posted his mugshot on their Facebook page. Social media users quickly noticed the photo and gave it over 96,000 likes and more than 10,000 shares. After that, the internet dubbed him the "hot felon."
And as he served his 27-month sentence, he landed a modeling contract (which started when he got out). Nicki Swift even produced a YouTube video about his story. The modeling agency also worked as his online reputation agency.
Now, Meeks has a lucrative career, a net worth estimated at $5 million, and over 1.6 million followers on Instagram. Such is the power of an online reputation.
Can a reputation agency do the same for me?
Meeks is an extraordinary example of what's possible with an online reputation agency. Meeks still maintains the "bad boy" image, but he isn't as criminally-inclined as he was before.
This amazing example shows how an online reputation agency can turn even the worst of circumstances into a positive outcome. Of course, it helps if you are supermodel handsome like Meeks. But the same techniques can do positive things for regular people and companies.
As they say in advertising, "there is no such thing as bad publicity." And if you Google "Jeremy Meeks" now, positive results fill up the first page. In fact, all the top search engine results are about him.
I'm sure there are plenty of others named Jeremy Meeks out there. Yet, he is the only one Google search is most interested in promoting. So much so that Meeks has the top "relevance" for a search of his name.
All the listings about "hot felon" Jeremy Meeks are positive. This is despite his record and criminal background, including nine years in jail.
What does an 
online reputation agency

 do?

As with the Meeks example, an online reputation agency helps turn negatives into positives. Online reputation agencies research and monitor online information, respond to it, work with it, push positive results up and negative items down.

But whether something is positive or negative depends on the circumstances. The late Reverend Martin Luther King Jr. was arrested in 1956 in Montgomery, Alabama, during the civil rights movement. Eight years later, in 1964, he won the Nobel Peace Prize. Today, people see that arrest record as a positive.

Online reputation agencies focus on managing individual and brand image online.
If You Don't Manage Your Online Reputation, It Manages You
Many believe that online reputation is something they can't control. And to some extent, they're right. After all, managing an online reputation takes special skills, software tools, expertise, and a lot of dedication. And many just don't have the resources to take charge and repair their image.
But, it is far better to make some effort than none at all. Because leaving your reputation to chance can have devastating consequences.
This is where a reputation firm comes in handy. Hiring an online reputation agency makes it much easier to take control of your online image.
What to expect from an
online reputation business

?

An online reputation agency helps mitigate negative info and create a positive footprint in search.

There are five basic steps for building a better online image, including:
Conduct research to collect information.
Develop a strategy and action plan with specific goals in mind.
Create positive, unique content.
Publish positive, optimized content online.
Suppress and delete negative information in search results.
In step one, advanced search technology is used to analyze search results and uncover negative information on the web. This information informs the customized data-driven strategy in step two. It is a powerful, focused effort to achieve the campaign's goals.
Then, unique, positive content creation takes place (step three), which the agency publishes on high-authority websites around the web (step four).
Simultaneously, the agency suppresses/deletes negative results (step five).
How long does reputation management take?
The reputation management process typically takes a few months. But, most see a positive change after the first 30 days.
One reason to hire an online reputation agency is their expertise in information removal, suppression and search engine repair. Agencies work tirelessly to achieve your goals. Without these skills, you're likely to give up. This isn't unusual. It is easy to give up, especially if some removals are very challenging.
When hiring an online reputation agency, choose one with an excellent track record of success. The best ones have a strong reputation for customer satisfaction and results.
As we saw with Jeremy Meeks, anything is possible with a top online reputation agency.
Online Reputation Management for Businesses
A business with low ratings on popular review sites (like Yelp) can lose up to 86% of their customers. This is because consumers don't trust businesses with bad or insufficient reviews.
They also suspect businesses with only glowing reviews as phony.
Negative reviews provide opportunities for your business to shine. By responding well to consumer complaints, and resolving issues in a timely manner, you show prospects your dedication to the customer experience.
Consumers want to know your company cares about your customers. And the worst strategy you can have is to ignore customer complaints on a review site.
Consumer complaints can be toxic for your business. These poisonous reviews stay online forever unless you make an effort to handle them fast.
An online reputation management company helps protect your business from this toxic problem. There is constant monitoring of all the review sites. This allows a company to respond rapidly if there is a customer with a problem. The agency will contact the business to help get a problem resolved quickly.
Businesses benefit from having services in three categories, which are:
1. Online Reputation Repair
The agency cleans up a bad reputation by removing or suppressing negative content and replacing it with positive content.
2. Build Brand Awareness
The agency strengthens the online presence of a brand by dominating a brand name search and improving what is found when searching online such as the accuracy of Wikipedia information.
3. Improve Reviews
These efforts by an agency improve reviews and ratings to increase the star-level.
What can an 
online reputation agency

 remove?

Here are a few items commonly targeted for removal:
Bad reviews
Complaints
Embarrassing photos
Governmental information links
Legal document from civil courts
Libel
Misinformation
Mugshots
News articles
Personal attack sites
Public forum comments
Blog posts
Unauthorized use of copyrighted material
Unauthorized videos
What can an 
online reputation firm

improve public opinion?
Articles
Awards/Grants/Scholarship programs
Blog postings
Media mentions
Photos
Podcast interviews
Press releases
Search engine optimized (SEO) reputation websites
Social media postings
Videos
Need a trusted agency to manage your reputation?
We can help.
It is easy to get started with online reputation management, and you do not have to go to jail first like Jeremy Meeks! Try the free tool to get an overview of your current online reputation for yourself or your company.
Ready to reach your full online potential? Call us today!
Permalink