The Art Of Responding To Negative BBB Reviews Effectively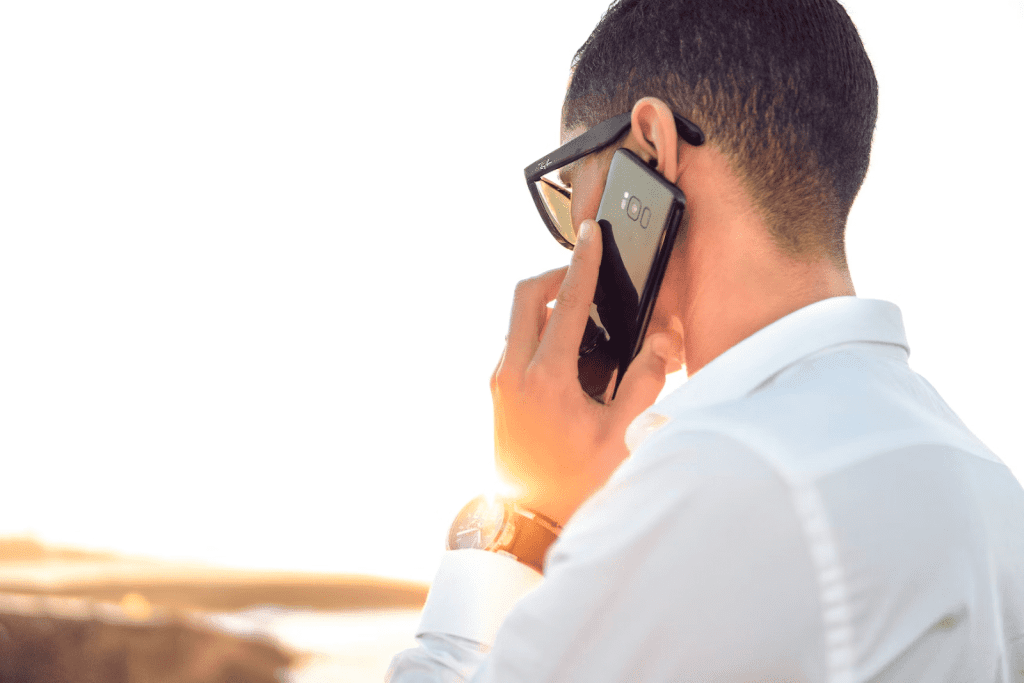 Negative BBB reviews can be a major headache for businesses, particularly those operating online. Responding to them effectively is key to maintaining customer satisfaction and preserving the company's reputation.
→ In this article, we'll explore the art of responding to negative BBB reviews quickly and professionally. We'll also look at some strategies for managing online customer feedback in general.
With the right approach, businesses can turn a bad review into an opportunity to make things right and build trust with customers. By Internet Reputation!
→ Take the time to read our different articles!
–What Customers Think About Negative Reviews
–How to Respond to 1 Star Reviews
–How to Spot a Fake Customer Review
And more, visit our blog! (https://www.internetreputation.com/blog/)
What should you know about us?
At Internet Reputation, we recognize the importance of your online reputation in the digital era we live in. Our focus lies in creating and preserving a favorable image for you, which can boost your trustworthiness, open up job prospects, and aid you in achieving your objectives. However, navigating the constantly evolving online landscape to accomplish this can be difficult.
Our experienced team consists of experts in SEO, public relations, content strategy, and IT, and we employ tested tools and methods to address any negative effects on your online reputation, such as unfavorable press, negative reviews, cyberbullying, or social media backlash. Our goal is to support you in developing a strong reputation and displaying your best self online.
The different services that we offer you
–And more, visit our site now! (https://www.internetreputation.com/)
Acknowledge The Customer's Experience
It's never easy to receive a negative review.
When it does occur, the best thing to do is to acknowledge the customer's experience and take the necessary steps to make it right.
This means listening carefully and responding with empathy.
You should thank the customer for bringing this issue to your attention and assure them that you are taking their feedback seriously. Depending on the severity of the issue, you may want to consider offering an apology or some kind of compensation for their inconvenience. Taking responsibility for any mistakes can go a long way in diffusing a situation and making sure customers feel heard and valued. By doing so, you'll be able to show your commitment to providing quality service and a positive customer experience.
Show Genuine Empathy
It can be extremely difficult to respond to a negative review effectively, especially when you put so much time, effort, and care into your business.
As the face of your business, it's important to show empathy and understanding toward the customer's situation even though they may have written something hurtful. It's important to remember that behind every review is a person who has taken the time to share their experience.
Rather than responding defensively, try to put yourself in their shoes and focus on finding a way to build rapport with them. Genuinely apologizing for the negative experience and offering an appropriate solution will show customers that you truly care about their needs.
Letting them know that you are open to feedback and willing to take responsibility for any mistakes will also demonstrate your commitment to customer service excellence.
Demonstrate A Commitment To Improvement
Building on the previous section's discussion of showing genuine empathy, it is also important to demonstrate a commitment to improvement.
This can be done in various ways, from making changes based on customer feedback to using a customer's experience as an opportunity to educate other customers.
An effective response will not only address the customer's issue but also demonstrate that the business is taking steps to prevent similar issues from occurring in the future. Businesses need to provide clear evidence that they are taking corrective action and will strive to improve their products or services. This could include providing updates on progress made since the review was written or offering a discount or free product/service as a gesture of goodwill.
By demonstrating a willingness to make changes and improve, businesses can show customers that they value their feedback and take it seriously.
Offer A Solution To The Problem
No one likes to read or respond to negative reviews, but businesses must take the time to do so. It's an opportunity to show customers and potential customers that you care about their experience – and that you're willing to take responsibility when something goes wrong.
The best way to respond is with a polite, empathetic message that acknowledges the customer's frustration and offers a solution. It doesn't have to be complicated – simply offering an apology and suggesting how you can make it right is often enough.
Don't forget that responding promptly can also help de-escalate the situation, as customers may be more likely to appreciate your response if they don't feel ignored. Taking these steps not only demonstrates your commitment to customer service but also gives your business the chance to turn a negative experience into a positive one.
Keep The Response Professional
When responding to negative reviews, it's important to remain professional. This means avoiding personal attacks or making excuses for the issue at hand. Instead, focus on finding a solution that will make the customer happy.
To start, apologies for any inconvenience they may have experienced and express understanding of their frustration. Offer a solution that is tailored to their specific situation and explain what you can do to help them. Be sure to thank them for bringing the issue to your attention and emphasize that their feedback is valued. You should also provide contact information if they would like to discuss the issue further.
The key is to show customers that you are willing to go above and beyond to resolve the problem and ensure they have a positive experience with your business in the future.
Remain Transparent And Honest
When it comes to responding to negative reviews, transparency and honesty are key.
Customers appreciate when businesses are open and honest about their shortcomings, as it can show that the company is willing to learn from its mistakes. Companies need to take responsibility for any mistakes that have been made to keep customers satisfied and maintain a good relationship with them.
Acknowledging customer concerns and responding quickly demonstrates that the business values its customers' opinions and wants to ensure they receive a positive experience. Responding in a kind, understanding way helps build a trusting relationship between customers and businesses and creates an opportunity for the business to make improvements.
This can also help avoid potential legal issues by showing that the company takes customer complaints seriously and is working towards resolving them.
Monitor Your Online Reputation
It's important to stay on top of what customers are saying about your business online. Monitoring your reputation is the key to responding effectively to negative reviews. Set up alerts for mentions of your business, so you can quickly react when a customer leaves a bad review.
You can also use Google Analytics and other analytics tools to measure the impact of any negative reviews on overall website traffic and conversion rates.
Additionally, you should be proactive in getting positive reviews from satisfied customers. This can help to counteract any potential damage from a few bad reviews, as well as show potential customers that you take customer service seriously. Encourage customers to leave feedback via surveys and social media posts, and thank them for their input when they do.
Taking these steps will help keep your online reputation strong and healthy.
Conclusion
In conclusion, managing your online reputation, particularly when it comes to negative BBB reviews, is crucial for maintaining customer satisfaction and preserving your company's image.
By following the strategies discussed in this article, such as acknowledging the customer's experience, showing genuine empathy, demonstrating a commitment to improvement, offering a solution to the problem, keeping responses professional, and remaining transparent and honest, you can effectively handle negative feedback and turn it into an opportunity to build trust with your customers.
Remember that monitoring your online reputation and proactively encouraging positive reviews are vital steps in ensuring a strong online presence.
→ At InternetReputation, our dedicated team of professionals can help you navigate the complexities of the digital landscape and develop a robust reputation, so you can showcase your best self online. Explore our blog and various services to see how we can support your journey to success.
Permalink