How to Respond to 1 Star Reviews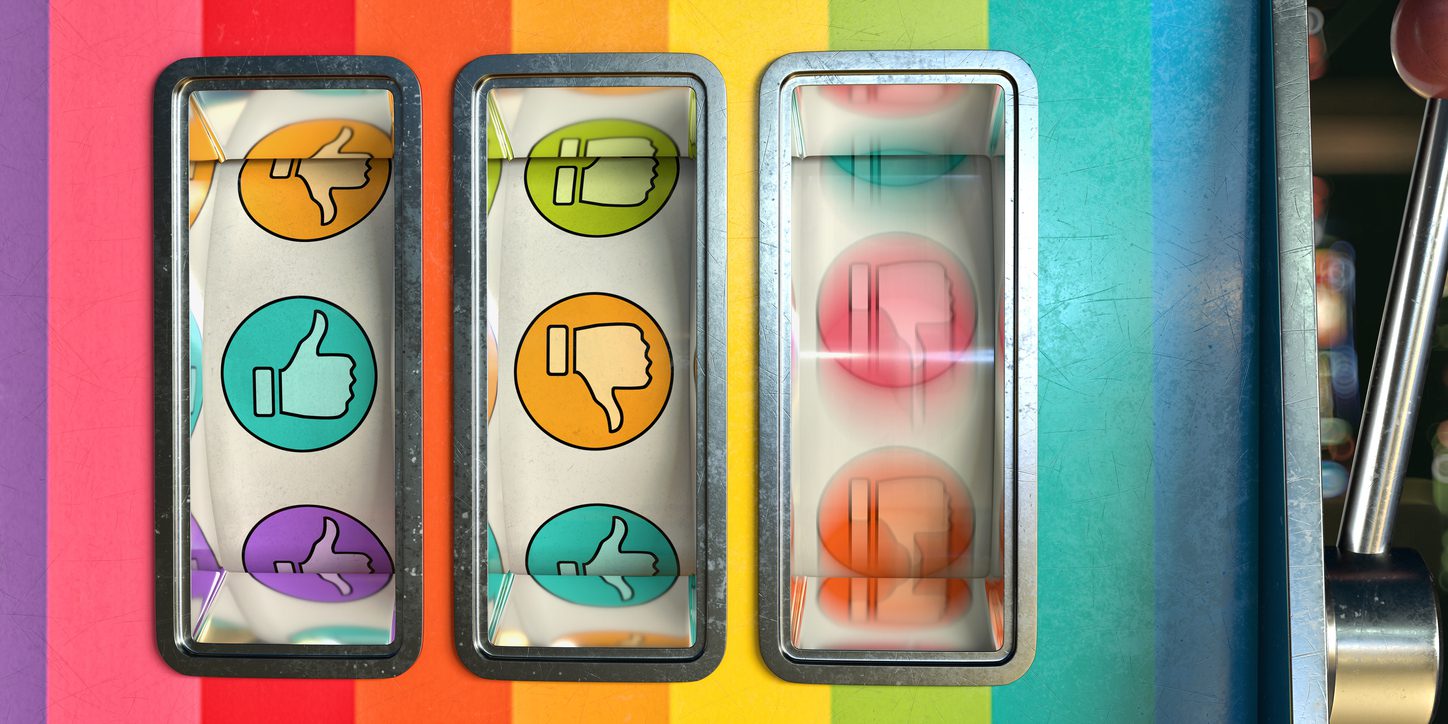 Learn how to respond to 1 star reviews with our comprehensive review management guide below.
Every business owner knows that in the digital age, online reviews can make or break a business.
Your customers are reading reviews on Google or dozens of other popular review sites. While positive reviews are the lifeblood of the trust relationship between you and your customers, there will come a time when a customer posts a scathing review.
How can you overcome the reputational damage associated with a bad review online? Is there a way to manage your Yelp reviews, Google reviews, and reviews on third-party sites like TrustPilot, TripAdvisor, and the Better Business Bureau?
In our guide to review management, we'll present how customer feedback can influence purchasing decisions. Then, we'll show you the key components of managing your online reviews.
Finally, we'll show you how to respond to negative reviews with review response techniques that are proven.
Don't let a one star rating stand in the way of your future; take charge of your review profile with our guide. Let's get started!
Why are Online Reviews so Important?
Whether you realize it or not, potential customers are reading online reviews about your business.
The quality and quantity of these reviews have strong influences on the decision-making processes of customers. Research shows that review profiles on Yelp, Google Review, and TrustPilot are some of the first pieces of information customers study before making purchasing decisions.
Positive Reviews
Positive feedback in the form of great reviews demonstrates high levels of customer satisfaction. More importantly, these positive reviews represent your company values and commitment to excellent customer service. Consider the following statistics that show the positive impact of 5 star reviews:
Customers who read glowing reviews about a business are more likely to spend more. On average, customers spend 31% more at businesses with excellent reviews.
Good reviews stand out in search results, with search engines giving more weight (nearly 7%) in organic local searches.
92% of customers are more likely to make a purchase after reading trusted reviews.
91% of consumers trust online reviews as much or more than personal recommendations and are far more likely to tell others about the experience. Satisfied customers are a form of grassroots marketing that can help build a successful business.
Negative Reviews
How risky are negative reviews? Can even a single review cause damage to a company's reputation? Consider these alarming statistics:
94% of consumers say that a 1 star review has convinced them to avoid a business entirely.
Businesses risk losing as many as 22% of customers when a single negative review appears online. If three or more negative reviews show up in search results, that potential for lost customers jumps to nearly 60%
A one-star decrease in review ratings translates to 5-9% loss in revenue.
Only 13% of customers will patronize local businesses with 1- or 2-star ratings.
Can you afford the damage associated with even a single bad review? Are you struggling with multiple negative online reviews and don't know where to turn for help? In sections below, we'll show you how to overcome the challenges presented by bad Google reviews.
Why Do People Post Online Reviews?
It can be valuable to go into a customer's mind to understand why positive or negative feedback is posted online. There are two groups to consider: those leaving honest feedback, and those wanting to do harm by posting fake reviews.
Honest Reviews
Happy customers tend to leave glowing reviews when they have received great service or exceptional attention. They also want to share those experiences with other consumers who may be considering a particular business. A great example is a car dealership that goes above and beyond to deliver top-notch services to its clients. The feedback from customers can help your business stand out, even in competitive marketplaces.
Just as great experiences lead to great reviews, a negative experience can cause someone to post an unflattering review. This can come from subpar service, products out of stock, or some other issue that leaves a person feeling let down. By posting bad reviews, they are sharing their experiences with other customers — perhaps as a warning, or simply wanting to share their honest feedback with the business owner.
False Reviews
Not everyone posts reviews based on honest feedback. In fact, more and more businesses are struggling with the damage associated with false reviews posted by disgruntled former employees, customers with an axe to grind, or people who have never even done business with the company in question.
False, misleading, or defamatory reviews do more than damage your company name. They can impact your revenue and your ability to grow your company. A new business with a one star review is going to struggle to compete, and may even suffer permanent damage as a result of false reviews.
Review Management: Your Guide
In sections above, we've learned how review profiles can help or hurt a business. Is there a way to take charge of online reviews, allowing business owners to thrive even in the face of bad reviews?
The answer is YES. Review management is a service provided by leading online reputation management (ORM) firms to help business owners get the most from their review profiles on Google, Yelp, and other review sites.
Review management is comprised of five components:
Review Audits
ORM teams scour the web to learn what people are saying about your business. This can pinpoint problem areas that drive solutions.
Review Generation
The more feedback you receive from your company's clients, the more likely you are to stand out in online searches. Review generation techniques can help bring in more reviews from more customers
Review Removal
False reviews can hurt your reputation and your bottom line. Using proven strategies, ORM teams flag these untruthful reviews for removal.
Review Response
Your ORM team can help you develop the strategy needed to respond professionally to negative online reviews. When you respond to a negative review, your response offers a personal touch that helps to restore trust.
Review Monitoring
Bad reviews can pop up any time in the digital environment. Review monitoring allows you to spot problems before they can cause damage to your reputation.
Responding to a Negative Review
No matter how many reviews your business has collected, and how good you operate your business, there will come a time when you're confronted with a negative review. Review management can help you overcome the challenges associated with unflattering customer sentiments, allowing you to take charge of the conversation.
As part of managing reviews, how you respond can help — or hurt — you. Every customer experience shared on review sites presents a valuable learning opportunity for savvy business owners. When you are confronted with an angry customer or have a negative customer's experience staring you in the face, how you respond to unhappy customers can influence potential customers in the future.
Here are best practice review management tips for responding:
Respond to every review, both positive and negative. When people post reviews on Google or other review sites, they want to be heard by business owners. Responding shows them you're taking their feedback seriously. If additional details are needed, ask for them in your response.
Respond in a timely manner. Experts agree that responding to reviews within 24 hours is the best course of action.
Keep all your review responses positive, thoughtful, and to the point. Arguing about what a customer may or may not have experienced does not help — and this confrontational attitude may backfire.
Be transparent. Take ownership of negative experiences and offer to make things right. This can turn an unhappy customer into one willing to give you another chance. Repeat business should be your goal in responding to reviews.
Act on the feedback you receive. If a review leaves negative comments, investigate the situation and make the needed corrections.
Offer to take the conversation offline by sending a direct message to the person leaving the negative review. Don't forget to include your contact details. In a private setting, you can collect more detail about what led to the original review. This additional feedback can help you correct any issues your client has experienced.
Maintain a professional manner at all times. Bad reviews hurt, but you can't take them personally. Respond politely and honestly, and you will be surprised at how this simple technique can soothe ruffled feathers.
Ultimately, when you respond to negative reviews, you are attempting to restore trust between you and your customers. Customer feedback is a learning tool, and taking this aspect seriously can pay big dividends. With review management and with a review response strategy in place, your current customers will appreciate your honesty, and your future customers will value your feedback.
Contact InternetReputation for Review Management Strategies Today
Don't let a 1-star review stand in the way of your future success. InternetReputation can help you learn how to respond to 1 star reviews and take control of the digital narrative.
InternetReputation is a leader in managing online reputations, including innovative review management services that help you reinforce trust with your customers. We can help you respond to negative feedback, remove negative reviews, and generate more positive reviews with proven strategies.
To learn more about online review management or to get started protecting your valuable online reputation, contact our team today at 941-259-4554 for a free consultation with one of our review management experts.
Permalink