How Your Reputation is Being Destroyed Without Your Knowledge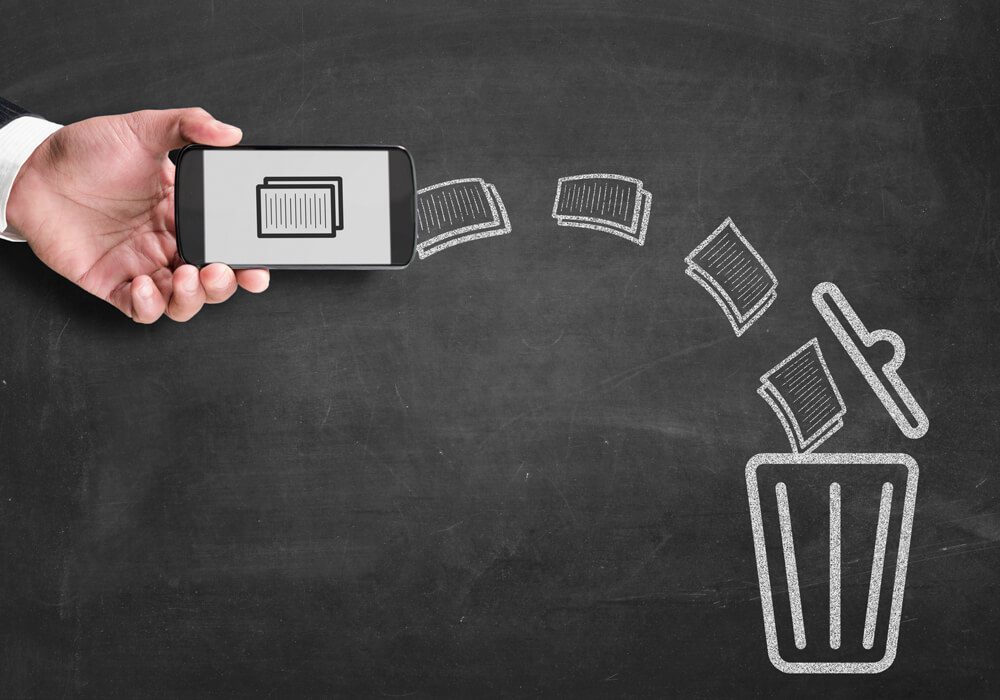 Learn how your reputation is being destroyed without your knowledge and what you can do to stop the bleeding.
The first impression individuals, customers and clients see around your brand is going to leave a lasting impression. Whether that first impression is positive or negative will greatly influence whether you bring in new business, or simply send them off to your competition instead.
Before looking at the different ways your reputation might get ruined, you must first understand where someone might first see your brand or a mention from someone else. We've listed three of the most common places for you below.
Search Results; everyone starts at Google.
Social Networks; over a billion users in one place.
Review Sites; local reviews are always being searched.
Now let's take a look at how your reputation is being destroyed across the web and steps you can take to fight back today.
How Your Reputation Is Bring Destroyed (Without You Knowing It)
Angry Customer Reviews
No matter what business or service you are in, you just can't please everyone. Even if you offer the best service to every customer and make sure their meal or product is perfect… someone is going to have a bad day and take it out on your business. This happens all the time on sites like Yelp, TripAdvisor and many other business review sites. So, what can you do about it? In most cases, not much… but what you can do is learn from these negative reviews and see how you can improve your business to address these issues so they won't happen again for someone to complain about.
False Accusations and Defamatory Statements
The only thing worse than a customer complaint, is a false statement, especially when they are made from your competition! This happens all the time, mainly because sites like Yelp allow anyone to post anonymously to their sites. If it comes to the point where you see consistent complaints and negative statements that you feel are false and from your competition, then it's time to contact legal counsel. However, in most cases you won't be able to go after the site directly where the content is being posted to.
Social Media is an Endless Battlefield
With over 1.3 billion users on Facebook and another few hundred million on sites like Twitter, Pinterest and Instagram… everyone has an opinion. This means all businesses and brands need to not only have a presence on ALL social networks, but also the ability to monitor and respond to all complaints, reviews and updates being made — whether they are positive or negative. This is known as social media management.
Yelp: Local Reviews Directory
Yelp is the largest site on the internet for local restaurant reviews. If you were ever thinking about going to a new restaurant in your area or while on travel, you probably ended up on their site for a quick search of customer reviews, pictures of their food, and also to get an idea on prices.
For restaurant owners, this might seem like all is well, till they release Yelp allows ANYONE to leave reviews on their site, and they don't even need to confirm their identity or prove that their experience really happened. This opens up a whole world of disaster for businesses listed on Yelp, as negative reviews, customer complaints and defamatory statements flood the site.
Tips for How to Address Negative Reviews
We've listed some of the most common ways a brand can have their reputation ruined online and not necessarily be aware of it.
To address such issues, you should always monitor the activity and reviews being posted on any relevant review sites, such as Yelp, TripAdviser, Ripoff Report and PissedConsumer.
When possible, try to contact the person with the complaint directly to address the issue.
Make sure to never try and resolve an issue in a public forum or area that is open for comments and discussion. The reason behind this is that you never know when a situation might scale out of control and no longer be repairable.
Whether you want to believe it or not, your online reputation is at risk 24 hours a day, 7 days per week. If you aren't monitoring your brand mentions, you just might never know how bad your brand looks online to everyone else. To learn more protect your brand and good reputation, feel free to contact InternetReputation.com at (888) 711-5576 or click here to set up a free consultation.
Permalink