3 Ways to Protect Your Reputation During #MarchMadness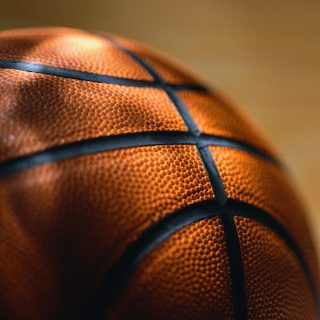 It's that time of year! And with #MarchMadness about to smash into our living rooms, it's time to learn how to enjoy the celebration and protect your reputation throughout the tournament.
In a little under two weeks, the United States will be obsessed with basketball. Games will crop up on computers, tablets, smartphones and television sets all across the country, and the results will scream in the headlines of websites and newspapers all around the world.
That's right: It's almost time for March Madness.
These are just a few steps to take to protect your reputation and ensure the madness doesn't take you down with it.
1. Skip the booze
A University of Minnesota study found that some 40 percent of people who went to professional baseball and football games drank alcohol while in the audience, and about 8 percent of those people got drunk. It's likely that many more people drink while watching games at home.
While blending sport with booze can be fun, it could be hard on your reputation. If you're drinking and driving, you could get arrested, and the reminder of that arrest could pop up on mugshot websites. Damage from these sites happens with breathtaking speed, and it can take a long time to clean up the mess. If you can avoid being arrested in the first place, it's best to do so.
2. Hand over the phone
Sports can be awfully hard on cell phones. Consider this: In one poll, 12 percent of the whopping 23 million Americans who break their cell phones during sporting events admit that the problem happens during a fit of passion. A team makes an amazing goal, and they drop their phones to clap. Or, the team misses a goal, and viewers are disgusted enough to toss the phone down.
A broken phone is a tragedy, particularly for the people who can't seem to function without a cell connection. But, phones can also do an amazing amount of reputation damage. A sip of beer taken during a game could make for a nice photo, but if it shows up on a social media site, viewers might think that sip was just one part of a drunken spree. Before you know it, you could be slapped with a nasty alcoholism rumor.
Or, if you're a distracted user, your phone could be swiped by mischievous friends during the game. They could post nasty messages under your name in your social media accounts, leaving you with a huge mess to clean up.
If you're distracted or upset, too, you could also say things on social media that you don't really mean. If your comments are targeting members of specific ethnic or religious backgrounds, you could be in hot water in no time at all.
In general, it's best to lock up your phone when you're partying, drinking or both. These are the sorts of activities that make you lax, and that makes reputation mistakes much easier to make.
3. Don't get crazy on company time
March Madness gambling pools are common, and researchers suggest that some 50,000,000 Americans are expected to play them this year. You might get handed a piece of bracket paperwork to fill out, or you might have a website you can use to make your picks and win some dough.
If you participate, remember to play while you're off the clock. Not only is it a good ethical idea, it could keep you out of reputation difficulty.
For example, a study suggests that some 95 percent of people have dealt with a coworker problem in the past, and 94 percent of those people didn't get the problem resolved because they drew false conclusions. That means there's probably an entire pool of people around you with a bone to pick. If they see you tap-tapping away on something like a March Madness pool rather than working, they could attack you online and wreck your reputation, or they could take the issue up with your employer and cost you your job.
It's vital to make sure that you're handling your games when you're not on the clock. That's the only way to really stay safe.
We Can Help
If all of these tips come a little late for you and you're already dealing with some madness of your own, we'd like to help. As a full-service reputation management company, we can help you clean up past mistakes and protect your reputation. And, we can surround you with protection, so you won't be vulnerable to attacks in the future. Just contact us, and we'll pull together a plan just for you. We're here to help.
Permalink