6 Keys to Building an Impressive Online Reputation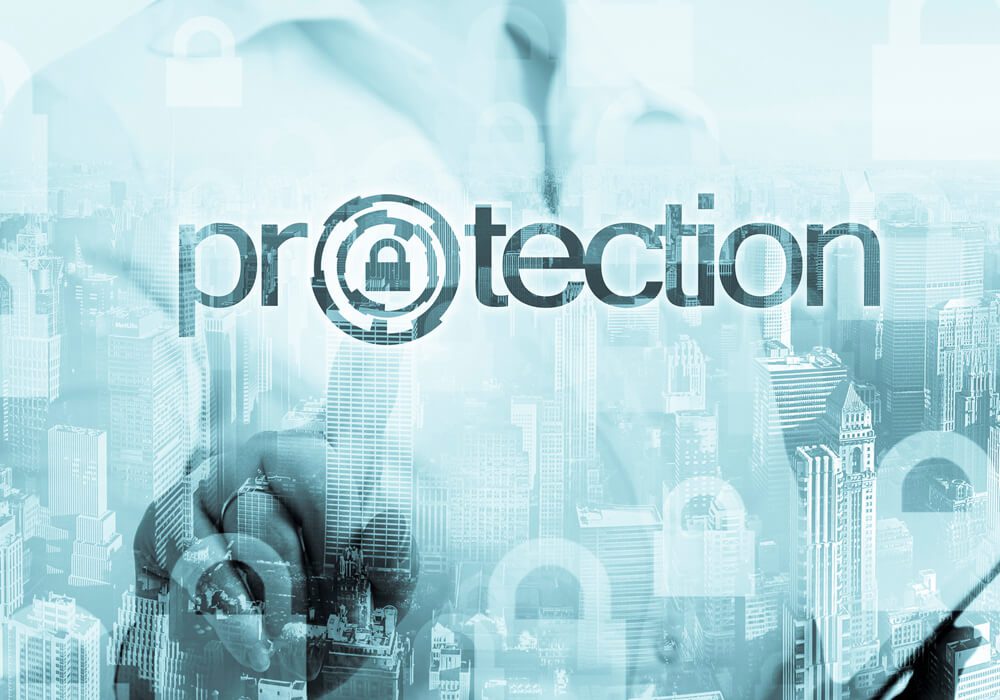 Learn the keys to building an impressive online reputation and putting yourself on the path to success.
It's 2018 and the power of the internet is greater than any other moment of human history. Reputations begin and end with the results on the front page of Google. Businesses and individuals alike are dependent on their online reputations for success.
As we move deeper into the age of technology, building an impressive reputation online will only get more important, and the best time to begin is now.
There's no one group of people who need a good online reputation – everyone from hiring managers and investors to first dates and best friends hit the web to look up people in their circles, and if there's negative information about you on the web, it's only a matter of time before you feel the effects of it in your life.
The good news is that you don't have to let someone else control your online reputation, even if that's what you've been doing thus far.
At Internet Reputation, our expert team has spent years developing the best methods for building an online presence that can stand up to attacks, public government records and the oft-invasive information sharing on the internet.
The following six methods are some of the best ways for building an impressive online reputation, whether you're Chief Executive Officer of a Fortune 500 or Jane Doe in her first year of college:
Keys to Building an Impressive Online Reputation
1. Brand Yourself
Take a moment to define your aspirations and those for your professional endeavors. Do you want to be the best consultant in your field? Or launch your own company in a different industry? Wherever you'd like to move in your life will help you define your brand – and thus your online image – so think carefully about your answers.
When you've defined your end goal, research what it'll take to get there and how others have succeeded at similar endeavors. Get a feel for the big names you're competing with or working alongside.
Use what your research yields to determine your ideal brand attributes. What words do you want associated with your name? List at least five words to guide your reputation management process.
Now you're ready to Google yourself and look at the contrast between what the first page of results shows and how you want to be seen. Explore all links associated with you now and examine the discrepancy. Most people aren't too happy with their search results, but you need to know what you're up against.
2. Get Active!
We're not here to lecture you about being physically active, but you do need to become active online if you want to fix your reputation. Search engines favor newer posts, and unless there's high-quality, recent activity from your end online, you'll have a hard time changing the front page of Google.
Claim domain names, blogs and social media accounts under your name and that of your brand, to make sure no one else has a handle on these items. Then, pick a few key accounts and become active on them. Facebook, Twitter and LinkedIn might be good ones to start with if you're just building an individual reputation.
Research the ideal frequency of posts for each account you select and make a posting schedule. Start following the schedule by making meaningful, valuable posts on each account accordingly.
In time, search engines like Google will factor in these recent posts and, as long as they're high-quality, they'll start to show up on the first page. The more popular your posts are, the stronger they'll rank for Google's algorithm, helping your campaign perform better.
3. Start Blogging
We just covered being active online, but blogging deserves its own section. A great blog can dominate the front page with positive content about your name, while a poorly-written blog won't make much of a dent in fixing your online reputation.
Remember the domain name you purchased in the last section – something like www. [YOURNAMEHERE] .com – to protect your name? This is an excellent place to begin your blog.
Link the domain name to a blogging platform like WordPress, make a posting schedule like you did for social media accounts, brush up on your writing skills and start creating valuable posts to attract an audience.
These posts can now be the subject of many of your social media updates, and they should provide useful content for your audience that relates to your field of specialization.
Based on the processes used by the expert teams at Internet Reputation, we recommend drafting several blog posts and then scheduling them to appear on an SEO-coordinated timetable. This will help produce the regularity needed to attract and keep readers.
4. Be Proactive
There's a lot more to reputation management than content creation. Be proactive by setting up Google Alerts to notify you of anything new posted about your name and then begin addressing negative items on your search results.
Though you often don't have much of a choice about what stays online and what doesn't, you can try asking Google to deindex a webpage if it exposes highly-sensitive information such as bank account numbers, social security numbers or pornographic material. You can also contact websites hosting negative links individually with a removal request.
The process of requesting removal will vary based on where your negative reputation items are coming from and why they're online, but there's nothing wrong with trying.
With Google Alerts set up, you'll also be able to proactively respond to negative reviews or posts when they appear, but with great power comes great responsibility – you'll need to reply calmly, with your brand in mind, no matter what's said about you online.
Those who can't keep a level head are better off delegating the task of reputation management to a neutral party like our Internet Reputation team, lest you make a negative situation worse.
5. Be Transparent
You might not want the world to know about a past mistake or the lies of a vengeful ex-lover, and we don't blame you! However, we do recommend practicing transparency and not doing anything you'll need to hide. The year of 2018 is here, and online audiences demand transparency from all parties.
Obfuscation only lasts for so long online, and when you're found out for hiding something, your reputation becomes more vulnerable to attack.
While we use suppression as a method to push dated information that you don't want associated with your image off the front page, we encourage all clients to move forward with an air of transparency if at all possible.
For businesses and individuals alike, this means employing the positive practices defined by your brand.
Starting now, do your best to apply transparency to your practices. Don't lie about your professional qualifications or certifications, don't create false reviews for your business and don't use practices that you'll need to cover up later.
6. Embrace Your Inner Leader
Leaders have an easier time getting in the news than those who never embrace leadership. If you become a thought leader in your field, you're leading the way to innovation, teaching others and building a positive name for yourself that can last for years to come.
By launching your own online reputation management campaign, you're already helping your inner leader shine, but it's time to take it further.
Think about ways you can lead your industry to greatness and use the topics you brainstorm to guide your blog content. Consider also seeking additional training to add to your credibility, leading seminars, speaking at industry events, becoming a mentor and otherwise situating yourself in the driver's seat.
Today's leaders don't just bring great ideas, they continually improve their understanding of leadership, delegation, plan management and success to make the most of every day.
For some, this might mean actively seeking interviews with local media, promoting your blog to audiences that can learn from it and building a large network of supporting parties to bolster your career. For others, embracing leadership might mean delegating these tasks to make time for a healthy work/life balance.
There's no shame in delegation. In fact, acknowledging that your skills are lacking and bringing on a qualified party is the mark of a good leader and it breeds success.
Trying to Build an Impressive Online Reputation? We Can Help
Online reputation management is not an easy task – it takes hours of hard work every week to fix, build and maintain your online image, and that's not counting the process of establishing yourself as an innovator. That's why we employ a large team of experts who devote every workday to reputation management.
If you feel that your first step as a leader is delegating your reputation management to someone with years of experience, call us at 941-259-4554 to set up a free consultation or click here for additional information. We're happy to help.
Permalink