Google Reputation Management: What We Can Learn from the Google Analytics Academy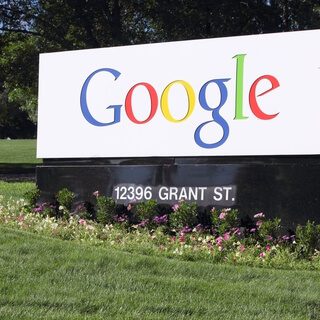 As Google reputation management experts, we're required to stay abreast of the latest goings-on at Google. This makes tracking pesky algorithm updates, of course, but it also means that we must understand how Google works, so we can produce the kinds of content that rank high in search results, so we can wipe away the nasty stuff that's hurting our clients.
Recently, I spent a few hours in the Google Analytics Academy, taking courses that could help me to pull together nifty charts and reports about how a website works, and how much money it might be making. This would all be intensely helpful if I worked in marketing (which I don't), but there were also a few choice tidbits that might be helpful from a reputation management perspective.
I thought I'd share those tips here.
What The Heck is Google Analytics?
Let's start off with a definition. Google Analytics is a free tool that's designed to provide website owners with a significant amount of information about the people who spend time on their sites. In 2009, only about 28 percent of websites used this free tool, according to some reports, but it's quite likely that most sites are GA enabled, at this point. Getting started with GA is remarkably easy (and if you want to do so, you can see in-depth instructions here).
With just a few mouse clicks, you'll be provided with an account and a code that you'll pop up on every page you want the program to track. When that code is enabled, GA uses JavaScript on desktop computers and laptops and custom programming on a mobile device in order to grab information. Once that information has been pulled and sent to the database, the GA program sorts, manipulates and compiles that data into a series of reports.
Many of these reports would be meaningless to someone who is simply trying to use a blog or a website to deal with a reputation management problem, and similarly, the customization that people can go through in order to manipulate their data in a specific way would also not apply to average blog owners.
But, there's a great deal of information in a standard report that could help you to understand whether or not your website is helping you to really deal with a reputation problem.
Keyword Data
Controlling keywords is a key part of the reputation management process, and GA could be a valuable ally in this fight.
When you first pull together your strategy for handling a reputation attack, you will likely have a set of keywords that seems to be associated with something terrible about you or your business. Common negative keyword combinations include:
[Your name] fraud
[Your name] liar
[Your name] mugshot
[Your name] arrest
At the same time, you might have keyword combinations in mind that could help you seem important, valuable and helpful. Those combinations might sound like this:
[Your name] professional
[Your name] humanitarian
[Your name] husband/wife
[Your name] success
Once you've enabled GA, you'll be able to see just what sorts of keywords bring people to your website, and you'll be able to keep a close eye on whether or not your efforts in boosting your prestige are really working. To do this, you'll click on the button on the left-hand side of the screen called "Acquisition," then on the "Keywords" button, then on the "Organic" button. This will provide you with a list of keywords that bring people to your site.
At a glance, you'll be able to see if those negative keywords are driving people to visit you, or if the positive keywords are delivering the greatest amount of visitors.
It might sound counterintuitive, but in a perfect world, you'll see a lot of negative keywords in this report. Why? Because this means the content you're creating, which discusses your wonderful attributes, is bringing people to your site.
Instead of looking at the sites that are attacking you, they're looking at your site. It's proof that you're beginning to control the conversation.
User Information
GA grabs a great deal of information about the people who come to visit your site, and a lot of that detail could help you to understand whether or not your efforts to control your reputation are really working.For example, you are probably aware of the geographic location in which your attacker is located.
Your attacker might be local if the problem stems from a competitor located down the street. Or you might have a city-specific problem, have been arrested or were photographed in a place far from home. When you know the spot in which you're vulnerable, you can use the GA tool to help you ensure that you're reaching the people who live in that area.
To do that, you'll click on the button on the left called "Audience," and then click on the button labeled "Geo," and the end with the button labeled "Location." You'll be taken to a big map that shows where your viewers live, and underneath that map are a few buttons that let you drill down into that data. The button "City" might be most helpful here, as it allows you to really see where your visitors live. If you're not seeing the right mix here, you could need to add a few location names to the documents you're writing.
In that same "Audience" button section is a secondary button called "Overview." Here, you'll see a percentage of new viewers vs. repeat customers, and that could also be vital when measuring your reach. If you have a low percentage of new visitors, you're talking to the same core group of people, over and over again, which might mean that you're not really having an impact on people who don't know anything about you.
However, if your new user percentages are high, your reach is huge and you're talking to newbies on a regular basis.
Content Performance
If you're handling Google reputation management alone, it's likely that you don't have a significant amount of time to devote to the activity, so you'll want to make sure that the content you write is as effective as it can possibly be. GA provides you with two key tools you can use in that effort. The first allows you to rank your performance by page. Here, you'll be able to see which page tends to bring you the most viewers, and which pages tend to get ignored.
Finding this report can be a little difficult, but you can do it. You'll click on these buttons in this order:
"Behavior"
"Site Content"
"Landing Pages"
If one page is bringing you a ton of hits, consider replicating it in another post. The second content tool I recommend is called "Frequency & Recency." (Yes, I know that "recency" isn't a word, but the Google people seem to like it, so I go along.) This report helps you to understand how often people come to your site, and how often they check back to see if you've published something new.
Find this report by clicking on "Audience," then "Behavior," then "Frequency & Recency." Once you're inside the report, click on the button near the top of the page that says, "Days Since Last Visit." If you have a number of people who are checking in with you every day, maybe you should blog that often.
If the numbers suggest, however, that people tend to come back every 7 days or so, that posting schedule might be a little more effective for you.
Tweaking Your Google Reputation Management Strategy
GA is so helpful, in part, because the tool allows you to compare your performance over time. At the top of each page in the tool is a date range, which you can modify with a few clicks. By switching the date ranges, you'll be able to see if your techniques are helping you to reach your Google reputation management goals, or if you need to keep tweaking your plan in order to get the results you want.
Similarly, you can tinker with GA and create filters and things to exclude data (like hits that come from your own computer). In general, however, these sorts of steps should be reserved for people who have gone through a significant amount of GA training and work. The site is a little unforgiving, meaning that you might create a filter, exclude the wrong data, and then find it impossible to get the data back again.
If you want to get high-tech and masterful, read up on how-to pages like this one to figure out how to make that work. But otherwise, it's best to stick with the standardized, non-filtered reports. And remember: blogging and website management should be just one part of your Google reputation management process.
To be really effective, you'll also need to remove damning data, when you can, and create a comprehensive social media strategy that can help you to promote your attributes. These are the steps we can help you with, and we can even create and maintain a blog for you if writing isn't your thing. Please call us if you have any questions at all.
Permalink