Why You Need Local Business Reputation Management
May 20, 2015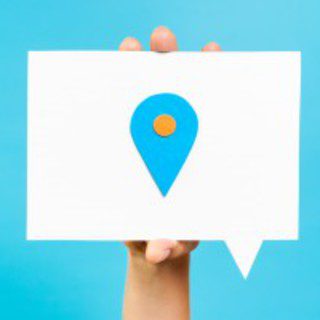 Every brand needs local business reputation management these days - especially local companies that seem to forget how important the internet really is. Yes, your local business might be focused on a small niche market and only have "local" customers within your area, but guess what... all of those local customers are using the internet to find information, reviews and coupons for your business.
The real question here is... do you know what appears on Google when someone searches for your business name or how many negative reviews you have on Yelp or TripAdvisor? Even better... who is actively responding to your business' social media activity and answering questions when your customers are looking for more details?
If you don't have answers to these questions, then you may already be hurting your company by not having a local business reputation management plan in place.
Here's what you need to know...
1.3 billion users on Facebook
60 million unique users on TripAdvisor
40 million local reviews on Yelp
60 million tweets sent per day on Twitter
1 million new Google+ users created daily
Request a Reputation Analysis
With over 2 billion users spread collectively across all major social networks and review sites, there is a very good chance your small local business is getting a lot more brand mentions and reviews than you might think.
And in regards to how important and influential those reviews are...
It's reported that 2/3 of people are more likely to buy from a store if they find positive comments online about it. At the same time, more than half of consumers are less likely to buy from a store, brand or business if the comments they find are negative.
Brand Yourself: Personal Branding for Individuals
Learn More
It's also not just about "what people are saying"... it's also about how many stars you are rated as well. Not only are stars a way for individuals to rate your business, they are also important because they decide how well your local business ranks on sites like Yelp and TripAdvisor against your competition. A single star improvement in your rating can result in a 5-9% increase in your overall score on sites like Yelp.
So what's the best way for a local business to take better control over what's being said about them online, while also improving their image and reputation in the process?
Implement a local business reputation management strategy!
Request a Reputation Analysis
Here are some of the most basic and effective ways to set your local business off in the right direction.
Create an online presence
Build your own web site or blog
Get active on social media (Twitter, Facebook, LinkedIn)
Search for your brand online and see what people are finding
Browse review sites like Yelp and TripAdvisor to see how you are rated
Once all of this is done, you can start pulling all of your findings together and plan a monitor, repair and protect approach for your local business. The goal here is to make it a positive experience for your brand when someone searches for you and your business online.
In short, you want to own every listing on the main page of Google, while also creating content-rich websites, blogs and social media profiles that not only give your audience what they are looking for... but also provide value in the process. For any offline business that is reading this type of information for the first time, it's easy to get overwhelmed. In fact, we work directly with offline and local businesses all the time to help clean up any problems they might already have waiting for them online.
We've even built powerful monitoring software to make it easy for you to know when and where a new mention for your personal or business name is going live!
To learn more about how to bring your offline business online and protect your reputation in the process, click here or call 844-745-6673 for a free consultation.
< Previous Article
7 More Ideas for Reputation Management Social Media Posts
READ MORE >
Next Article >
3 Key Doctor Reputation Stats Every Physician Should Know
READ MORE >