Why Do I Need Online Review Management?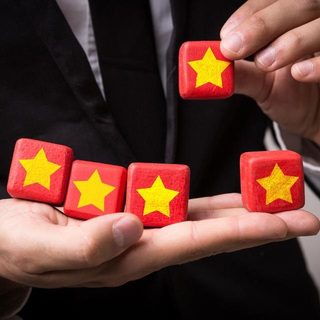 Never take the online reviews of your customers for granted.
If you have just one take-away from this article, make it that: never, ever take the online reviews written by your customers for granted. There is tremendous power in those reviews – and you can harness it.
Online reviews appear on a wide range of websites, from Google to Angie's List to RateMDs. A positive review on any one of them means greater consumer trust and greater profits. A bad review, on the other hand, can seriously damage your sales.
Ninety percent of all consumers, according to a Dimensional Research study, have had their buying decisions influenced by positive online reviews. And eighty-six percent of them have been influenced by negative online reviews.
The way your business is seen online is, therefore, vital to its success. Proper review management is essential.
Why You Need Good Reviews…
Online reviews are a potent form of marketing. Whether your business is exclusively e-commerce, or you're in a brick-and-mortar storefront, they are its single most powerful growth driver.
Whenever you get a positive online review, then your business name, along with its goods or services, is put in front of countless readers. It's the kind of mass exposure you could never get from traditional advertising, and it comes to you free of charge.
Good reviews have SEO value, too. Search engines like Google notice fresh mentions of your business, so new customer reviews can give you a boost in search results. A new batch of reviews can help you appear higher than your competitors.
Even the negative reviews you get can have an upside. No one likes getting them – but they can give you insight into the tastes and preferences of your customers. Those that raise specific concerns, or identify areas where you could be doing better, should be seen as a chance to improve.
…and Why You Need to Manage Them
But before any of that, you need to know that new customer reviews, good or bad, have been written. That is where review management comes in.
The most popular review sites send you automatic notifications whenever you get a new review. You have to join the site first, and because they are site-specific, their notices have built-in limitations. Google Alerts, from the search engine giant, provides a broader search of the Internet, but it too has its shortcomings.
A far more sophisticated approach is our Review Management platform, a comprehensive, easy-to-use, all-in-one tool. It searches every consumer review site on the web, as well as social media sites like Facebook and Twitter, and alerts you whenever your business is mentioned.
State-of-the-Art Review Management
Our all-in-one Review Management portal provides you with the tools you need to manage your online review presence, and help your business prosper online.
Use it to:
Encourage customer reviews at point-of-purchase
Receive notifications whenever your business is reviewed
Share and promote positive reviews
Respond to and mitigate the effects of negative reviews
Improve the reputation of your business
Our review management platform gives you the direct feedback you need to thrive in a competitive marketplace.
Showcase Your Brand
The main goal of review management is to showcase your brand by highlighting positive online reviews, and minimizing any negative reviews.
We have the tools, technology, and know-how to help you manage your business reviews, and build the strongest online presence possible.
To learn more about our customizable, state-of-the-art review management solution, give us a call at 941-259-4554.
Sources
Permalink