How to Get Customers to Write Reviews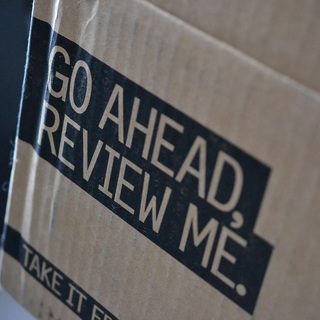 Testimonials can be a great way to reach more customers and market your brand. Learn how to get customers to write reviews and launch your business to the top of local search. 
Online customer reviews can give your small business a real shot in the arm. If you have any doubts, consider this: up to 90% of consumer buying decisions are influenced by the reviews left by ordinary people – the kind who walk in and out of retail stores all across the United States every single day.
That's nine out of every ten people!
The more customers who leave you reviews, on sites like TripAdvisor or Home Advisor, the better. Online review management encourages new reviews, which in turn helps to generate plenty of new business. Not only that, it can improve your ranking in the search engines.
You need as many positive online reviews as you can get. How can you encourage your customers to write them?
How to Get (More) Customers to Write Reviews
The Direct Approach
Jeff Motter, the CEO and Chief Marketing Officer of East Bay Marketing, recommends the direct approach. "The best way to get reviews is to ask for them," he told Forbes. "And the best time to ask is when you finish the job and are with them."
In other words, ask in person, and strike while the iron is hot – while your customers are still feeling good about your service or product. Let them know you'd be grateful if they let others know your business helped them in some way.
Other marketing professionals agree that the direct approach, made at just the right moment, is an effective way to elicit a positive online review. Giving your customers a quick reminder that they can leave a review is often all they need; many will be happy to comply.
In fairness, it must be noted that some review sites frown on this. Only asking happy customers to write reviews won't tell the whole story.
Sweeten the Deal
Sometimes, a little nudge is all your customers need to write a positive online review. Others may require additional encouragement.
To be clear, managing customer reviews doesn't mean rewarding them to write a positive review. What you're offering is an incentive for providing an honest opinion in an online review.
The incentives you could offer might include:
Provide opportunity to enter an in-store contest, with a free product as as a prize
Offer discounts on goods or services
Offer points in your customer loyalty program
These little deal-sweeteners may be just what your customers need to go online and write your business a review. And while you can't guarantee a positive review each time, incentivizing the action helps you point them in the right direction.
Email and Newsletters
Asking for online reviews by email isn't as effective as asking in person. But you're casting as wide a net as possible, and you want to be sure to include those you weren't able to ask directly.
You can gather customer emails with your point-of-sale system. Use them in follow-up email or e-newsletter campaigns, in which you can ask your customers the specifics of their experience with your business. Be sure to include links to your review sites, and to tell recipients that you would appreciate it if they'd use them to leave their honest opinions. Those links should be on your business website, too.
When you ask for reviews by email, it's a good idea to only ask those customers who you've screened with a survey. If that sounds a little shady, remember that you would probably do the exact same thing in person.
Make It Easy
The power of online customer reviews is that they represent real-world experiences that just might convince hesitant consumers to go ahead and buy something. Whatever approach you take to encouraging them, make it as easy on your customers as possible. The suggestions in this article stick to that rule of thumb. By taking steps to encourage customer reviews, you're becoming a more proactive online review manager, giving you a little more control over the chaos of the online review process.
One more thing: it's important that you keep reviews fresh. Surveys show that three out of four people view them as relevant only if they've been written within the last three months. You know what that means, right? Encouraging online reviews is part of the ongoing review management process.
To get the most out of your reviews, consider our professional expertise. We provide monitoring and review management services that can help you maximize your online customer review experience. Visit our site today to learn more about what professional review management can do for you.
Sources
Permalink