Hitting the Right Notes: Social Media Promotion and the Music Business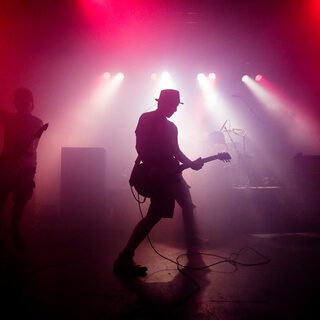 Social media promotion may offer the greatest set of tools a musician has for improving visibility and elevating their career.
YouTube alone has been pivotal in advancing the success of such recording artists as Justin Bieber and Carly Rae Jepsen, to name just two. No video will make a difference if you don't have the talent to back it up. But with more than one billion users, and billions of views each day, the potential for social media promotion on YouTube is nothing short of awe-inspiring.
Social media is redefining the music industry. Musicians are not only advertising their work, they are seizing new business models to do an end-around on the traditional ways of getting their music to the marketplace.
No Social Media Rules
There are no hard-and-fast rules for social media promotion in the music business. But successful campaigns have a few things in common.
First, it's important to have specific goals. "Are you promoting a new album release, an event or tour?" asks marketing consultant and singer Solveig Whittle. "Are you trying to win a music contest or raise money?"
She advises musicians to concentrate on just a couple of the many available social media channels. "The ones I tell my clients to focus on are YouTube, Facebook and either Twitter or Instagram," she says. This is especially true for those just getting started.
Whittle says a YouTube channel is essential for musicians. "YouTube is the number two search engine after Google, and the number one search engine for music." She calls Facebook the best way to reach fans and to advertise. "Learn how to create events and promote posts, as these are the two most effective means of using Facebook to drive people to your events and promote your music."
Twitter is great for musicians too, "but you need to commit to learning how to use it effectively and grow your following." Instagram, Whittle adds, is increasingly popular in the all-important, eighteen-to-twenty-nine-year-old demographic.
Justin Tweets for Carly
Estimates of the number existing YouTube videos are in the range of one billion. The vast majority are seen by just a handful of people; only a lucky few manage to break through the logjam. For those musicians who do, stardom is suddenly within reach.
If there was a poster child for social media promotion in the music business, it just might be "The Beebs" himself, Justin Bieber. The Canadian pop sensation was plucked from obscurity in 2008 after a talent scout discovered the YouTube videos his mom had been posting. His debut EP was released about a year later, and the rest, as they say, is history; Justin Bieber has gone on to become one of the world's best-selling recording artists.
Bieber later played a role in the success of Carly Rae Jepsen. In 2012 he tweeted that her new single, "Call Me Maybe," was "possibly the catchiest song I've ever heard." His millions of Twitter followers responded, and helped propel Jepsen to superstardom.
Crowdfunding Social Media Promotion
Greg Rollett operates a music marketing company in Florida, and is convinced that social media promotion represents a genuine paradigm shift in the music industry. "A new connection is being formed between artists and fans," he says, "a connection that empowers both to give each other what they are looking for."
One of the most important of these new connections is fan-based funding, also known as crowdfunding. Artists and others trying to raise money use social media, or platforms like Fundable to showcase their projects to potential investors, including their fans.
A site called Kickstarter is "an enormous global community built around creativity and creative projects." According to their own data, more than ten million people from all over the world have contributed to a Kickstarter project. One of its big attractions is that artists are able to retain creative control of their work. Some Kickstarter projects have benefited established artists, but most have been for those still making a name for themselves.
The New York-based string ensemble PUBLIQuartet launched a Kickstarter campaign in 2014 to fund the recording of their debut CD. Critics had already hailed the quartet as "a group of young string players who bring both technical mastery and freewheeling joy to their music playing." Now they needed to record.
As their Kickstarter campaign developed, PUBLIQuartet members used email to keep their supporters apprised of developments. "We are beyond ecstatic to have exceeded our goal!" they said when it was over. By the end of 2015 their self-titled album was completed and released, available on CD and as a digital download.
Endless Possibilities
Where is it all headed? The Internet and social media offer musicians possibilities that are limited only by the imagination.
Musicians are busy people, and social media promotion can be daunting if you don't have much experience. InternetReputation.com is a leading provider of digital marketing and reputation management services, with a team of seasoned professionals helping clients to improve their online presence.
Permalink