Online Presence Management: Focus On Your Website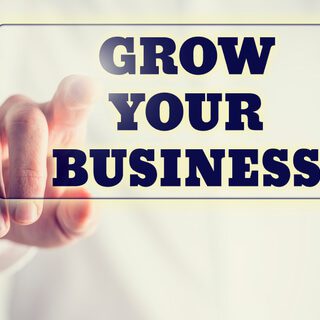 News flash: your website is the most critical part of your business's online presence.
Okay – that isn't much of a news flash. Or is it? Are you underestimating the importance of your business's website? Your business website is the first thing that customers and potential customers see when they're searching you online. As such, it is the core of your online presence; the single most important thing that you have to make your business stand out from the crowd.
But everyone has a website nowadays. It's hard to imagine a business that doesn't. It's that place on the Internet where anyone can go to find out about what your business is all about, and consequently, is your most valuable online marketing asset. Are you using it to its fullest potential?
Which brings us back to where we began. Your website is the most critical part of your business's online presence. It represents your online profile. But without proper Online Presence Management (OPM), your online profile may be confusing.
A Balancing Act
As the Internet continues to evolve, it presents new opportunities and challenges for your business to increase its exposure to customers. Online Presence Management refers to the ways in which you influence and control your profile on the Internet – the cumulative activity of your brand across all Internet channels, and how you manage it. It is a balancing act, to be sure, but can increase your overall online efficiency.
OPM calls for you to think seriously about online factors that you can control – and that means your website. The key OPM website factors are:
Website design
Content marketing
Search Engine Optimization (SEO)
Website Design
Your website needs to do several things. First, it must explain what your business is all about: its place in the market, and what products or services you have.
The site's usability is critical. You need to make it easy for your customers to place orders, and/or make contact with you. Things to consider include how visually appealing the site is (an admittedly subjective quality) and how easy it is to navigate (much less subjective). Navigation goes to the placement of the site's various links (to your social media pages and Calls to Action, for example).
Content Marketing
Content marketing refers to that useful information on your site that gives visitors something to take away for free. Do not underestimate its importance. The objective is to make your site familiar so visitors will come back, and be converted into customers. The content might be a podcast, a video, a social media site, or a blog; it might be all of these things. What they have in common is that site visitors find them useful.
Blogs are probably the easiest form of content marketing, but a lot of business owners under-utilize them. A blog allows you to put out fresh information about your company; it is a way to share news. In fact, what some businesses label the "news" page of a website is really a blog.
Whether it's a blog, a podcast, or some other form of content marketing, it's important to your online presence management. When consumers look for information they want more than just product descriptions. Your content marketing is where you can describe all of the interesting things about your products and how they can be used.
Search Engine Optimization
It is essential to your OPM that your website ranks as high as possible in search engine results. The higher you rank, the better: the top ranking in Google results gets thirty-three percent of search traffic. Just ranking on the first results page means a lot: traffic from page one to page two drops off by ninety-five percent.
Getting your site to rank as high as possible is a function of SEO. Your site must be designed with keywords in mind. Its content should be structured in a logical hierarchy in order to help navigation with breadcrumbs.
Empower Your Business
Businesses need to understand the ways in which they present themselves online. By appreciating your online presence management, you can empower your business to achieve a strong and effective online presence. It's difficult to do it on your own. For the most effective OPM, the experts at InternetReputation.com can help you present your business, and have the strongest possible online presence.
Permalink