Penguin 2.0 Rolls Out: What It Might Mean for Reputation Management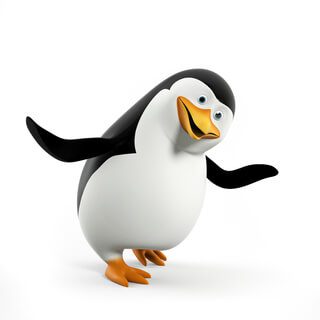 Google's Penguin 2.0 rollout is happening. What does that mean for your online reputation?
"Winning isn't everything, but it beats coming in second place." These words by William C. Bryant ring true for anyone who has used Google. The first few links that appear are king, while results that appear on the following pages might as well be invisible. Companies will fight tooth and nail to get to the top of the results, and some companies will even pay ridiculous sums in order to buy their way to the top.
One blogger, for example, suggests that a company could buy to the top of Google for about $21,500. Unfortunately for these marketing pros, Google hates these so-called "black hat" techniques, and it works hard to keep them to a minimum. Recently, the company released its latest salvo in the quality-control market, Penguin 2.0, and it could have an impact on the way some reputation management companies do business.
Penguin is a friendly-sounding name for the mathematical program that controls where pages appear in Google search results. According to Stat Search Analytics, these algorithms change all the time, due to user input and programming preferences, but Google tends to share the facts about their updates sporadically. Often, the company discusses them in the spring.
This might seem to suggest that an update really isn't a big deal at all, as Google might change these things all of the time. However, there's reason to believe the Penguin 2.0 update is a little bigger than those in years past, and it could have a deeper impact.
On his private blog, Google's head of webspam reports that the Penguin 2.0 update should impact about 2.3 percent of the searches performed in English in the United States. This might seem like a low number, but given the millions of searches performed via this site, it could mean that a lot of people will feel the sting of changes. The company won't release the specifics of the changes, as this might make it easier for programming geeks to game the system, but Google did outline a few tantalizing changes in an accompanying video.
In essence, the changes are designed to dig deep inside a website (rather than just looking at the cover page) and look for content that doesn't seem to have "value" or provide "quality" to the reader. Those sites that seem like they're filled with fluff or spam would move down in search results, while those that seem to be written by real writers with brains in their heads might move up.
Much of this work is subjective, as one person's fluff might be another person's quality, but there's no real way to fight back. In fact, Google seems to be working toward a form of crowdsourcing in which users help them to tweak their algorithms in the future. For example, Google is providing a form that users can fill out and turn in if they feel a site ranks too high in their own search results. It's hard to know how this might impact the next Penguin update.
Some reputation management companies might view these changes with fear and loathing.
These companies excel at ranking high in Google search results because they bombard the web with low-quality writing that's stuffed with keywords. This work can push negative articles down in search results, and make clients seem just a little more reasonable and a little less unsavory. If these companies used spammy techniques, however, the articles they produced may have been caught in the new Google spam filters, and all of the muck they buried might be visible once more.
It's hard to know how many people this has happened to, but it's likely there are hundreds of unhappy clients calling their company reps right now, demanding answers.
Quality reputation management companies like ours, on the other hand, are breathing easy. The content we provide does have keywords and it is designed to replace poor information visible on a Google search, but it's also informative, witty, useful information that people might want to read. We describe our clients' business models, for example, or outline their hobbies. We discuss current events. We even do interviews.
Permalink