4 Great Tools to Fix Your Online Reputation (and Control the Conversation)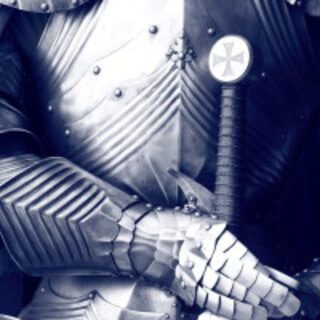 We outline four powerful, easy-to-use tools to fix your online reputation and build a better narrative online. 
In many ways, the Internet is a lot like a party in a tiny room filled with a hundred people who are talking all at once, while a person running a search is a bit like the late party guest who stumbles into this room and has to figure out what's going on.
Controlling the party means ensuring that all of the chatter is positive, so it can drown out any negative mutterings from the deep and shadowy corners of this room.
For many people, Facebook seems like an excellent place in which to begin a reputation management strategy. Here, they can tout their positive attributes and entice their friends to do the same.
But should a comprehensive strategy begin and end on the big blue site? We don't think so.
In fact, we can name three other methods that might be a little more effective, and a little easier for the average person to manage.
4 Powerful Tools to Fix Your Online Reputation (and Write Your Own Narrative)
Here's a brief look at four digital tools to fix your online reputation:
1. Twitter
While Facebook remains the champ of the social media world, an increasing number of people are turning to the microblogging site Twitter in order to get their social media fix. According to the Pew Research Center, for example, Twitter is becoming the site of choice for teenagers, as it's increased from 16 percent usage in 2011 to 24 percent usage in 2013.
This seems to suggest that more people find the site helpful, and perhaps you could get a big bang for your buck by focusing your reputation management efforts on the site. In addition,Tweets are really short and they're easy to knock out in just a few minutes. In no time at all, you could focus attention from the negative to the positive, all with the help of Twitter.
2. Quora
The website Quora is designed to allow users to post questions on any topic and then get a response from an expert within minutes.
It might sound cheesy, and it would be easy enough for the model to fail if the answers were bogus or disrespectful in some way, but it seems that users of the site play by the rules and deliver a remarkably positive experience for all users. In fact, an analysis done by Sysomos suggests that some 87 percent of people have a favorable feeling about the site.
In a reputation management sense, the site could allow you to pose as an expert in the field of your choice, be it business, marketing, health care or fluffy kittens. By using Quora, you could also boost positive information on a Google search of your name, if you post in Quora under your real name.
3. Blogs
It's well known that companies that keep a blog experience huge benefits in their bottom lines. For example, a study from Impact Branding and Design suggests that a company blog boosts traffic to a company website by 55 percent.
Additionally, each blog entry is considered a separate item by search engines like Google, so companies that blog could see their companies grab more market share with each and every search a consumer runs. The same could be done by an individual.
Writing a blog and keeping it updated can allow you to talk about anything positive that's going on in your life, and you might bury your detractors with the sheer amount of useful information you share. If you're not blogging, it's high time you started.
4. Monitoring & Privacy Protection
If you don't know what's being said about you on the Internet or what people are writing, it's hard to protect yourself.  An Internet monitoring software is a necessary tool for anyone looking to control and protect their online reputation.  A good monitoring service will track your name and targeted keywords online, letting you know of any new activity and tracking your results.
Maintaining control of your online reputation takes work, and you must be a quality writer in order to succeed. After all, blog entries and Tweets full of half-formed sentences, cursing and inappropriate humor could be just as damning as articles about your arrest or your troubles on the job.
If you need help with writing, we can provide that assistance. We have a staff of talented writers who can knock out content for you on any media at all, and we work quickly. Visit www.internetreputation.com to find out more.
Permalink