How to Change Google Autocomplete Suggestions
June 9, 2018
Is Google's predictive text feature wreaking havoc on your reputation? This helpful guide shows you how to change Google autocomplete suggestions in 2021 and put your brand back on the right track.
Google Autocomplete generates the recommendations Google makes when someone types in a search phrase. These suggested keywords and terms are based on several factors, such as what people click on when suggestions are shown or the results that appear when someone searches for a name or brand.
Request a Reputation Analysis
Here's how it works: if Jane Doe has three mugshot pictures on the first page of Google when someone looks up her name, Google's Autocomplete algorithm and search forecasting might begin adding "mugshot" and "arrest" after her name in the search bar.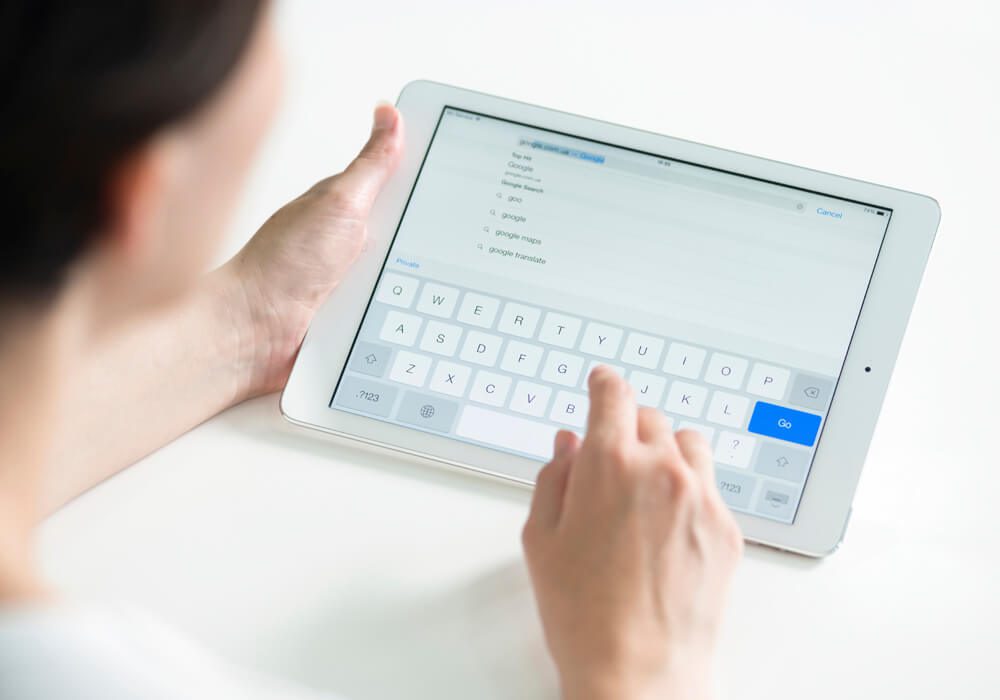 Likewise, if you go to Google and type in "how to remove negative feedback"... Google then suggests relevant keywords like "on eBay", "on google" and "on amazon."
Brand Yourself: Personal Branding for Individuals
Learn More
While this may not seem like a big deal at first – it might even seem fun or convenient – it can be detrimental if you already have a negative online reputation or criminal records from a mistake in your past. The last thing you want is for someone to start typing in your personal name, brand or business and then Google recommending words such as "mugshot," "fraud," "abuse" or other negative keywords.
The good news is Google Autocomplete suggestions can be influenced and changed to improve how your reputation looks online. Instead of having negative keywords appear, you could see words such as "businesses," "donations," or "achievements" as the suggested keywords when someone types in your name.
Request a Reputation Analysis
Since today's customers judge a business in a matter of seconds based on the front page of Google and other search engines such as Bing and Yahoo, the main concern is to take control of your first impressions. Don't let customers get the wrong idea based on Google's autosuggestions before they get the chance to learn more about you or your business.
How to Change Google AutoComplete and Fix Your Online Brand
As mentioned earlier, when you start to type something into Google, you will see the search engine provide a few suggestions of its own. Most people think these suggested terms are based off what people are actually searching for, but it has a lot more to do with people clicking on the suggestions listed and what shows up under the name in question.
It's important to make sure any suggestions around your name or business are sending visitors in the right direction.
InternetReputation.com offers a proprietary autosuggest solution in combination with our award-winning reputation management services designed for individuals and business owners just like you.
Our autosuggest solutions were created to eliminate the negative and/or unwanted suggestions that appear within Google. Through quality reputation management, we replaced these phrases with positive keywords to highlight the best aspects of your reputation, brand or business.
When you call for a free consultation and begin working with our reputation management team, we'll examine the keywords that are currently being suggested. We'll then implement proven technologies and strategies that have helped thousands of past clients clean up their online search results with great success.
We've Mastered the Process for Fixing Google Autocomplete
Wondering how we change Google autocomplete to work in your favor? It's with organic search queries, social media management, and online content production/promotion. We've spent years refining our approach and we've had great success with Google Autocomplete terms.
In addition to controlling what appears in your Google Autocomplete, it's also important for you to control the first page of Google for the websites and content appearing for your name as well.
While our autocomplete solution will most likely remove any negative suggestions being made by Google, it won't remove competing or negative content currently ranking under your name. This is one of our specialties and we've helped many clients -- individual and brands.

Whether you need to suppress mugshot photos, criminal records, customer complaints or social media gone bad, we're your one-stop-solution for cleaning up, repairing and monitoring your online reputation.
To change how your personal name or brand appears in Google Autocomplete and take control of your search rankings, click here or call 844-745-6673 for a free consultation.
< Previous Article
Why Suing Third-Party Review Sites Doesn't Work
READ MORE >
Next Article >
Thinking of Hitting the Delete Button on Your Online Life? That Is a Mistake
READ MORE >