Google Places for Business Adds "Review" Tab to Increase Business-Customer Interaction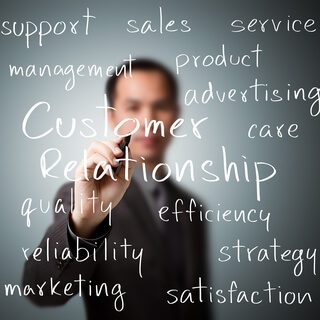 In today's world, many businesses rely heavily on customer reviews left on Internet forums. For businesses with Google Places for Business profiles, the search for these rankings has just gotten easier. Before, if you wanted to see how your business was being represented online, you would have to look up your company's name as a keyword in a search engine.
More recently, since the advent of Google Alerts, anyone with a Gmail account can keep tabs on themselves and receive daily or weekly updates on mentions of specific keywords. Now, with the "Review" tab for Google Places for Business, any verified business can now easily access every customer compliment and complaint that has been written online.
In addition to providing a single, collective place to read client testimonials, Google has designed the "Review" tab to make replying to reviews as simple as possible. This provides businesses the opportunity to interact directly with customers, acknowledging comments that call for improvement, and thanking customers for providing positive feedback.
Getting Good Reviews
Under the "Help" section of Places for Business, Google offers a few tips on getting good reviews:
First, be verified.
Second, ask customers for feedback on Google+.
Third, just be active. A business that is constantly interacting with clients online in a professional and courteous manner is going to make a much better impression than a business that forgets to be involved on the Web.
My personal suggestion? It's generally a good idea to just be an honest and decent company overall. Managing your reputation online becomes easier if you maintain positive relationships with your clients, which tends to happen organically if the products and services you offer live up to their word. Unfortunately, there are instances in which even the greatest companies can be impacted by Internet "trolls" or the occasional negative customer service review. In this case, the "Review" tab on Places for Business will prove immeasurably useful.
This addition will provide businesses with even more opportunity to manage their image and their online brand.
There are instances, however, where things can get out of hand. Enter InternetReputation.com, an online reputation management agency that offers removal and suppression services for clients experiencing an online image crisis.
In addition, InternetReputation.com provides monitoring services, which scan the Web daily for keyword hits, and come with the added bonus of personalized customer service, and a free analysis of you or your business' online profile.
To get your business verified for Google Places for Business, simply visit google.com/places
Permalink