College Applicants, Beware! College Admissions Staff Are Reviewing Your Online Reputation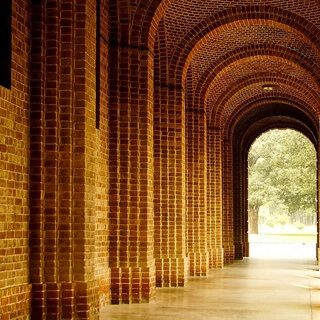 College applicants beware! College admissions are evaluating your online reputation and social media activity more than ever. And after a contentious political season, now may be the time to review your own online footprint – before it's too late!
In the wake of a divisive and inflammatory election year, many have taken their political battles into the realm of social media to share their support or distaste for a candidate, or to state their views on pressing issues being debated across the country.
Among the groups of people participating in political discourse on social media are college applicants who are under review and hoping for acceptance into the schools of their choice. To these individuals, we say: tread carefully. College admissions staff could be browsing your online reputation and social media profiles to find posts that hurt your candidacy.
College Student Social Media Profiles Are Subject to Review
Whether you find such a practice ethical or not, know that it is not uncommon. One survey conducted in the greater Chicago area showed that 86 percent of participating schools research the social media profiles of prospective students.
It's not always such a bad thing. In some cases, educational institutions may be excited by prospective students who take a proactive interest in politics. Those looking to major in political science, for example, may even boost their candidacy through sharing their concerns on social media. But no matter what field of study you are pursuing, know that the ways you choose to express your opinions are what will make all the difference.
Political Post Etiquette
In general, your social media presence should be a clean and positive one. The same rules apply to political posts, so here are a few of the posts you may want to think twice about.
Offensive Images
We have Freedom of Speech in our country, but people also have the freedom to make judgements about you based on what you post online. Sharing pictures or memes that are grotesque or offensive in nature may make you appear radical; or at the very least, unaware of your surroundings (including your global audience). Your reviewer could very well agree with you on such issues, but still see you as a flight risk due to the in-your-face nature of such images. Either way, these types of posts won't help your online reputation.
Negative Posts
Recruiters, for both colleges and employers, tend to favor candidates who are positive and present solutions. Insulting others, statements of apathy, angry rants and more often lack these decisive elements, and are viewed as unconstructive.
Anything that Alienates Specific Groups of People
Social intolerance is often frowned upon, especially in the public arena. Schools don't want someone to represent them publicly while making a statement that isolates a specific race, gender, religion, skin tone, or the like.
Freedom of Speech on the Internet Exists, As Well As the Freedom to Web Surf
Lawmakers have spent decades trying to eradicate discriminatory practices from major institutions, educational or otherwise. But at the end of the day, it is perfectly human to have biases. And even in the face of total disclosure, these biases can still play a factor in decision making. As an applicant, remember that you are at the mercy of whoever is reviewing your credentials, which may include a skimming of your social media profiles.
In an op-ed published by Forbes, former college counselor Chris Teare offered a firsthand account of such experiences:
"When I was a college counselor, at least once a semester we would take a day to examine and cleanse students' social media accounts of posts that could end everything with colleges or employers. Admissions officers and potential bosses may not look at candidates' Facebook, Twitter, Instagram, and other accounts all the time; however, if they scan and find something they don't want in their 24/7 September-to-May residential community or their workforce, all your academic and extracurricular efforts are burnt toast. You're done."
I am a College Applicant with Inflammatory Posts on My Social Media. What Do I Do?
As physically harmless as political discourse on social media can be, there is one tangible effect it can have in the real world; and that is the effect it has upon the opportunities you will receive in life.
If you are in-the-hunt for a good school, don't let negative posts hurt your chances. Do a skim of your profiles and delete anything that you think would hurt your odds. If you created any posts that went viral beyond your control, you may want to invest in personal ORM services from InternetReputation.com.
Permalink