Corporate Social Responsibility: Securing Your Business a Stronger Online Reputation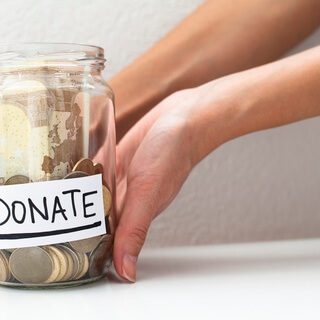 Today marks the celebration of the 6th annual Colorado Gives Day, a statewide movement designed to both enhance and promote philanthropy throughout the state, as well as to demonstrate the power and potential of online giving and corporate social responsibility.
Developed through a partnership between FirstBank and the Community First Foundation, Colorado Gives Day is centered on the online donations portal ColoradoGives.org, a site designed to put up-to-date and comprehensive information about thousands of Colorado nonprofits right at the giver's fingertips.
While Colorado Gives Day helps to highlight the importance of local philanthropy, particularly as something that can have a year's-long and positive impact on the community, its value for an organization's online reputation may not be quite as obvious.
Corporate Social Responsibility=Enhanced Online Reputation
An important element of any business's Corporate Social Responsibility plan, local philanthropy not only helps to make the world a better place, but it can also have a tremendously positive and lasting effect on a business's online image and, ultimately, its bottom line.
In a world where online reputation and public perception are often one and the same, it's more crucial than ever for companies to recognize the value of charitable support; an integral online reputation enhancement tool that can help create lasting connections, build stronger communities and attract business for years to come.
Philanthropy Improves Online Media Coverage
Demonstrating your commitment to social responsibility, particularly through acts of philanthropy, can often has the power of attracting the attention of local news outlets. Local media covers your company engaged and active in the community it serves. Stories are created by authoritative and trusted news sources, are posted and shared online, and begin to establish positive digital assets that help your firm build a stronger online firewall.
Philanthropy Engages Employees
Showing your employees you have a sincere interest in local philanthropy and community support can be a considerable boon to your firm's online reputation. Establishing a positive perception of your firm in the minds of the people it depends on helps to boost morale, create a happier, more engaged workforce and could potentially lead to better reviews on such sites as Glassdoor.com.
Philanthropy Is a Powerful Way to Market Your Firm
Not only can philanthropy increase and improve public perception of your company, it can also translate into a powerful marketing tool. By consistently including news of your financial and on-the-ground charitable contributions in your company blog, in Press Releases and within your Social Media profiles, to name a few, you have the potential to both tie your brand to something positive and to greatly enhance your brand exposure.
When Corporate Social Responsibility Isn't Enough
Making your organization an active and philanthropic member of the community, such as through ColoradoGives.org, is a great first step towards developing a strong and positive online reputation. However, if your company continues to struggle with a negative online image, or a negative item continues to harm your bottom line, give the online reputation management experts at InternetReputation.com a call today at 888-997-5045.
Permalink