Best of the Best: InternetReputation.com Announces "Best Of" 2016!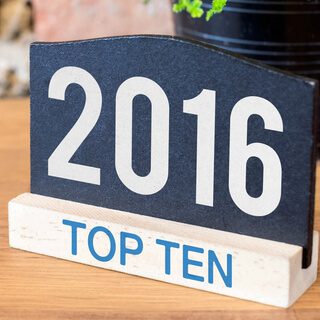 2016 turned into a remarkable year for InternetReputation.com: one of growth and business success, and improving the online reputation of more clients than we can count.
We were especially gratified to receive an A+ rating from the Better Business Bureau, confirming the great reputation of a company committed to great reputations.
Over the past year, our blog team and social media gurus have spent a lot of time researching and sharing valuable insights and information. You'll find it throughout our blog. We would like to take a moment, as 2016 draws to a close, to mention some of our favorites.
Blog Posts
College Applicants, Beware!
Admissions staffers at universities across the country have begun reviewing the social media habits of prospective students. Will political posts hurt an applicant's chances of getting into their college of choice?
https://www.internetreputation.com/blog/college-applicants-social-media-politics/
2016 Elections: Social Media Awards
Social media is changing the political landscape, and the IR blog team is recognizing those politicos who do it best.
https://www.internetreputation.com/blog/2016-election-social-media/
Social Media: A Personal SEO Campaign
Social media sites like Facebook and LinkedIn present an opportunity to promote yourself online. Just be sure to do it right!
https://www.internetreputation.com/social-media-personal-seo/
Privacy Guard: Identity Theft Has a New Adversary
With identity theft on the rise, Internet vigilance has never been more important. That's where InternetReputation.com's Privacy Guard tool comes in.
https://www.internetreputation.com/privacy-guard-prevents-identity-theft/
Top 5 Social Media Interactions
Our most memorable Tweet of 2016 was self-congratulatory. TopSEOs ranked InternetReputation.com one of their "Top Five Reputation Management Companies," and fellow tweeters helped share the story with others.
This memorable blog quote ruminated on one of the Big Questions.
This elicited one of our favorite public responses of the year!
Our most memorable LinkedIn moment of 2016 occurred after we posted this article about the Ryan Lochte scandal. One of our followers decided to contribute some life advice into the comments section.
Of the many colorful ad campaigns we posted to Facebook in 2016, the Naughty Santa collection got mostly laughter and praise. But there are always users eager to express their distaste. We hope you weren't among them!
Everyone on social media has a political opinion, and the 2016 campaign season drew out some strong ones. Our post addressed the lasting effects of sharing them online. (Our post evoked such heated and profane comment, we decided against including them!)
Looking Ahead
Those of us at InternetReputation.com wish you all a year of personal fulfillment and great reputations! But remember, if your online presence needs some sprucing up, our expert team is standing by to help.
Permalink