10 mistakes that are killing your LinkedIn reputation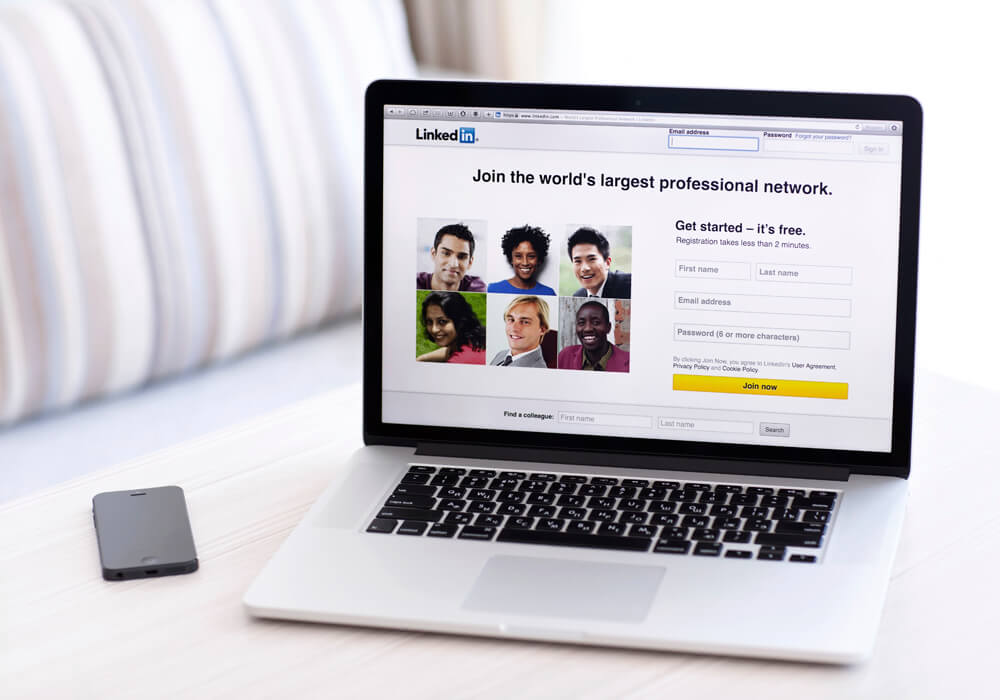 Like it or not, your image on LinkedIn matters. Learn how to avoid common LinkedIn reputation mistakes and build a profile that puts you ahead of the competition.
If you're on the hunt for a new job (and chances are, there are a lot of you, as there are 9 million unemployed people in the United States right now, per the BLS), you simply must use LinkedIn. That's because research suggests that some 94 percent of recruiters use LinkedIn to vet potential hires. If you're asking for work, your potential employers are asking about you by looking at your profile on LinkedIn.
And, if your profile is public, your friends and neighbors might be checking out your LinkedIn profile, too. That means this one little site could be the best reputation management tool you have.
Here are 10 pesky mistakes commonly taking the wind out of your LinkedIn reputation.
10 Mistakes Killing Your LinkedIn Reputation
1. You're not using your real name
If you've been through some kind of reputation attack, chances are, your name is tacked to all sorts of terms that don't accurately describe who you are and what you can do. Getting out in front of this damage means using your name as much as possible, especially in spots in which you can tie that name to something good. That means you simply must use your real name, not a pseudonym, in your LinkedIn profile.
2. You didn't run spell-check
As you're tap-tapping data into LinkedIn, the program is consistently searching for spelling errors. Each time you get a word wrong, you'll get a little red squiggle of warning. Pay attention to those lines and amend your spelling, as needed, so you'll look like the educated professional you really are.
3. You didn't use a summary
At the top of your profile, you're given a little space to chat about your accomplishments and skills. Know what else you can put here? Great keywords. Think about the words you'd like people to use when they talk about you and your work, and incorporate those words into your summary. You'll tie those good attributes to your name with this one easy step.
4. You didn't include your home town or state
Many reputation attacks are local in nature, stemming from something that happened close to where you live or where you work. By including a city name and state name, you're tying your LinkedIn entry to your location, and you're providing yet another take on your character in your home town. That's a vital step, and it's so easy to complete.
5. Your job history is incomplete
An infographic from Masters in Human Resources suggests that about 50 percent of people who use LinkedIn have incomplete profiles. Many of these people skip details about the jobs they've held or the work they've done.
Each job entry provides you with yet another opportunity to use excellent keywords. Each time you type, you're giving a reader another opportunity to think about you in a different way, and each entry gives you yet another chance to drown out a reputation attack. Take each chance you're given by filling out that profile completely.
6. Your photo isn't professional
Selfies, be gone! Your LinkedIn photo should show you in the clothing, and in the position, you plan to hold when you're at work. That means you should be dressed nicely, smiling appropriately and centered in the camera lens. These few extra steps help you ensure that you look snappy and smart in your photos, and that could go miles toward protecting your reputation.
7. You have no testimonials
Testimonials allow the people who have worked with you to speak up about how great you are. They're a little like votes of confidence, and they can do wonders for your reputation. To get them, just reach out to a few colleagues and ask them to take the time to jot down some notes about you. When they're done, you'll have a suite of tools that can help you to demonstrate your value as a worker.
8. You've accepted invitations from everyone.
If you're scanning your contact list and you can't quite determine how you know the people you're connected to, chances are, you've accepted invitations from strangers. It happens. Someone sends you a note, you hit "accept," and before you know it, you're tied to people you've never met before. In general, your LinkedIn connections should include people you know. Good connections include:
Co-workers

Industry colleagues

Classmates

Potential employers

Teachers

Mentors
If you're connected to random people, cull your list until you're only dealing with people you know.
9. You're connected to a few shady characters.
I mentioned this a few weeks ago, but it's worth repeating: Your reputation is almost as important as your credit score. And some companies measure your online reputation by checking out the people you interact with online. If your contact list contains exceptional professionals, you're also considered exceptional. And the reverse is true, too. So weed out the names of people with unclean histories.
10. You've embellished the truth here and there.
When it comes to LinkedIn, honesty truly is the best policy. It's remarkably easy for people to check your facts, and you'll want to ensure that the checks they do run smoothly. So be sure that each word you write is 100 true.
If you'd like a little help pulling together the perfect LinkedIn reputation, give us a shout! Our writers can push, pull and mold your content until it says just what you need it to say. And we work quickly, too, so you'll be online in no time. Contact us to find out more.
Permalink