Protecting the Famous: Why Celebrities Need Online Reputation Management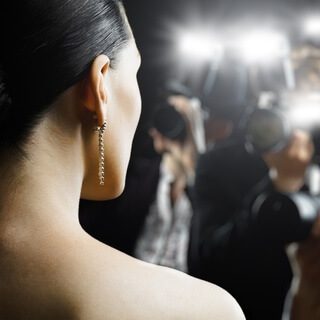 Living in the spotlight can be brutal. But going viral can have long-lasting consequences. Learn why celebrities need online reputation management more than ever.
Celebrities have always endured heavy scrutiny under the public eye. As the objects of our entertainment, inspiration and sometimes even our affection, our most favored artists, athletes and innovators constantly have their private lives exposed to the world, which may include the occasionally less-glorious underbelly of their most revered work.
Public obsession with celebrities and the stories behind their work is hardly a new issue. A blog by Psychology Today remarks on the psyche of those most fascinated with the glitz and glamor of celebrity life, claiming it is all a classic case of emulation:
"Part of our curiosity is a way of learning what makes the great great in our own search for knowledge, fame and fortune. We copy the famous, buy dresses that are similar or even the same, we wear our hair the way our idol does in an attempt to capture the glamor we admire. But we can also read the great writers or study the great painters and musicians to learn their tricks of the trade, in an effort to emulate, and in some rare cases to surpass what came before us."
Enter the Paparazzi
…Or should we say, The Paparazzo? Once upon a mid-1900's success story, Italian photographer Elio Sorci started taking photos of famous icons in their public appearances. Sorci, who later adopted the nickname "Paparazzo", would become the credited pioneer of the paparazzi. As the paparazzi grew, relations between these photographers and the celebrity community slowly worsened. Once-mutually beneficial relationships became invasive, and the sheer amount of these relationships increased dramatically without proper invitation.
So what results when celebrities grow animosity towards the paparazzi? Perhaps the answer would be best summarized in a casual viewing of the 2004 film Paparazzi, which affectionately depicted the perils of this relationship through a rousingly extreme scenario, produced by none other than Mel Gibson.
Now a high-grossing industry as well as a catalyst for an obsessed subculture, the paparazzi has thrived on the very principles that have now transcended to an even bigger arena: the Internet. And in this arena, the audience is no longer waiting for the paparazzi to deem which rumors to spread.
Why Celebrities Need Online Reputation Management: Case Studies
Taylor's Twitter Turmoil
Last week was a rough one for superstar Taylor Swift, as the "Bad Blood" singer's scuffles landed her more than one uncomfortable Twitter crisis. First, she had a public feud with ex-boyfriend Calvin Harris over allegedly attacking his reputation by telling others that she had a secret hand in one of his most successful songs.
That conflict blew over quickly, only to make way for an even bigger reputation crisis. This one involved serious blows dealt by Kanye West and Kim Kardashian via Snapchat and Twitter, including video evidence that Swift gave West verbal permission to write some tongue-in-cheek lyrics in reference of her, permission which she previously denied ever giving.
This time around, it was much harder for Swift's fans to come to her rescue. And then came the meme artists, who drove the proverbial nail in the coffin with their humorous renditions of the scenario.
But let's not get dramatic. Taylor Swift has millions of fans, countless awards and several chart-topping songs and albums. All of these things will certainly overshadow the other seemingly trivial issues in time, yet online reputation management could also help expedite the process.
Johnny Football Proves Not All ORM Crises Bounce Back So Quickly
We are betting that Taylor Swift's reputation crisis will not jeopardize her career in any dire fashion. Johnny Manziel, on the other hand, can no longer hide behind his Heisman. A recent article by Sports Illustrated describes how the long-term consequences of Manziel's behavior have, and will continue to, harm his chances of ever playing in the NFL again:
"He has been dropped by his agent, Erik Burkhardt, and his marketing team.
As recently as early January, league sources say at least two teams—one being the Cowboys—had legitimate interest in Manziel. That was before the alleged assault on Crowley. Now, those same sources say that unless Manziel seeks treatment, he's "untouchable." His actions since Crowley's accusations surfaced—chugging bottles at nightclubs from Miami to West Hollywood, dancing at a strip club—demonstrate such apparent disregard, it raises the question: If he never plays football again, does he even care?"
At InternetReputation.com, we cannot stress it enough: your online presence will ultimately influence your direction in your career as well as your personal life. This is a rule that applies to everyone, no matter how many followers you have. But for those with larger audiences, it is even more imperative that your online reputation crises are extinguished before they go viral.
Permalink