Top 5 Reasons to Monitor Your Information Online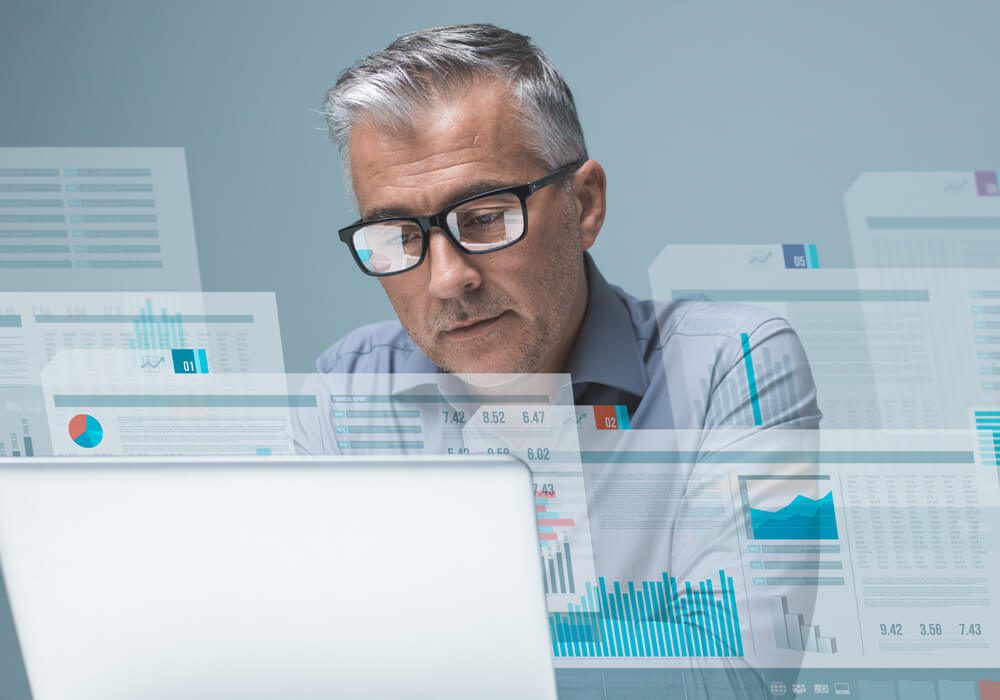 Why should you monitor your information online?
While the internet can be a fun and beneficial place, it can also be a haven for disaster and fraudulent activities as well. Even if you aren't actively using torrents, spam or questionable sites, your personal data and information could be at risk.
This is why we at InternetReputation.com highly recommend that everyone set up a free monitoring service to watch over the internet for any signals that might get triggered by your personal name, brand or business.
5 Important Reasons to Monitor Your Information Online
Depending on the scarcity of your name, monitoring your reputation and name mentions online can be a difficult task. If you have a generic name, such as "John Smith", this can be even more difficult.
Knowing why and where to monitor your information online is the first step in the war against a negative image or fraudulent activity.
1. While you may think your personal information is safe, businesses that you deal with on a daily basis are getting hacked into. Monitoring the internet for your name and personal information is one of the best ways to always be on alert.
2. With social media now a bigger part of our lives than ever before, you must always know what people are saying about yourself, your business or your brand. Leaving these statements unattended to may only make things worse.
3. Identity theft is one of the biggest problems in the country right now. Credit card companies are having a hard time dealing with all of the fraudulent activity and refunds. Keeping an eye on where your name is mentioned and why is a key factor in keeping your privacy and financials safe.
4. Business and brand name mentions must always be attended to, as customer complaints can leave a huge negative impact on future sales and growth. Knowing when and where someone made a comment about your brand is crucial to the management of your brand and keeping your customers happy.
5. Business and personal financial data is being stolen and sold online all the time. If you are monitoring your personal and brand names, you will have an extra layer of protection to keep your data safe.
These are just a few of the many reasons why you should be monitoring and protecting your brand and personal name online.
How InternetReputation.com Monitors for Online Information
By setting up a monitoring notification system for your personal or business name, you will be notified of any mentions that might appear on web sites, blogs, news feeds or fraudulent sites. This is one of the best ways to monitor your information and reputation online because it would simply be impossible for you to do this on a manual basis. You will also receive email alerts from our monitoring system each time a keyword, name or phrase is triggered.
You can see an example of our email notifications below. The blurred areas would have accurate data and listings based on your keywords or names placed into the system.
Through the use of our powerful backend monitoring system, you can actually login and view your current reputation score and what sites are triggering your keywords and/or names.
Other benefits that can be seen through our online monitoring service include:
Tracking your personal or business information
All mentions of your name or brand sent right to your email
Constant monitoring of your online reputation
Instant alerts and Auto reports of your existing data
Custom reporting based on your needs
Monitor and thread removals from leading data sharing sites
As you can see, when it comes to monitoring your reputation and personal information online it involves a lot more than just knowing where your name is mentioned and what they are saying. Through the use of our backend system, you can have the ability to control of when and where your brand or personal name is seen.
While the thought of monitoring and managing your online reputation might seem minimal or an extra added task you don't have time for — imagine the disaster that lurks behind the dark doors of the internet if you do nothing.
Save time and protect yourself by setting up a monitoring alert for your name and business today.
Permalink