How to Use Social Media to Protect Your Online Reputation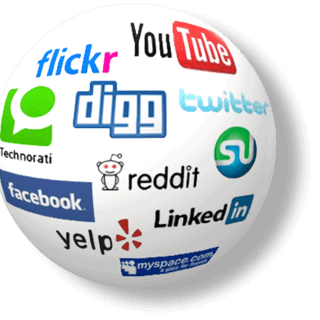 In our latest post, we explore how to use social media to strengthen your image and generate a positive online footprint that gets results.
When it comes to the importance of your online reputation and what people find when they search for your name in the search results, nothing else really comes close.
A simple complaint, bad review or negative attack from a competitor that ranks at the top of the search results for your personal name or business could be detrimental to the success of your brand and also future hirings.
The good news is that there are ways to suppress negative attacks, while also protecting yourself at the same time. This is exactly what we are going to be covering in this article.
How to Use Social Media and Blogging to Improve Your Online Reputation
There are actually many different ways to protect your brand and reputation online, but by using established platforms like blogging and social networks you can speed up the process while also building a barrier around your brand in the process.
Here's how to use social media (and blogging) to build a digital firewall around your image:
1. CREATE A BLOG FOR YOUR BRAND
One of the first rankings in the search results for your personal name or business name should be your main web site. The second (or also first) should be your blog. By setting up a simple WordPress-based blog, you can build a high authority site that represents your brand and is the "go-to" source for everything on "you" (or your brand).
2. BUILD A WALL OF SOCIAL PROFILES
Social networks are dominating the internet these days. There are over 1.3 billion users on Facebook and another few hundred million more on sites like Twitter, LinkedIn and Google+. Google loves these sites and since they are ranked so highly with authority links and value, they actually rank very high in the search results for the username and brands they are associated with.
3. CONNECT IT ALL TOGETHER
Once you have a blog and all of your social profiles in place (one for each of the major social networks), then it's time for you to start connecting them all together. This can be done through a simple link or actually connecting them through profiles (when possible).
Since Google is always looking at new site data and seeing which sites link they which, they will see your activity across these sites and social profiles, while also pushing the link juice between them as well. This will help solidify your rankings for your brand and personal name, while also making it easier for people to locate your social profile and blog pages as well.
Here's an Example of How to Use Social Media to Fortify Your Brand
Taking everything we just talked about, now we can view a real-life example of this in the works. Katy Perry, for example, is quite a large and powerful brand name. If someone wanted to outrank her or try to ruin her online reputation it would be quite tough as she has a strong social and blog wall around her name (dominating most of the first page results).
This is exactly what every person and brand should be trying to accomplish with their own names, brands and products.
To learn more about how to suppress negative rankings and creating original content that builds a wall of positive exposure for yourself or your brand, please contact us at 941-259-4554 for a free consultation.
Permalink